The whole time we were traveling to Zion I kept singing the Hynm "We're Marching to Zion, beautiful beautiful Zion, we're marching onward to Zioooonn the beautiful city of God!" Have you hear it?? Well, this park is named correctly. It's beautiful and I'm amazed at God's creation here.
I will brag a second and say that Matt got us a niiice campsite for the next few days.
This park is really popular and there were no reservable campsites left. Matt called 2 days before we were arriving in Zion and someone had cancelled their spot so we got an electric campsite on the Virgin River at the Watchman Campground! It's so nice having constant electricity, what a luxury (we are used to living off battery power and being conservative with the power). The Virgin River is also perfectly clear and inviting. I love sitting next to it on the sand beach every morning and afternoon.
If you are planning a camping trip to Zion the Watchman Campground is definitely worth the extra $2-$4 over South Campground. The South Campground is nice too but Watchman is nice to have a reservation and avoid stalking for a campsite at South and it's got nicer bathrooms.
Originally Zion was named by the Mormon settlers and a lot of the rock formations and places here were named by the Mormons. But! A Methodist Minister is also credited for naming Angels Landing (a tall rock formation you can hike all the way up! we didn't go to the top btw) go Methodists!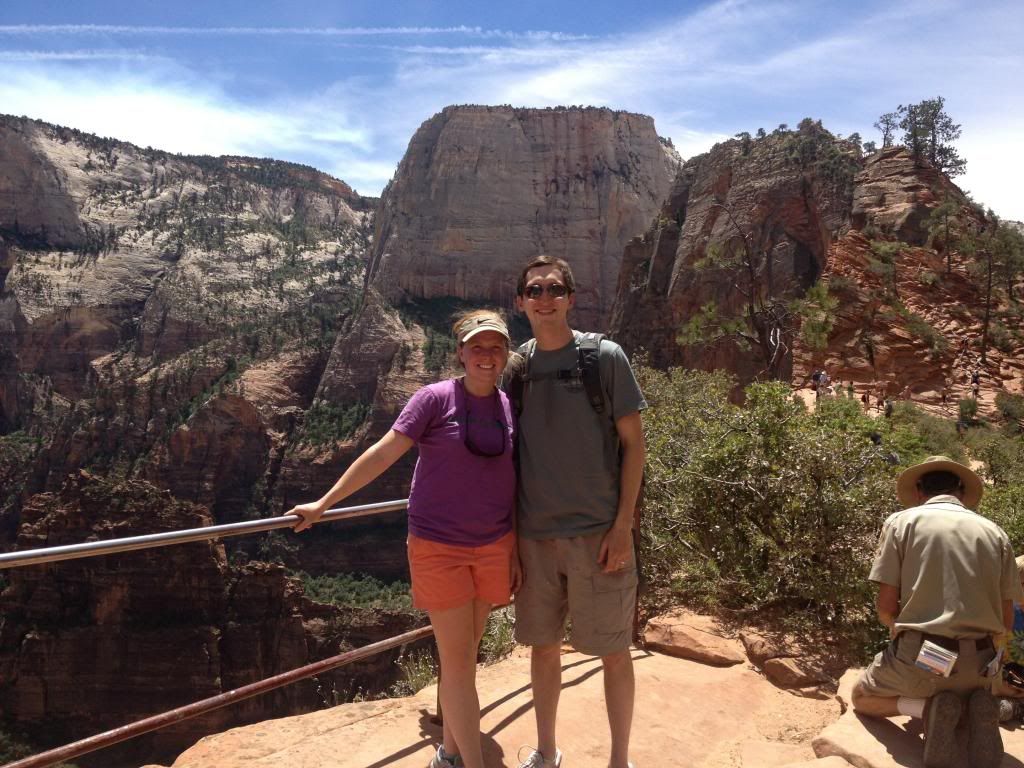 Angels Landing is behind us
I think my favorite part of this park is the bikeablitly (meaning it is very bike friendly). Yesterday Matt and I put our bikes on the Zion shuttle bus, rode to the top of the park, did a little hiking then rode back to our campsite. It was such a fun day being outside and zooming around on my bike.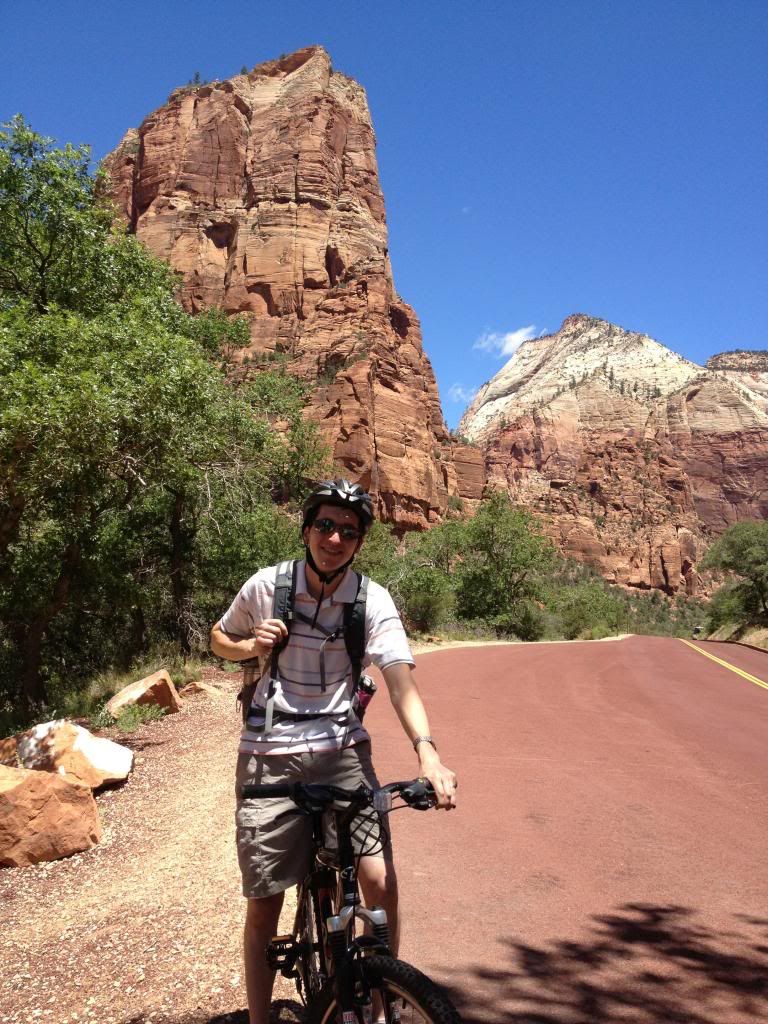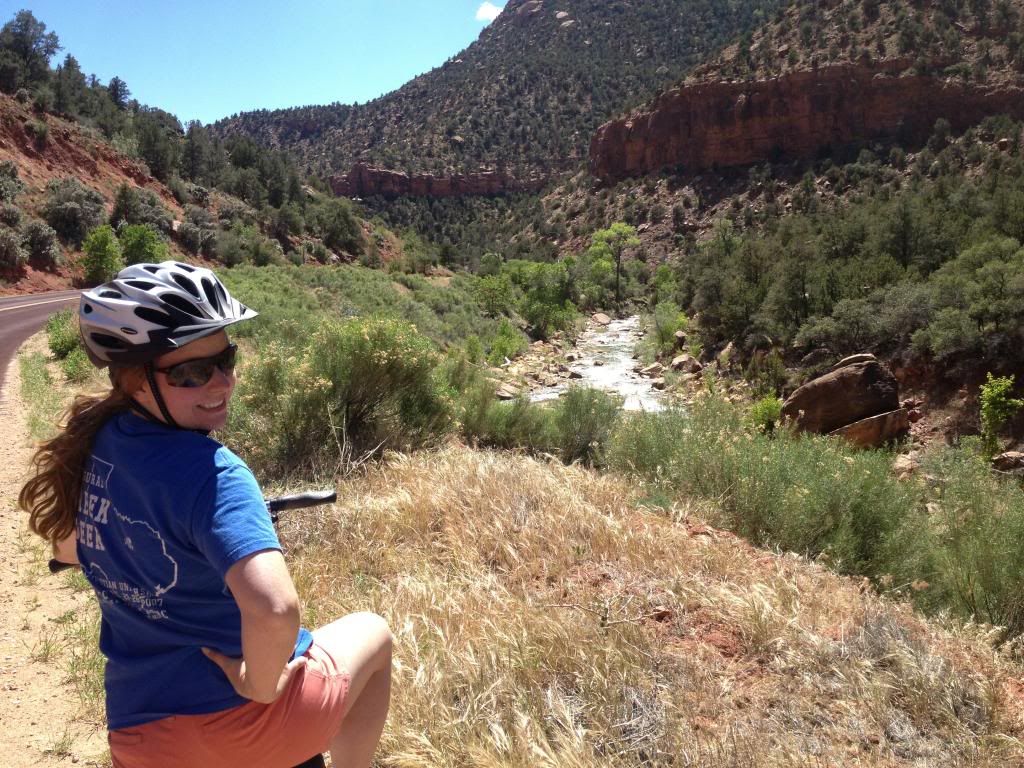 I'm loving this active lifestyle. It's crazy to think that just a month ago I was sitting on my booty for literally 8 hours a day or more.
Lastly, the Zion Shuttle is awesome here. There are so many visitors to the park that they require people to ride the shuttle past a certain point to help ease traffic. The shuttle is propane powered and totally makes me feel like I'm at Disney World. There's an informational recording while you ride around and it stops at all the major stops!
I'll post more on Zion soon!