Today we arrived in Moab, Utah, an awesome town full of adventurers (jeeps and off road vehicles are all the rage here).
We went into our first National Park of our journey- Arches. This place looks unreal and like nothing I've ever seen in real life.
The weather is also super. It's bright and sunny but still cool and springy outside. I think the high today was about 70 which was perfection.
I'm about to fall asleep as I write. If you know me (or Matt) you know we aren't exactly morning people but, so far on our trip we've been getting up around 6:30 or so. That means by 9 pm I'm ready for bed!
Today we mostly spent time traveling here, de-winterizing our rig (flushing our the antifreeze from the pipes this winter) and then went on a nice hike down park avenue in Arches. We will go back to Arches again tomorrow.
Tonight I made teriyaki chicken on the induction cook top.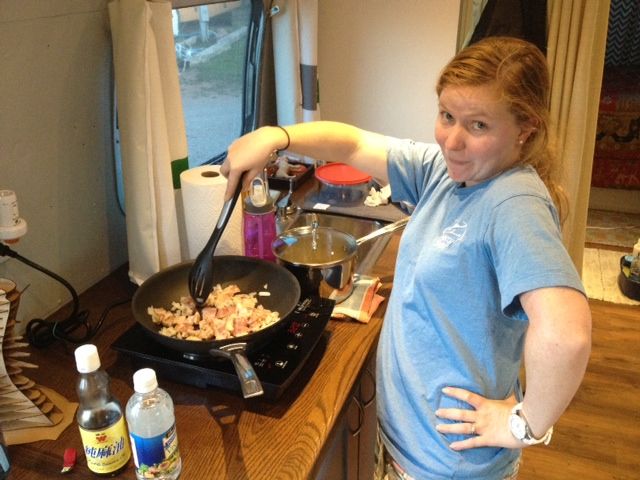 I'll update again soon!