I'd like to thank my brother for outfitting Matt and I in awesome Patagonia. It really is perfect for being outside all the time. My brother works at a Patagonia store right now and he's kind enough to send us awesome stuff!
I'd like to give a shoutout to my hat and sunglasses. Without you I couldn't see anything going on out here in the bright sunlight.
Speaking of bright sunlight, I'd like to thank my sunscreen for protecting my pale skin from the all day sunrays.
I'd like to thank beef jerky and pistachio nuts for the energy they give Matt and I on our hikes. Go protein!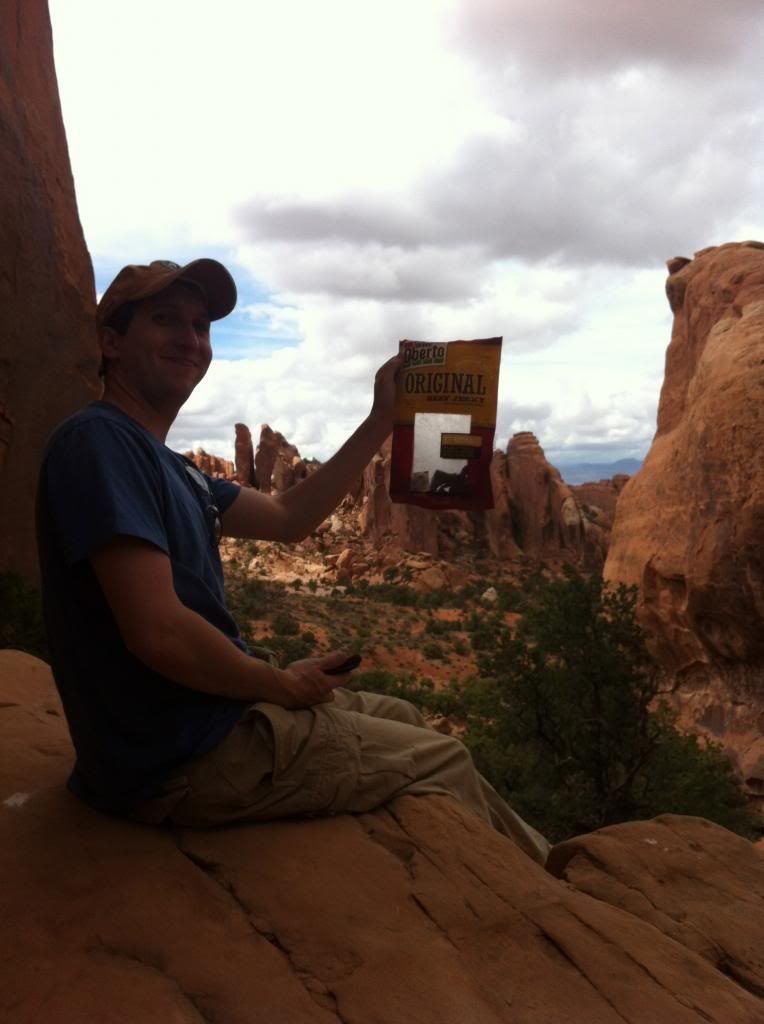 I'd like to give a shoutout to my hiking boots. I didn't think I needed hiking boots at first because I have tennis shoes, hiking boots are unnecessary. Well, now I believe hiking boots have saved my feet and ankles from un-needed soreness.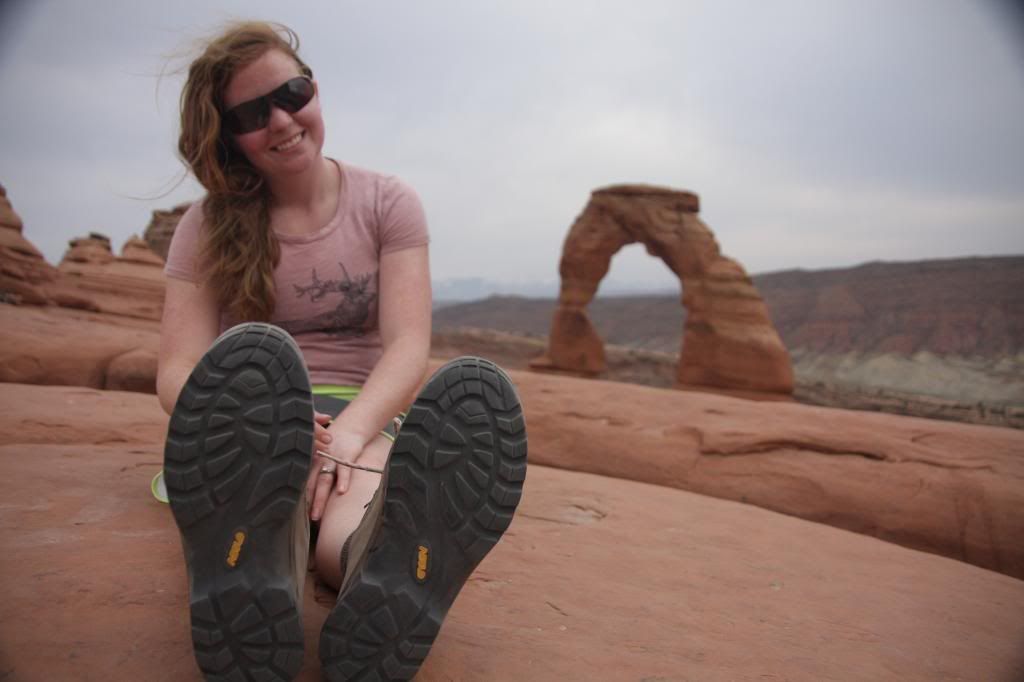 I'd like to thank the inventor of travel trailers because I love being out here. However, I would not like to be doing this in a tent. It's been raining off and on all week (why is it raining in the desert?) and the poor tent campers cannot be very comfortable right now.
I'd like to thank the Desert of Utah for surprising me with how unique and beautiful you are. I would have probably never come here if it weren't for our RV travels but now I believe this is one of the prettiest places in America.
Lastly I'd like to thank the weather for being cool and pleasant. It's been nice hiking in 60-70 degree weather. I know these nice temps won't last!