Hello Blog - this is Matt! Michelle has allowed me to post on the blog about some exciting archaeological history we've encountered here in Moab, Utah.
Petroglyphs drawn by Indians are actually chiseled images in the rock, and can be found in this area if you know where to look. We were able to locate petroglyphs featuring humans, animals, and other designs in groupings on rock wall faces.
We first saw these etchings on HWY 279 just outside of Moab. This images were created between 6,000 B.C. and 1,300 A.D. - amazing that they are still around today! Some evidence of graffiti is present, but overall the preservation is remarkable.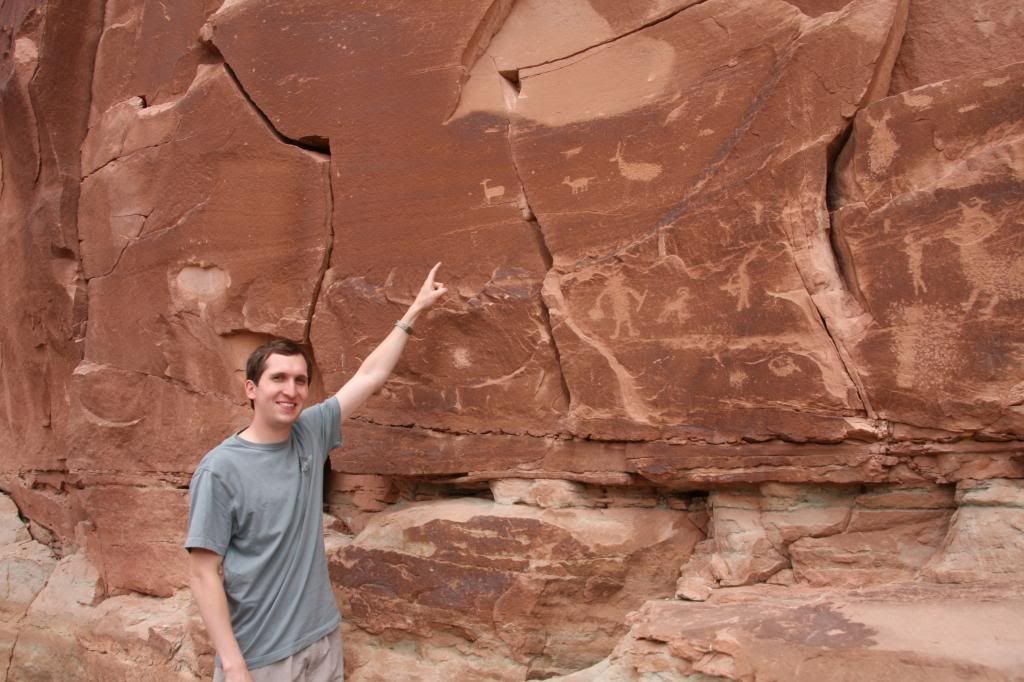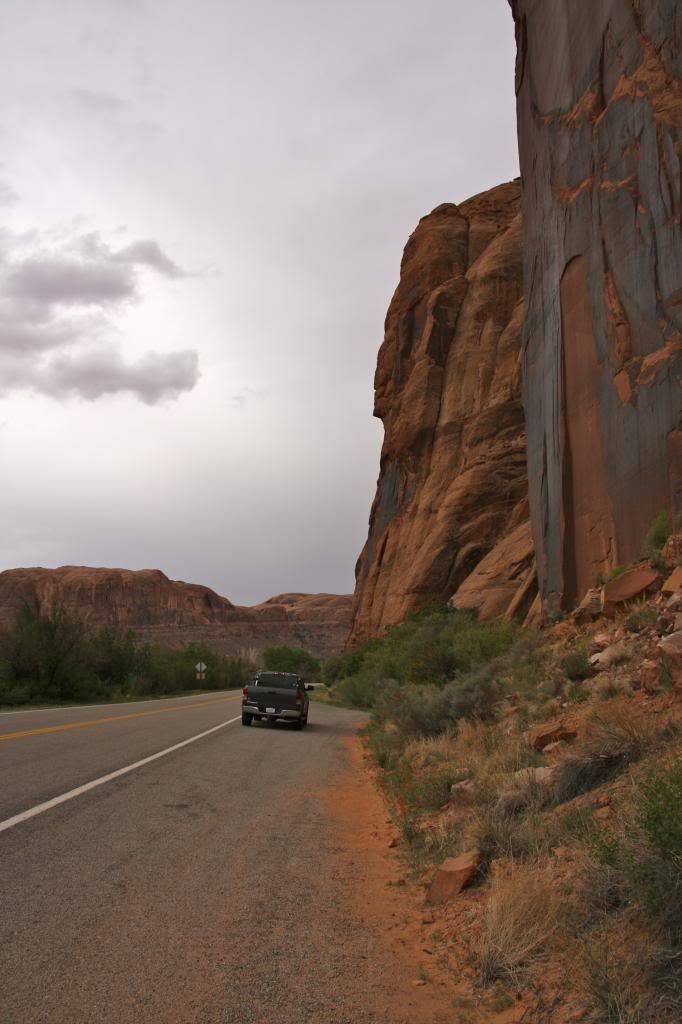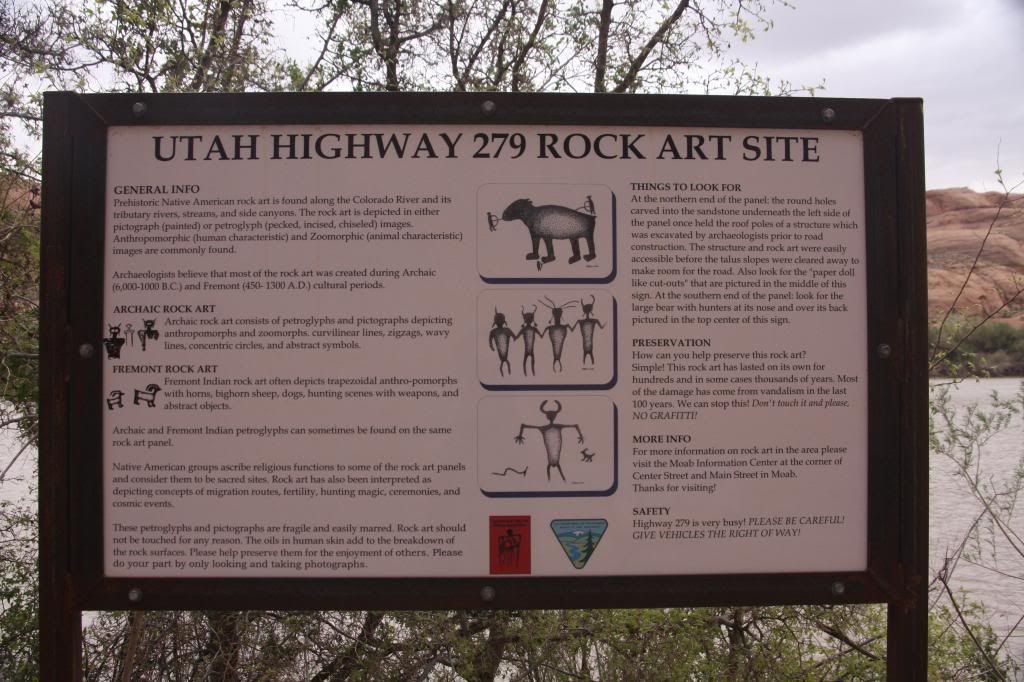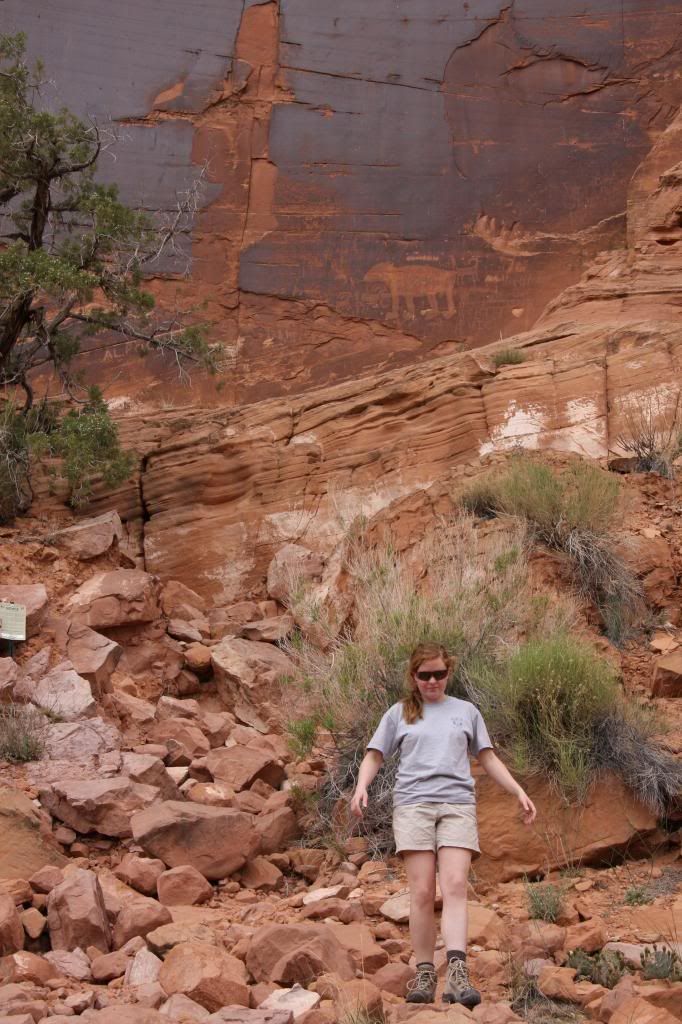 Locating and exploring the petroglyphs along the highway was exciting, but with the help of a photography book lent to me (thanks Dr. Tom!) Michelle and I were able to find a remote outcropping of images in Arches National Park. These images were not mentioned on the official park map. It required navigating a treacherous hike down a cliff face near the "Dark Angel" spire.
There we discovered 200+ yards of intricately carved petroglyphs in the dark rock face. There was a small sign in front of the carvings placed by the NPS admitting that we had found something special, but they obviously didn't want the masses trying to get to the site.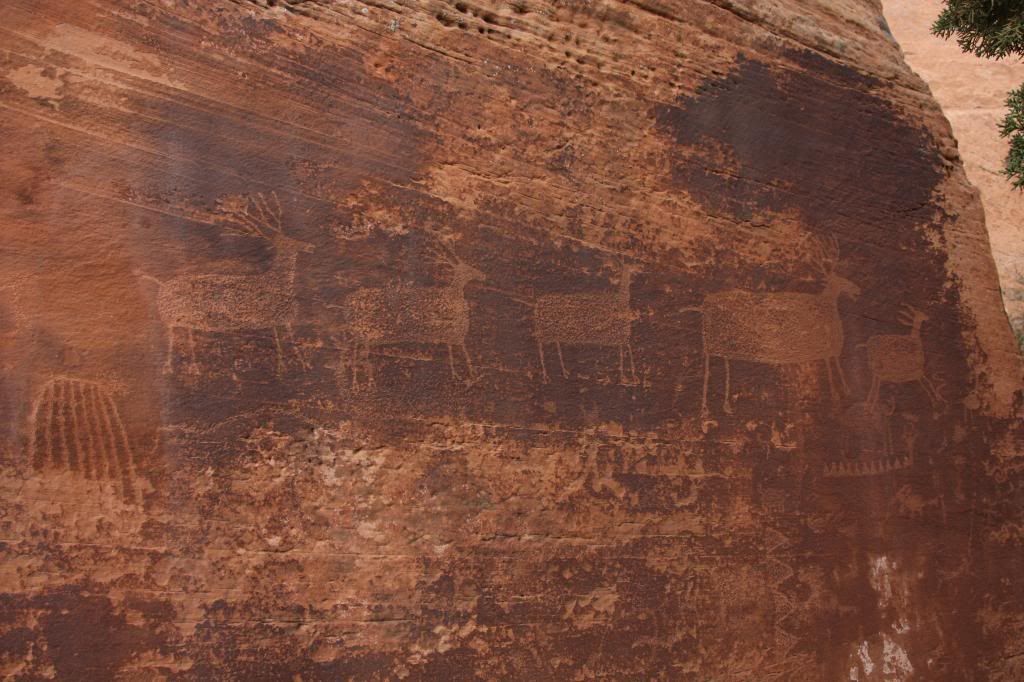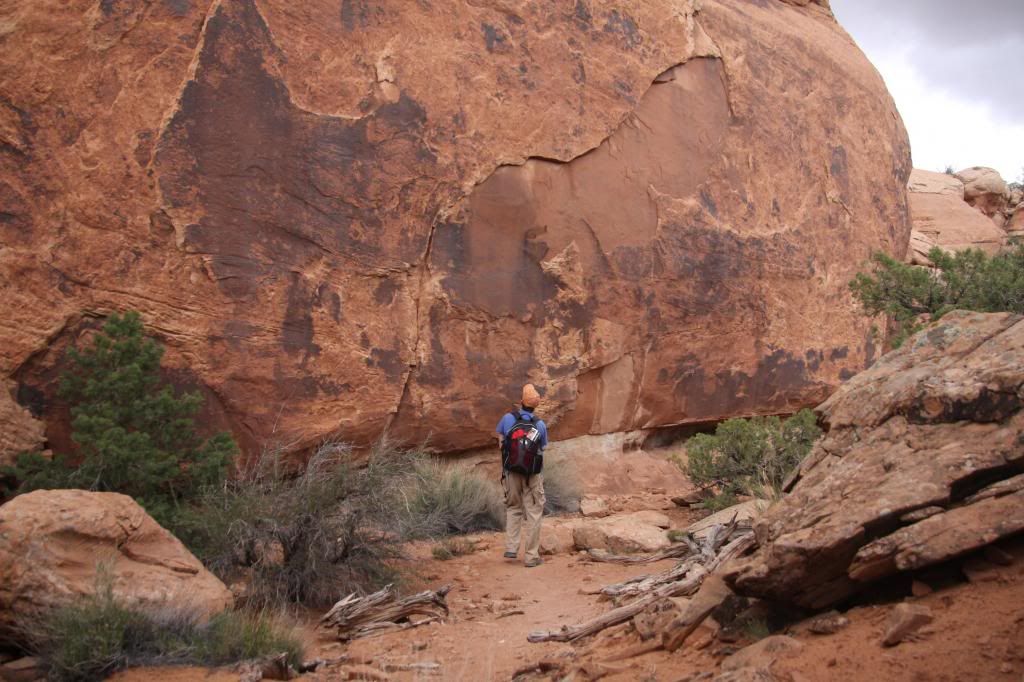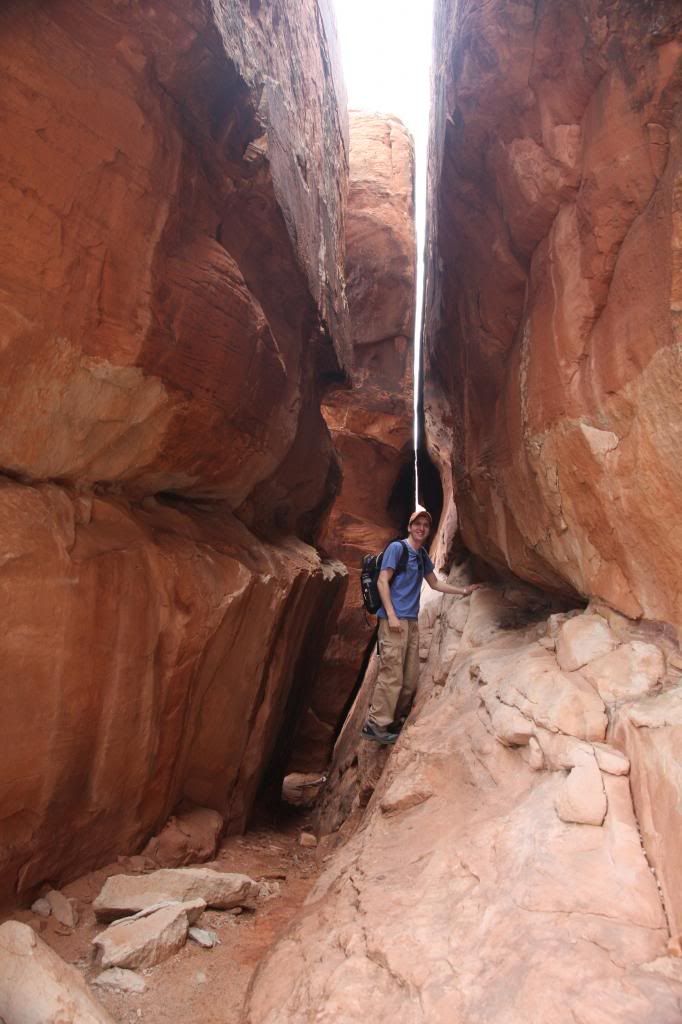 We are both fascinated by these ancient drawings and have found a new hobby looking for them on our travels!