I thought that leaving the wilderness of the Utah National Parks after being around them for over 3 weeks and going straight to Vegas would be a major culture shock. But, Vegas was a perfect ending to the month of May. Each week and each park just seemed to get better and better. Vegas capped the month off with a bang.
I'd never been to Vegas before but the moment we walked onto the strip I was pretty mesmerized but the beautiful glittering casinos. We only spent 2.5 days in Vegas. We stuck with the Strip and I still feel like there's more to see after hanging out there for as long as we did.
Beautiful Ceiling at Bellagio
I was also mesmerized by all the crazy people! The outfits... I mean I've never seen such amazingly skanky outfits on some people. I think my favorite outfits were the ladies wearing their bikinis just straight up out on the street clearly not going to a pool, just wearing their swimsuit around town.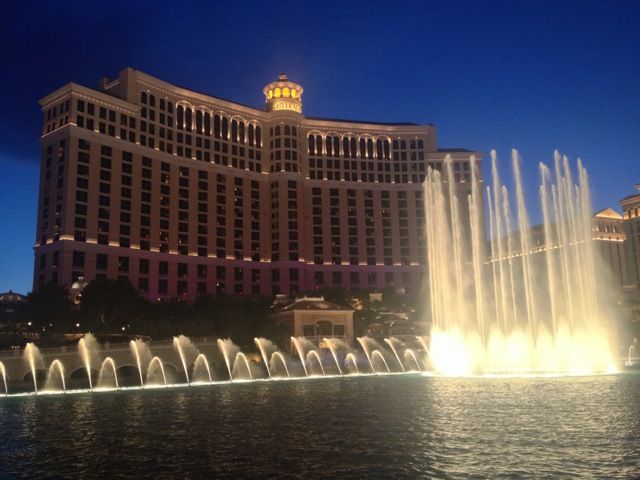 The beautiful Bellagio Fountains
The large drinks that many people walked around with were also awesome. I must admit that I partook in a tall souvenir cup of Pina Colada/ Strawberry daqueri. It was just so hot and I needed something cold. I also realize how boring the rest of the country can be when you can't just walk around anywhere with a beverage. In Vegas it seemed crazy not to be walking around with drink in hand.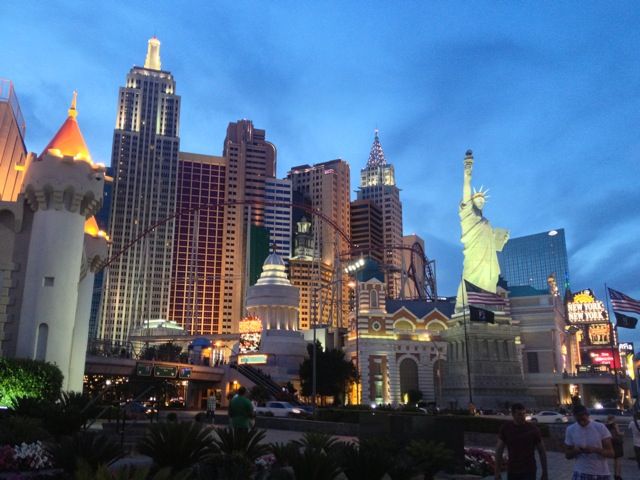 New York New York
Matt and I also were given a total of 8 free drinks at various casinos while playing slots. I'm quite proud of that, we also won a total of $15! Woohoo! I'm just glad we didn't loose any money. I'm starting to believe slot machines are not the way to make very much money.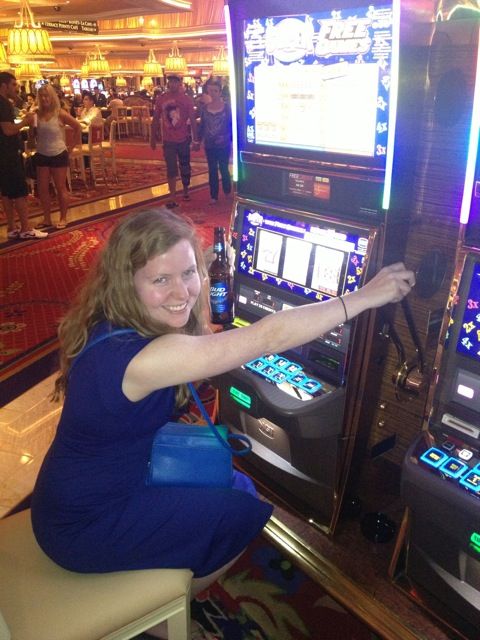 Free Drink Score! I'm easy to please.
I will definitely go back to Vegas someday. To sum up what Vegas is like to me, it's like a cruise on land. Leaving Vegas and Utah behind is sort of depressing today. We're outside of LA on our way to Sequoia National Park tomorrow and compared to where we've been, this place is so not pretty. I'm excited to get back into the National Parks!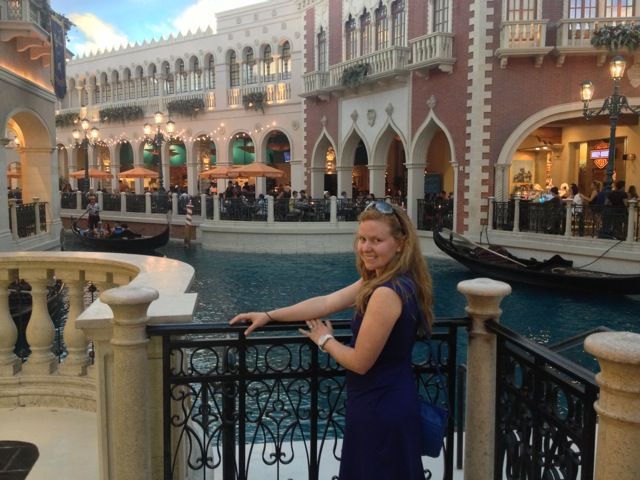 At the Venetian
Big Money on those vouchers