See the Rainbow?
Yosemite Falls is the highest waterfall in the USA and is a beautiful sight if you are lucky enough to be in the park when it's flowing. The crazy thing about the waterfalls in Yosemite is that they are powered by snow melt! When I see all that water flowing over the falls I wonder where its all coming from because there's not much snow left.
This week Matt and I hiked up to the top of Yosemite Falls. This was the hardest hike we've done so far. Round trip this hike is about 7.5 miles. The hard part it that you hike up about 2,000 feet in elevation then have to hike that same amount back down. The hike offered great views of Yosemite Valley and pretty views of Yosemite falls as you climbed up. Once you get to the top you see where the waterfall pools before plunging all the way down to the valley. It's quite a sight!
I'm glad we did this hike and I most def got a great workout doing this hike (it took us a little over 6 hours!). Honestly though I thought Vernal Falls was more worth the hike. I think it's neat to say we hiked all the way to the top of Yosemite falls but the views at the top of Vernal Falls was more impressive and the hike was much easier. Here are some more beautiful scenes from our hike-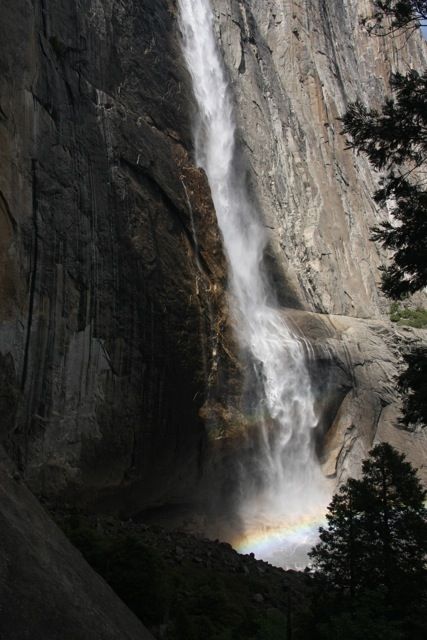 More rainbow at the bottom!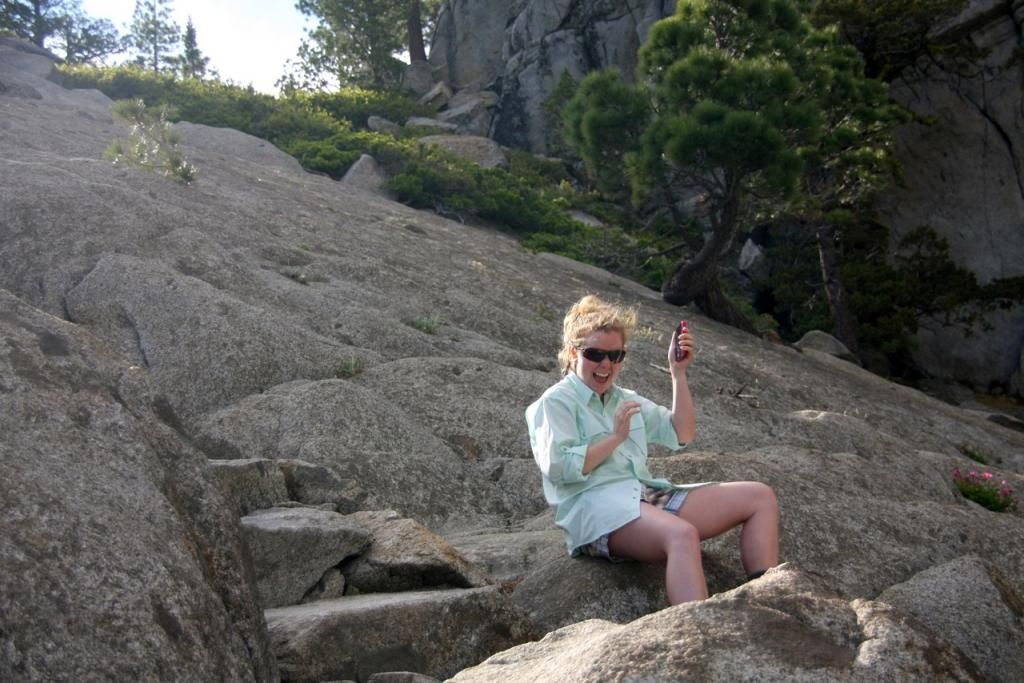 Excited to have service! There's not much around Yosemite.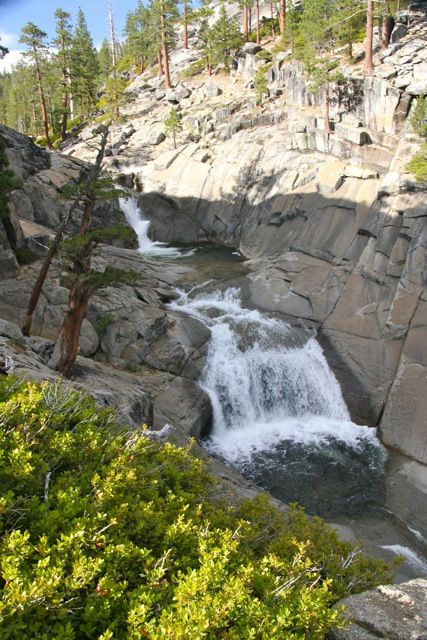 Right before the water falls all the way to the valley