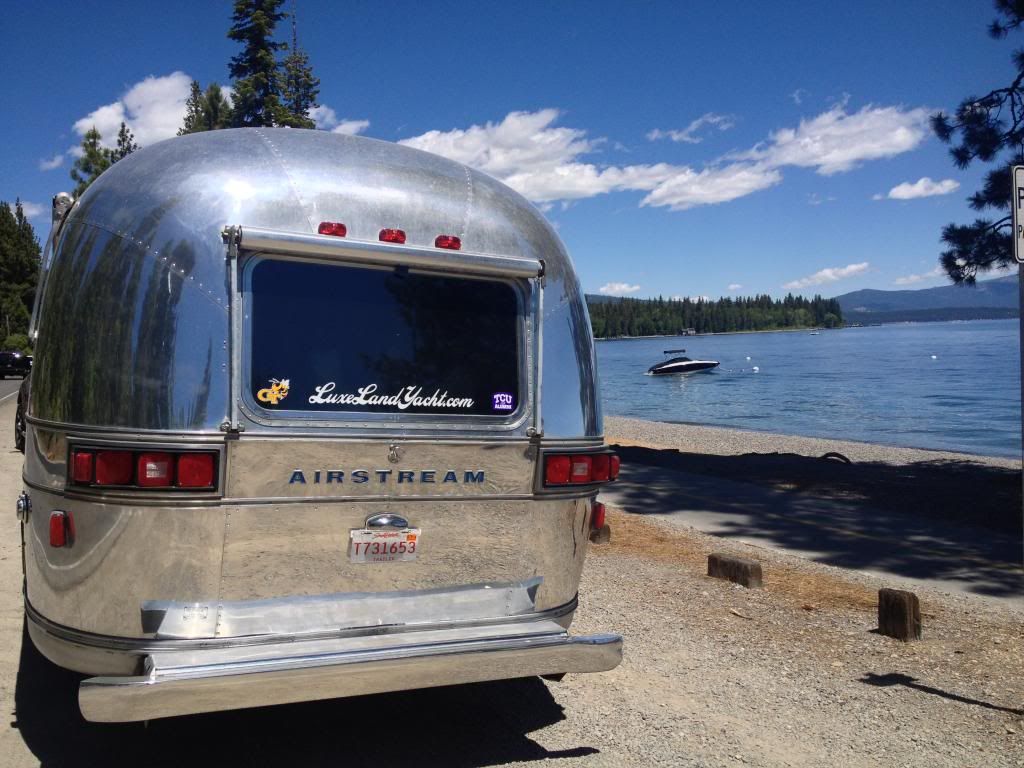 Since becoming a Full-time Airstreamer I've-
-Become addicted to outdoor clothing. Matt and I went to the Patagonia outlet in Reno NV this week. OMG I got the most awesome vest and will probably wear all the time now. I finally got some hiking pants too.
-Worn a hat more than ever before in my life. It's fun wearing hats.
-Lost touch with reality TV. I have no idea what's happening on Bravo, E! or the Bachelorette! Thanks to Twitter I can keep up with major world events (you know like news on North West and I can't wait for William and Kate's baby to be born!).
-Not worn makeup in over 2 months! Really my skin seems happier without makeup and I've gotten used to how I look without it. I've been wearing makeup since middle school and hated to go out in public without it. Really my whole beauty routine has simplified. I wash my face at night with Cera Ve and apply lotion. In the morning I apply sunscreen. Oh and I shower every night, pretty much the simplest routine I've ever had!
-Had time to read the Bible everyday. Woo Hoo!
-Had time to study French! I don't know if this will every be useful in life but I love learning French.
-Ridden my bike lots.
-Learned to be a good navigator. You can't miss your turn when pulling a big ol trailer! Turning around is usually not an option (although Matt is a superb driver and manages to pull and back the Airstream up with amazing skill at all times).
P.S. I created a Facebook page for the blog! If you'd like to like the page, that would be awesome!
Click here to check it out!