I've talked before about how I love provisioning for our week while living in the Airstream. When I say provisioning I mean stocking the fridge and cabinets for a week or so with all the delicious food we can eat.
We usually provision when we're moving between campgrounds. On days when it's time to move we try to leave early in the morning and hit a Wal Mart or grocery store on our way between destinations. Because the places we camp tend to be away from big towns, it's nice to stop at a larger town to get our food because there's more selection and it's a bit cheaper than say the market in the national park that has a loaf of sandwich bread for $5.
While provisioning it's important for us to make sure we get everything we're going to want before getting back to the store again because if we forget something we're going to have to live without it. (We ran out of chips and salsa one week and it was painful to live without it).
We also don't go out to eat so we need to make sure we have food that we can still enjoy so we don't give in and go eat at a restaurant because we don't like our food choices. The reason we don't go out to eat is simply because we're trying to be frugal and make our money last while we're traveling!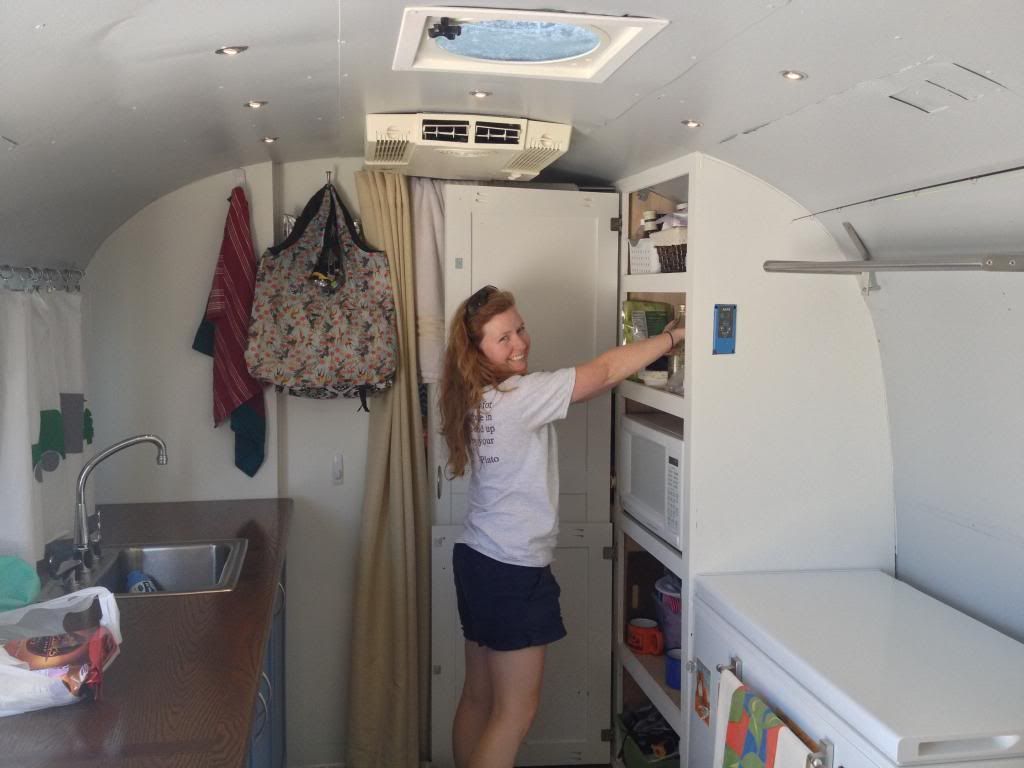 One thing about having the Airstream with us is that when we buy food we can walk out into the parking lot and immediately put it all away in the fridge and cabinets. That also means that when we're driving down the road we can get in the Airstream and get whatever we have out for a snack!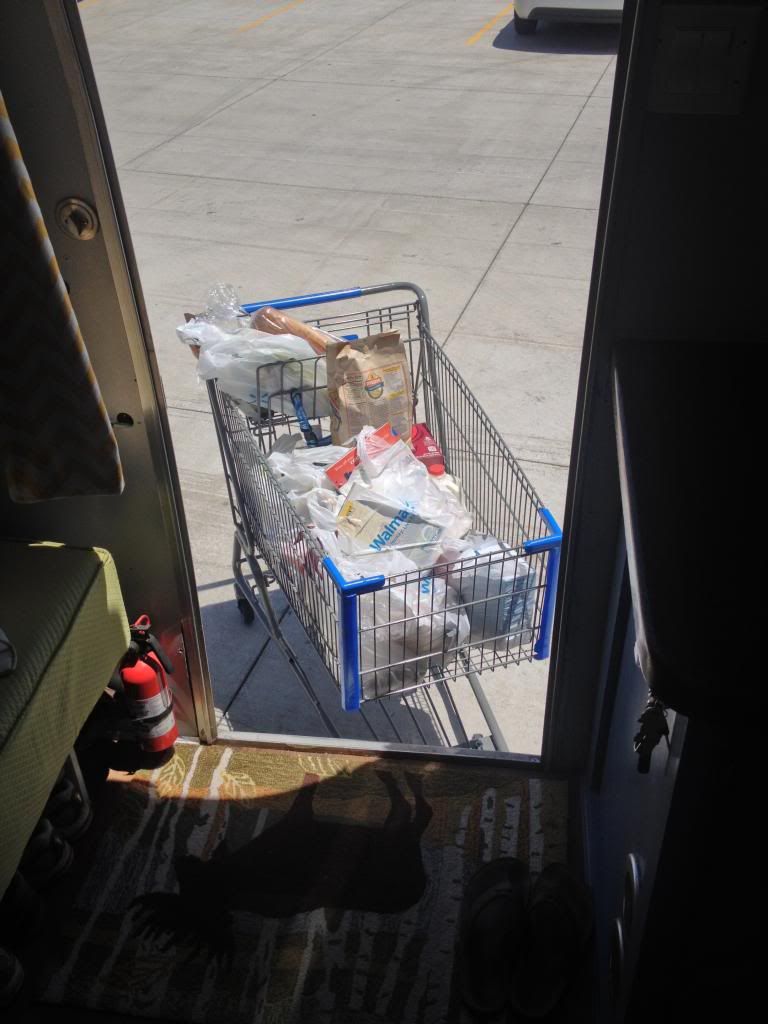 Yay for food and provisioning!
And Yay for White Cheddar Cheetos! They are amazing.