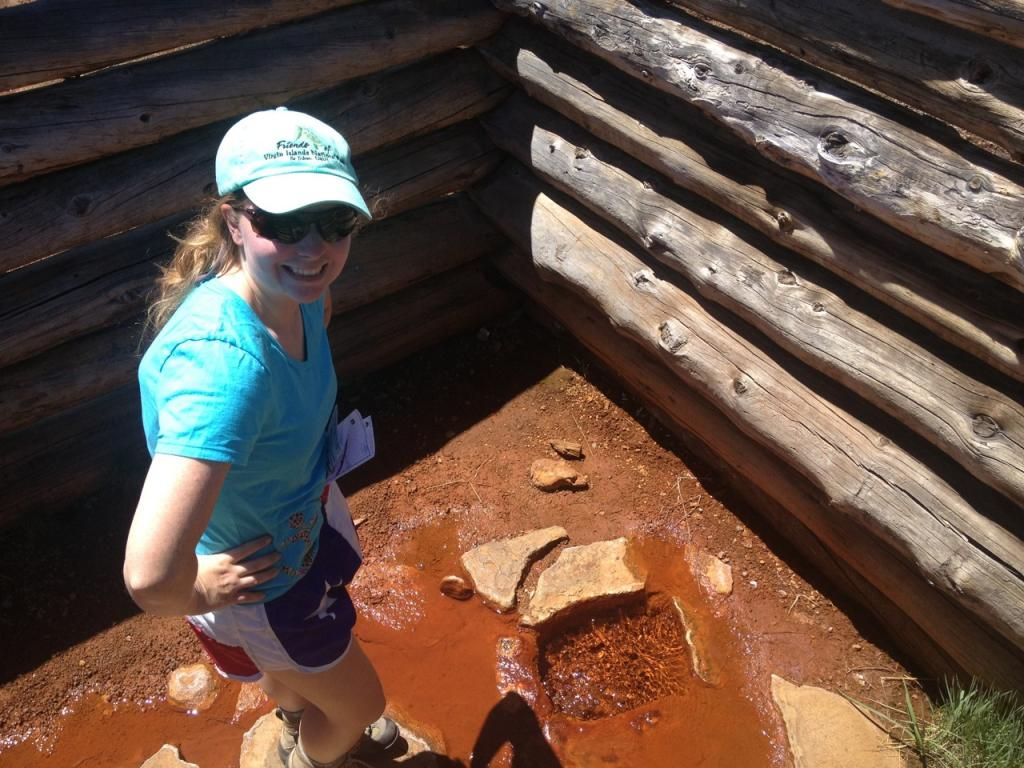 The Soda Spring! Tastes just like carbonated water.
Bonus Photos-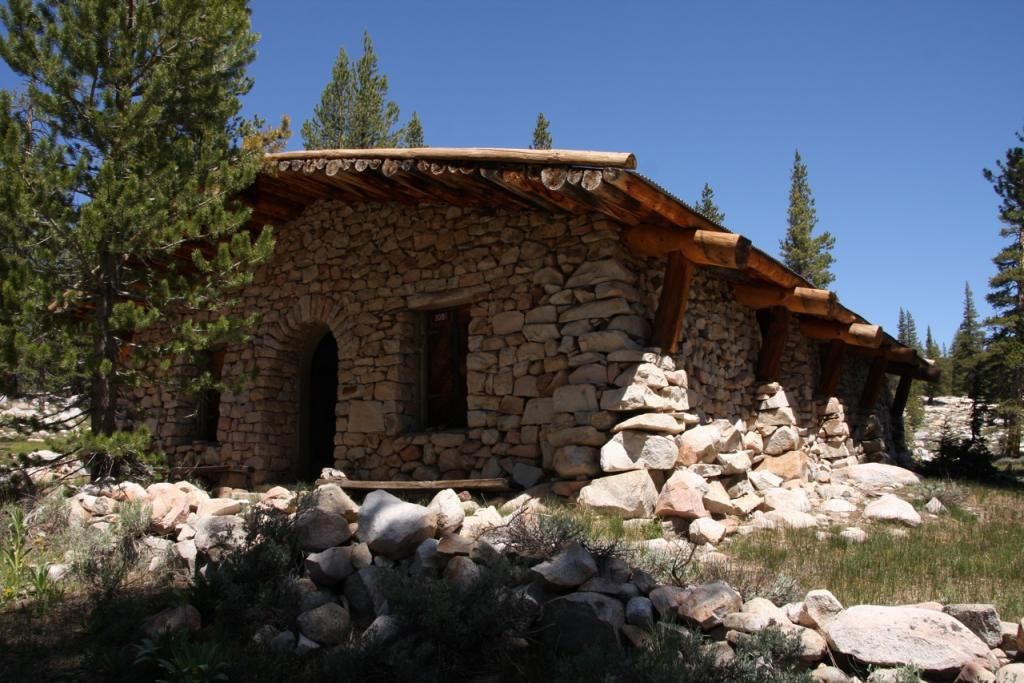 This is a cool Sierra Club building. There was even a meeting going on when we walked by.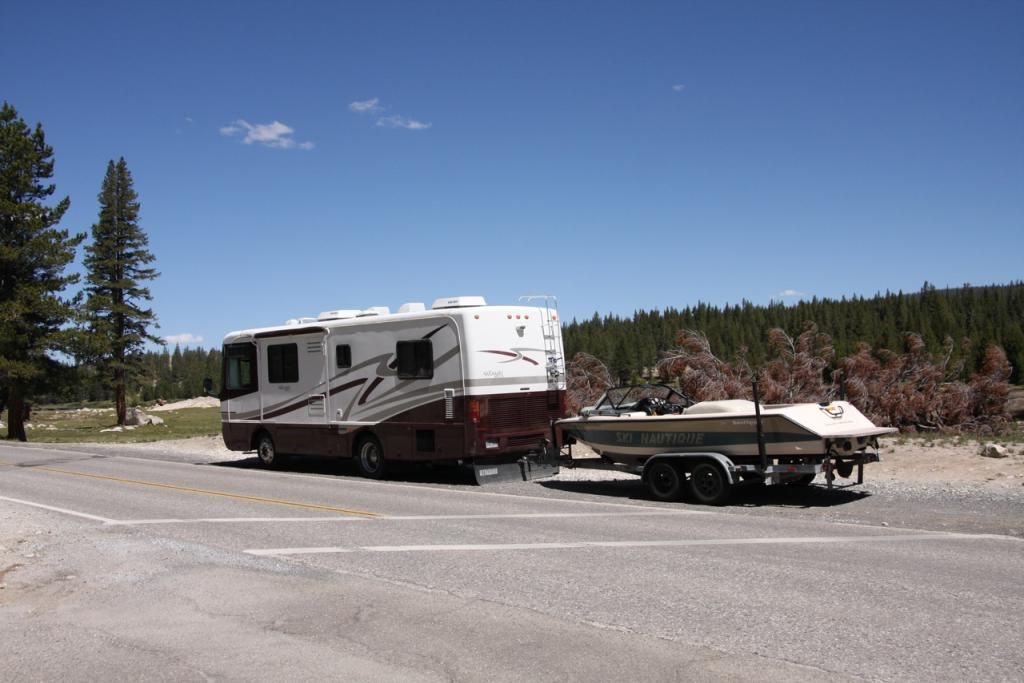 These people have it going on, an RV pulling a boat!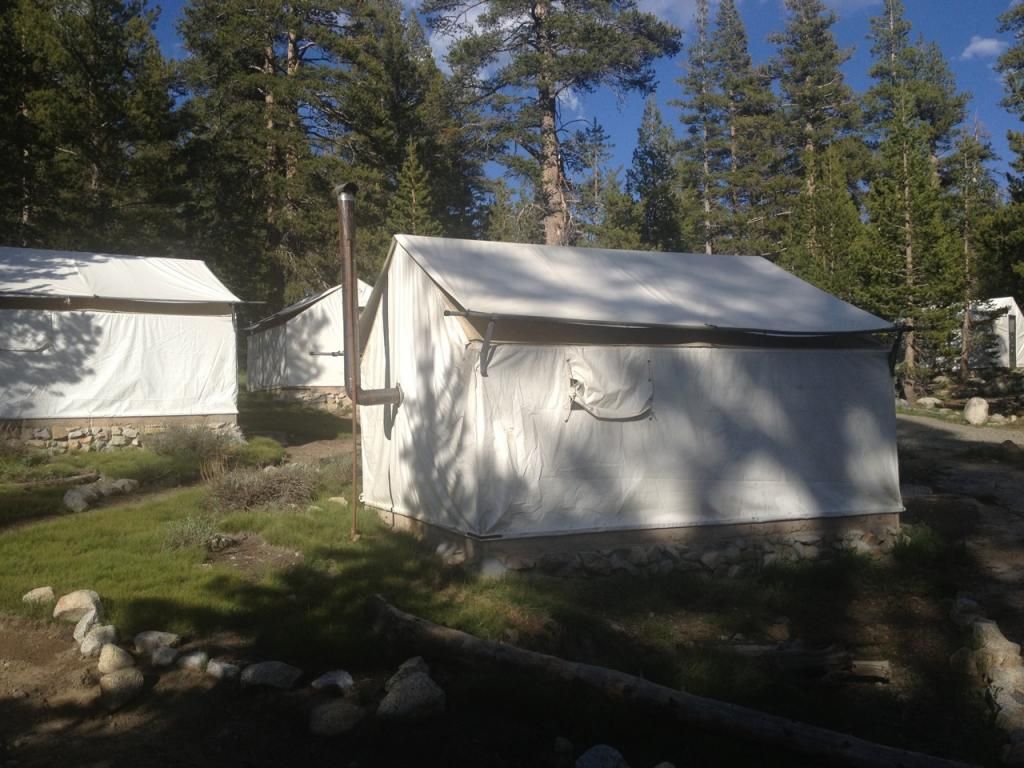 The cute camp at Tuolumne made of lots of these little tents.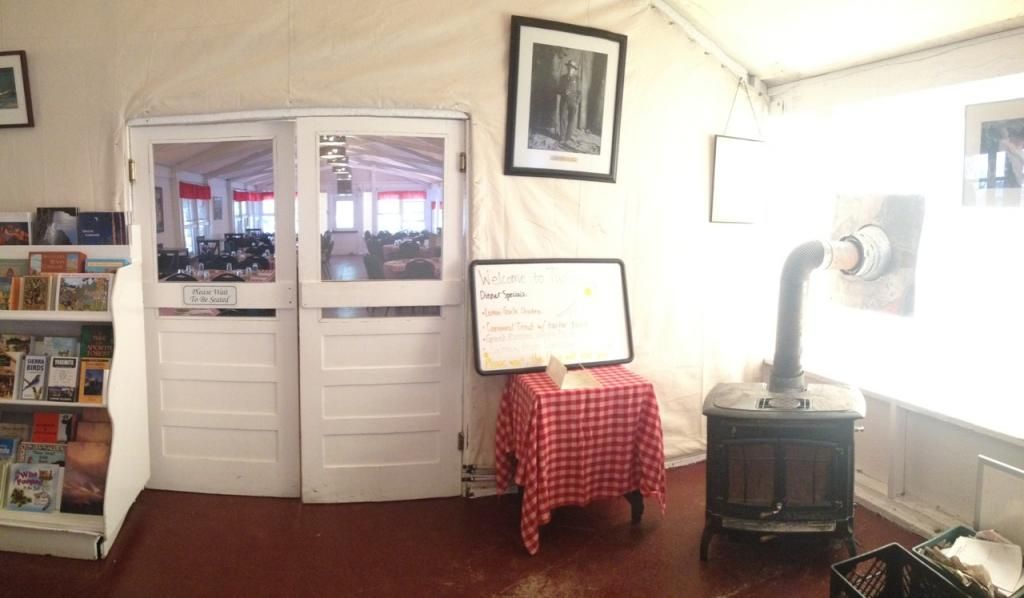 The dining room at Tuolumne, so rustic.