There is a BBQ place here in town that I would eat at everyday if I could. I usually get a pulled pork sandwich and it's so good and satisfying. I thought I'd try making my own pulled pork sandwiches because the cost of a 4 pound pork roast was $6 and the price of the sandwich I love is $5 soooo, I thought if I could make a huge batch of pulled pork BBQ then I could eat tons of yummy sandwiches all week.
Well, they turned out awesome!!! I cooked my pork roast for 9 hours in the crock pot with chicken stock, onions, salt and brown sugar. When it was done I shredded the pork and mixed in tons of BBQ sauce.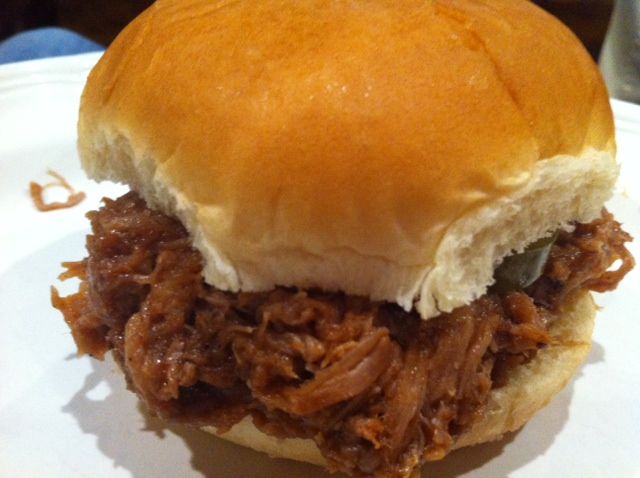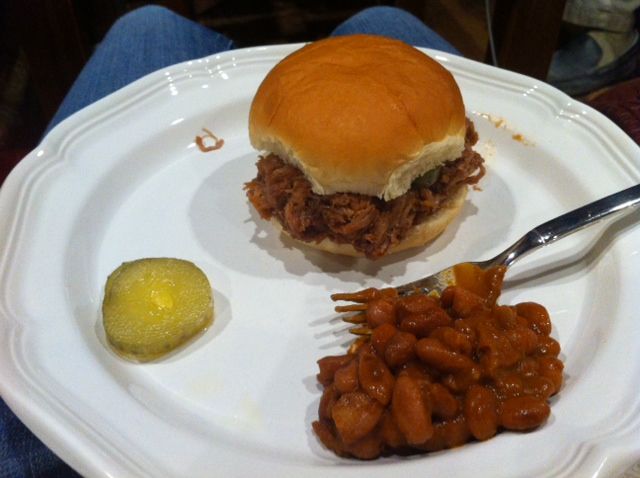 I defninetely got my wish and will have tons of BBQ sandwiches to eat this week, yeahhh!