OMG, yall, this week has been a week of tackling projects we've been putting off for a year now because they are tedious and we can totally function without them but, everything just looks soooo much better now that they are done! When I say we, I really mean Matt is the one doing the work this week because when it comes to measuring, cutting crown molding, a stair handrail, and base boards then installing them, I can't say that I'm too much help!
Our cute little house has been a work in progress ever since we bought it over a year ago. We are so close to completing all of the projects we wrote out on our list of projects to do. The hard part is that we've been going full force for so long I'm feeling pretty much lazy and unmotivated to go the last little bit to finish
everything up!
Here are the stairs that we took a year now to get around to finishing up (we still have some painting to do as you can see).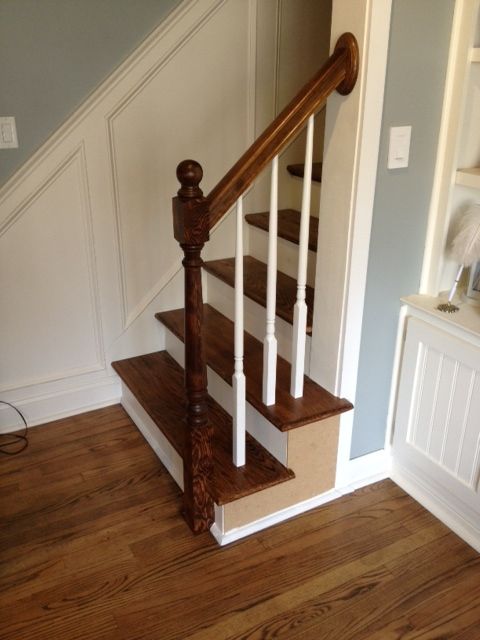 We've lived with a big hole in the side of the stairs and no handrail because while those things are nice to have, they aren't necessary or high up on our priority list. So, this little picture of our stairs with a handrail may not look all that impressive or like it took us that long to complete but dang, it was tedious and not a fun project. I'm so happy it's finally done!
Hopefully I'll have more exciting projects to reveal soon!