Today is the day I get back to normal life, Matt and I have been in Texas for over a week and yes, we brought the Airstream with us!! Thanks to everyone who came out to see it! We had lots of visitors and got to show off our work which was fun for us.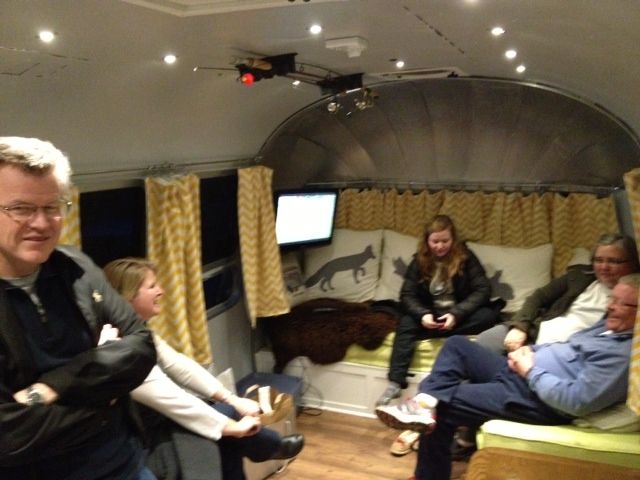 The most people ever in our Airstream at one time!
We woke up on New Years Day in Arkansas at an awesome RV park! We traveled from Texas to Arkansas on New Years Eve and the rest of the way to KC on New Years Day!
On our drive we went from cold to even colder with snow! Thanks to my brother for this awesome Patagonia jacket, it's so warm! I've always wanted a jacket like the one pictured below! It makes freezing temperatures totally no problem.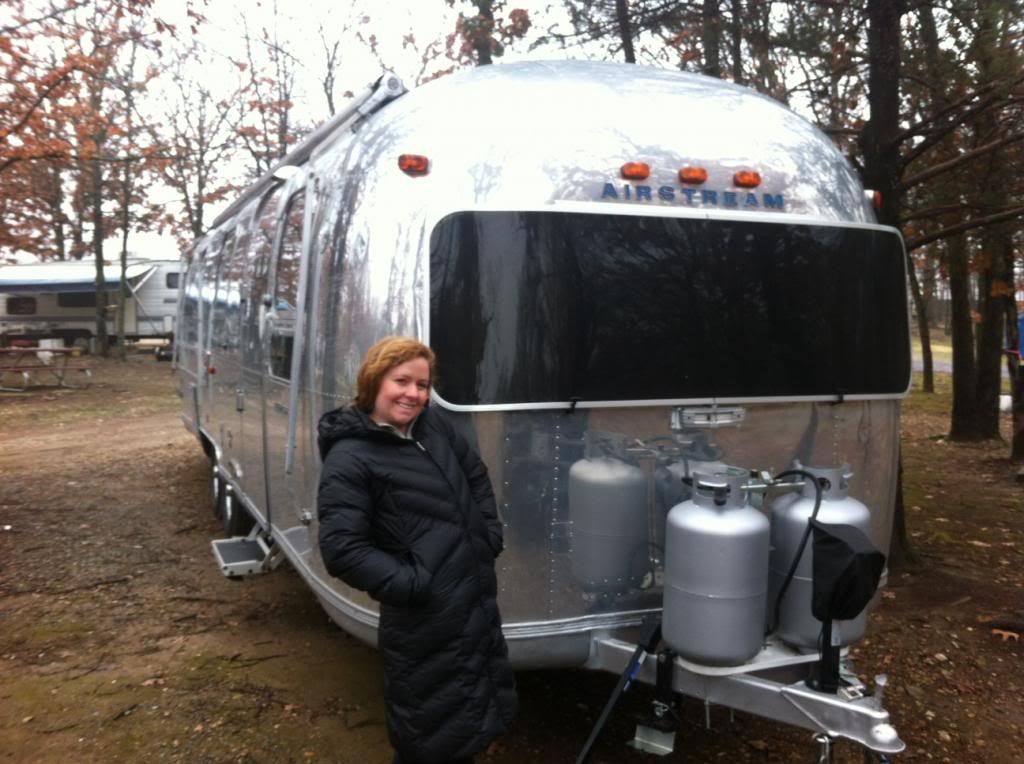 On our New Year's Day drive, we stopped at a gas station and when I first walked by the hot dog roller on my way to the bathroom I thought, those look pretty good, I kind of want one. When I came out of the bathroom and passed back by the hot dog roller I saw an employee taking hot dogs straight out of a cardboard box with her hands and just putting them on the roller. That was when I decided the hot dogs did not look good.
When we got back home we parked our Airstream in the snowy wonderland of our yard!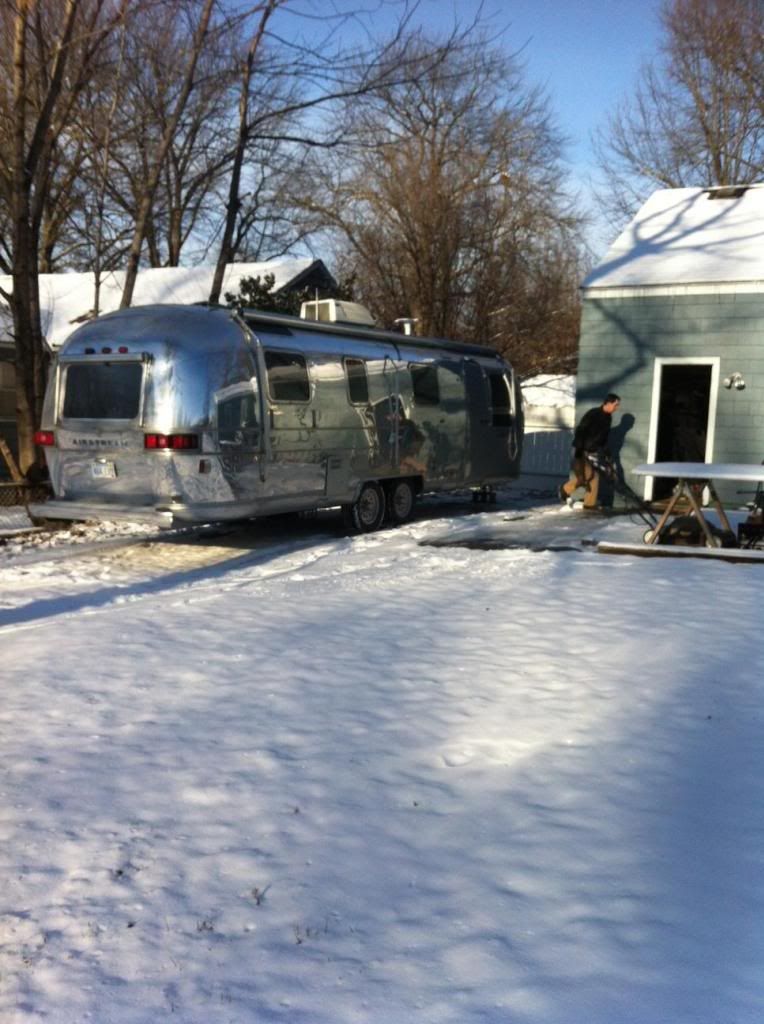 I definitely feel like I've been away from normal life and work for a long time and I'm ready get back to it! I'm also ready to bust out the cute new workout clothes I got for Christmas and start doing lots of workout videos to work off all the food I ate over the holiday. I mean, I ate like each meal was my last and it was great but it's time to get firm again.
Happy New Year! 2013, let's do this thang.