That's right, I went out in the snow this morning to get in my car but my doors were frozen and I couldn't open them
at all
. I probably would have broken my door handle before getting the door open if I'd kept pulling. I wasn't sure what to do so thankfully I have another person I can turn to and say what should I do?? That person is my smart husband who poured de-icer on the door and it opened! So as I sit here typing, I'm letting the car warm up before I go drive to work, which also means I'm getting about a 1 hour later start than usual.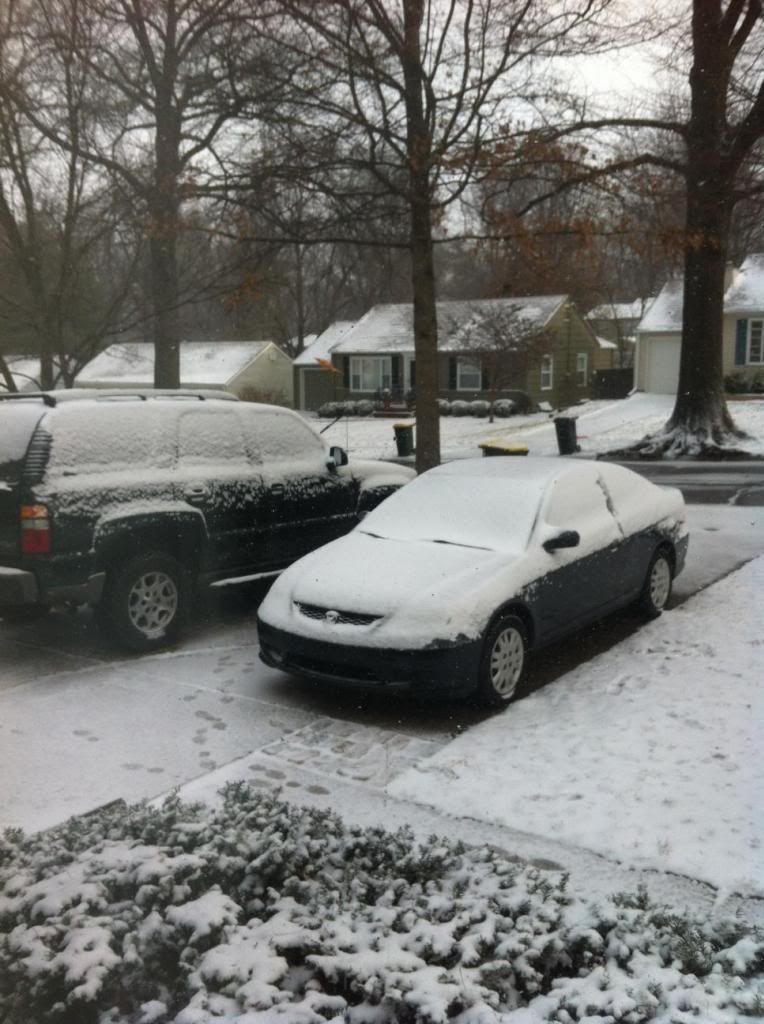 Anyway, I love snow! It's going to be a great day! Snow makes cold weather ok!
Also, I've been eating chocolate Greek Yogurt lately and it is delicious x10!! I had it with strawberries and with pancakes. I love it!