Hello! This week I've been pondering my life and how far I've traveled.
I was born in the state of Washington and tonight I'm sleeping in Natchez, Mississippi! I've come a long way! I love traveling with Matt and Michelle though especially when we stop at people's houses for a visit. I love to explore new places. This past week I got to spend time in Tyler, TX at both my grandparents houses. It was a great time.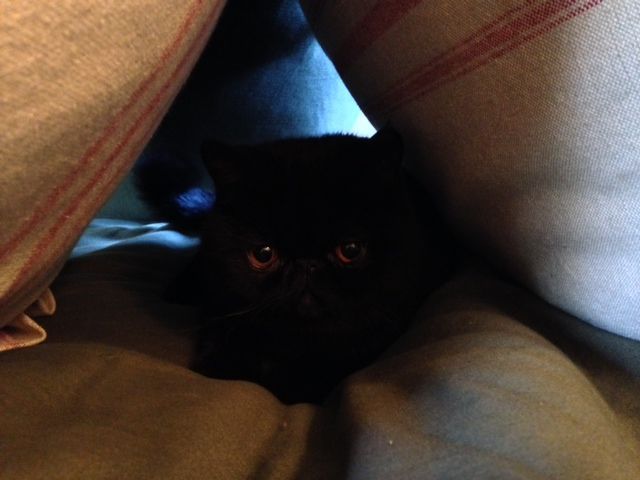 This past weekend I got to go to my Aunt Dorothy's house in Shreveport and she let me run all over her house! She even got me a new toy!
Here I am exploring the space between her cabinet and microwave, I love small spaces!
We are traveling in the south now which is very different from our travels out west! Today we are headed to New Orleans and we will meet up with some of Matt and Michelle's friends later in the week I haven't met yet. I hear they have two pugs which have flat faces like mine!
Have a great week and see you next Tuesday.