Palm Springs is our last city we stayed in before leaving California. We've been in California since October and have loved exploring the diversity of this state!
Palm Springs was spectacular because of the perfectly sunny 70-80 degree weather and because we stayed at a really fun RV Resort!
Many people winter in Palm Springs which means they leave their cold home up north and stay in Palm Springs for the winter to enjoy nice temperatures. There are many people from Canada and Michigan staying in our campground to escape the negative degree temps they would be experiencing at home.
We enjoyed spending lots of time in the sun by the pool.
Palm springs is sort of a retired person's paradise and pretty much everyone we've met is a retired person. We enjoyed hanging out with them anyway and are grateful they let us join in their Casino night, water volley ball and morning pickle ball tournaments. Matt even got made fun of for being so pale. Everyone here is very tan!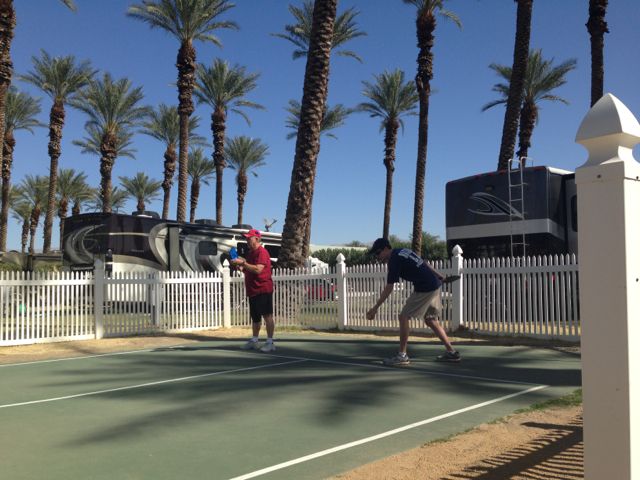 Matt playing Pickle Ball!
Casino Night! We played Black Jack
This oasis in the desert is a fun place to be in February!
We also enjoyed a Polo match for $10. I thought it was pretty swanky and couldn't believe an event like that would cost so little.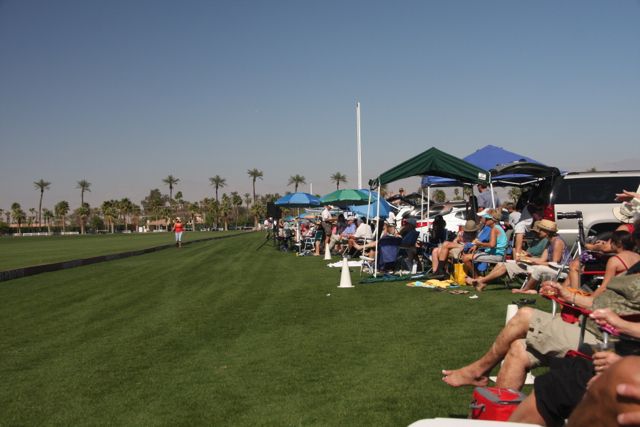 Tailgating! This is a regular Sunday event and many people had a great tailgate spread with bloody mary's, mimosas and all kinds of food.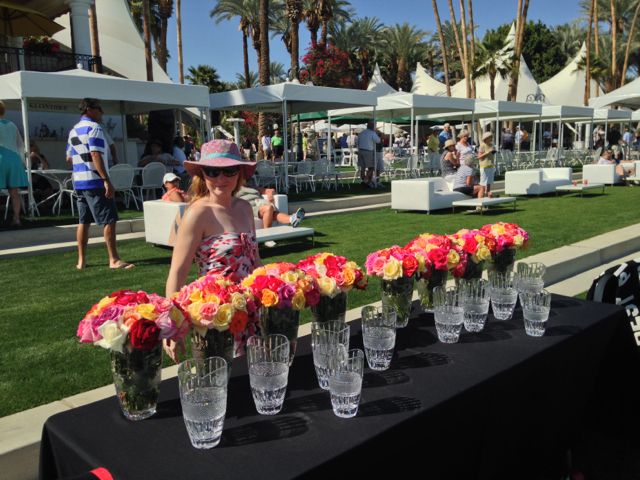 The tropheys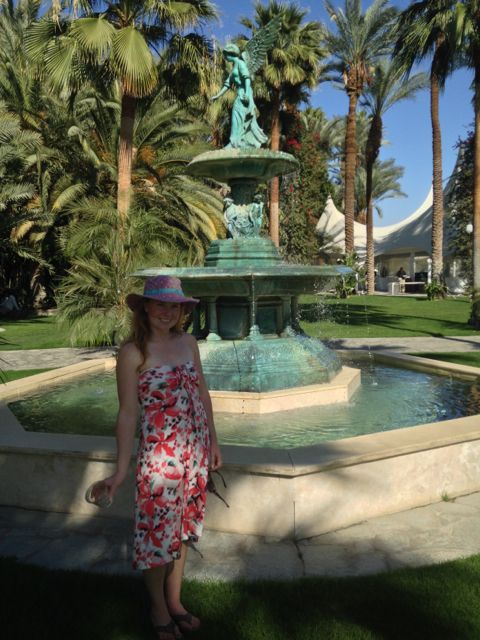 Being at the polo match reminded me of Pretty Woman when Julia Roberts goes to a polo match. We even replaced the divots halfway through the match!
Palm Springs is also famous for growing Dates. We went to Sheild's Date Farm and drank a Date shake, it was delicious, and learned all about Dates.
Overall Palm Springs was a sunny wonderful place!
We even ended up staying an extra day we liked it so much. Oh, there's also a Marylin Monroe statue!
Now we are off to Arizona for about a week then on to Texas!