Attention everyone! A fly got in the Airstream and I've been hunting it like my life depends on it.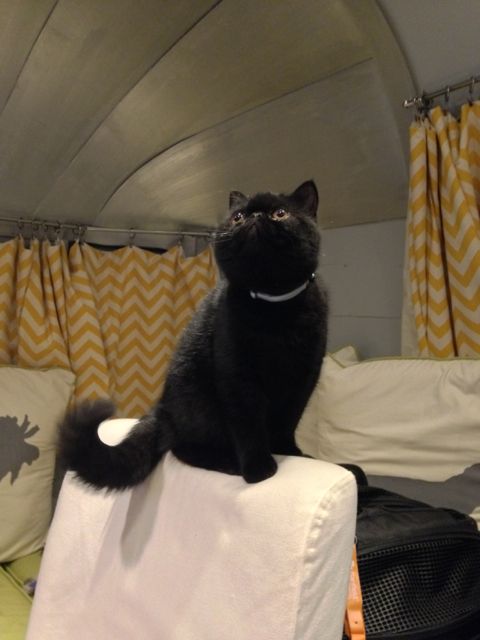 The fly can be so hard to reach! But I'm giving it my best effort.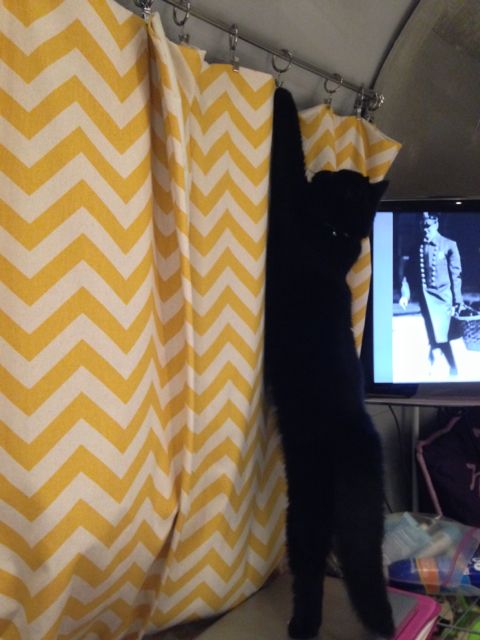 Michelle even gave me a boost so I could reach it when it landed on the ceiling!
Wish me luck as I continue to hunt the elusive little black speed demon!