While we were in Palm Springs we took a short trip up the road to Joshua Tree National Park.
This park is a desert beauty with lots of Joshua Trees (a type of Yucca Tree) and cacti.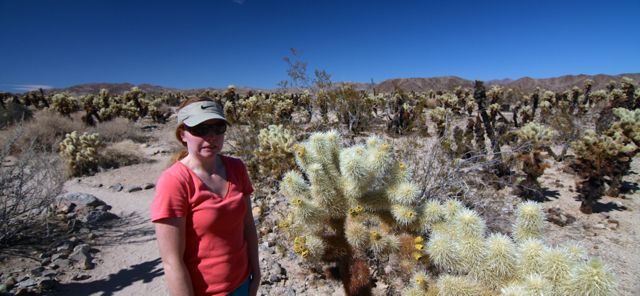 Yikes! Those look fierce!
The park also has an old gold mine with lots of the old equipment still lying around. The mines were in operation from the 1920's to the 1960's. This is one of the mine entrances covered up to keep us tourists out!