Hi Everybody! I've been having a great week this week. I'm in Palm Springs and my favorite part of the day is when I get to go outside to get my hair brushed.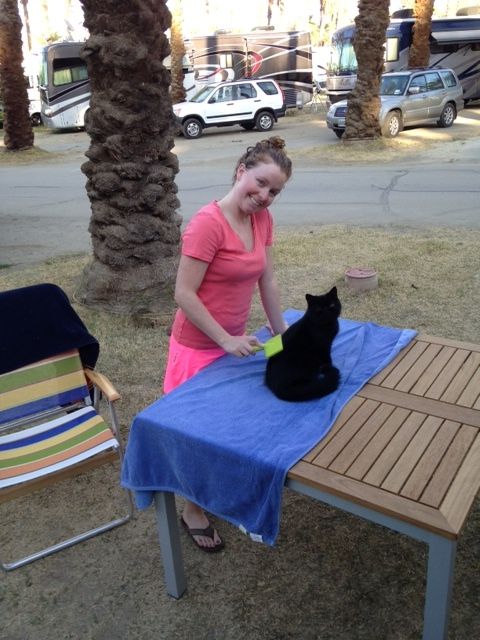 When I'm outside I get to meet people and dogs. Dogs are so weird. They like to bark at me while I sit on the table and I just stare back at them because I don't get why I'm being barked at.
I love the view here, it's very pretty. The weather is also perfect!
So I hope you have a good week, until next time I'll be waiting for my next hair brushing sesh.