Since mid October, Matt and I have been living in Petaluma, CA while Matt worked for Tumbleweed Tiny Home Company in Sonoma, CA.
Now we're back on the road traveling again! Saturday we moved on from our campsite in Petaluma and headed south to Morgan Hill, CA. On our way south we stopped at the Apple headquarters and Facebook Headquarters!
This is Apple!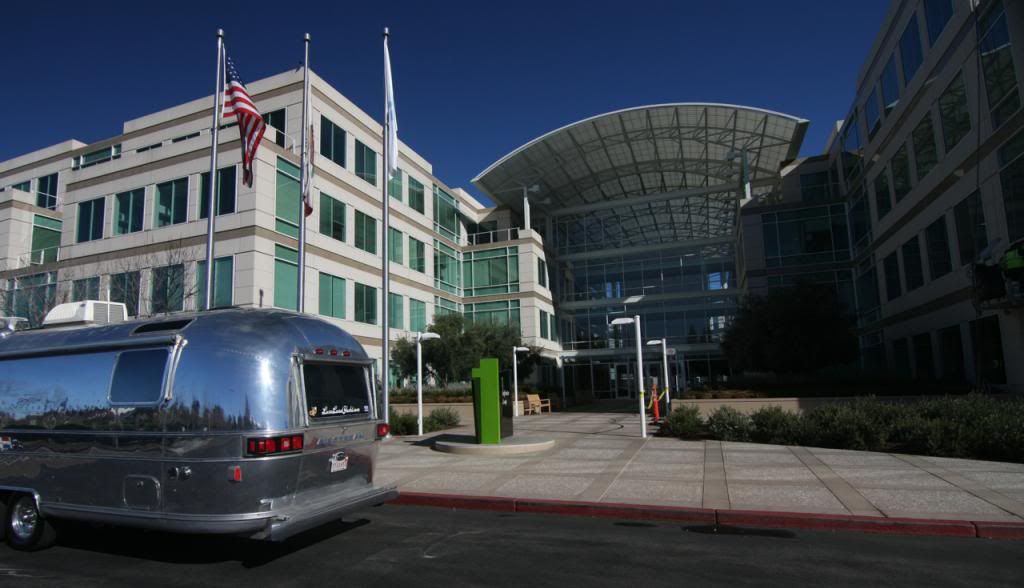 Apple HQ
These are the Facebook Headquarters
In front of the Facebook HQ Sign
Make sure to check our sidebar for an up to date map of where we are now that we're back on the move!