The Luxe Land Yacht has made it to Los Angles! It's crazy to see places in real life that I've seen on TV many times. What surprised me most about LA was the different distinct areas such as Beverly Hills, Hollywood, the beach and the hills. When I was on the beach I felt 100 miles away from Hollywood and when I was in Beverly Hills I felt like I was in a beautiful bubble of sunshine and swankyness.
The weather in LA is amazing. If you're stuck in the cold somewhere and want to get away to awesome weather, then LA would be a good choice in case you didn't already know that.
Here are some photos from our day in Beverly Hills and Hollywood!
Sunny and palm trees, amazing! We also saw Bruce Jenner while in Beverly Hills! I didn't get a photo but he was hanging out drinking a coffee with some other dudes.
Matt with a Bugatti Veyron! LA has the largest concentration of over the top cars I've ever seen. Every car is a luxury brand and Bentley is one of the most popular.
On Rodeo Drive, definitely pretty!
The gardens and landscaping in Beverly Hills was so nice and it's amazing that tropical flowers are able to grow in February!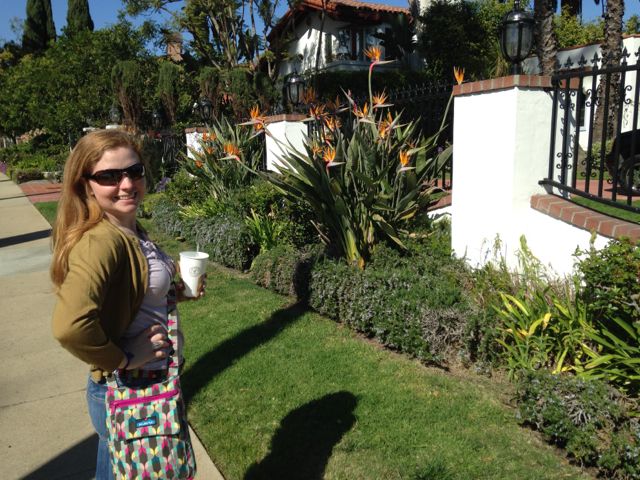 This is me mailing a post card to my brother from one of the cute neighborhood mailboxes in Beverly Hills.
After Beverly Hills we headed to Hollywood. Hollywood is interesting. It's kind of gross but something I wanted to see. Here is Grauman's Chinese Theater (now called the TCL Chinese Theater). We couldn't see the walk of fame in front of it or get very close because they were cleaning up from a movie premier the night before!
There's the the Hollywood sign!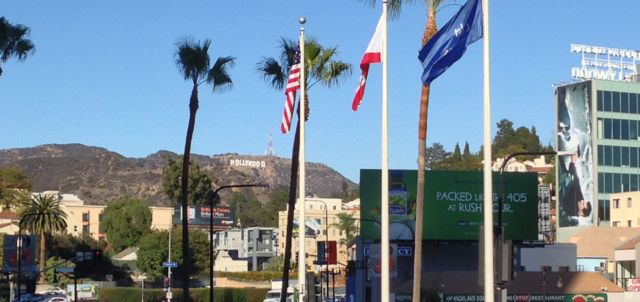 More photos from LA to come later.