The amazing thing about LA is the crazy amount of celebrities that live here! Another crazy thing is, you can google where they live! You can't usually find their address but you can find the coordinates for their house.
My favorite celebrity is Ellen Degeneres so we drove over to where her house is located. You can't really get very close because she lives up on a hill with a private driveway. I considered waiting at the base of her driveway until she drove by but, I'm not a stalker so I didn't do that.
One of Matt's favorite celebs is Ed Begley Jr. He has a great show called
Living With Ed
you should check out if you have any interest in green living.
Ed's house is easy to see! We parked on his street and walked around his block.
Matt in front of Ed's house
We also saw his dog in the front yard!
Our photo of Ed's dog, it looks like it's gotten a haircut!
After a morning of celebrity house hunting we went to Universal City Walk. We enjoyed the excitement of City Walk and even went to a movie there (we saw The Monuments Men- great movie!!).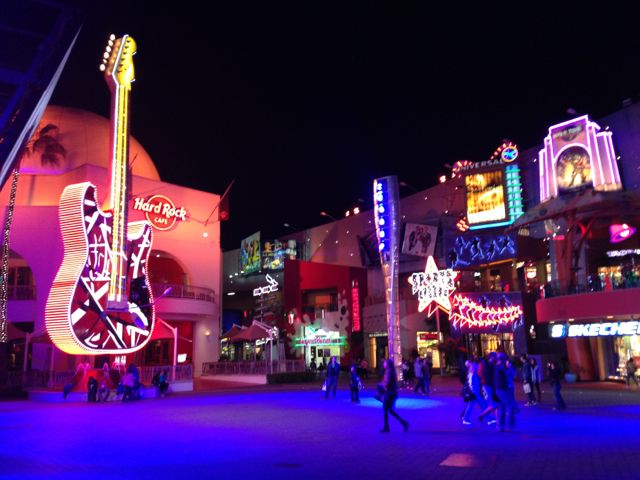 LA was good to us and I'd come back again someday!