Big Sur is on the Central California coast and is breathtaking!
I'd seen photos of Big Sur and always thought it would be awesome to see. Driving down the coast on HWY 1 would have allowed us a nice full day of beautiful views but we decided to stop at a National Forest Campground to take in the beauty of this place for two days. This is the kind of campground I'd daydream about staying in when we were thinking about becoming full time RVers.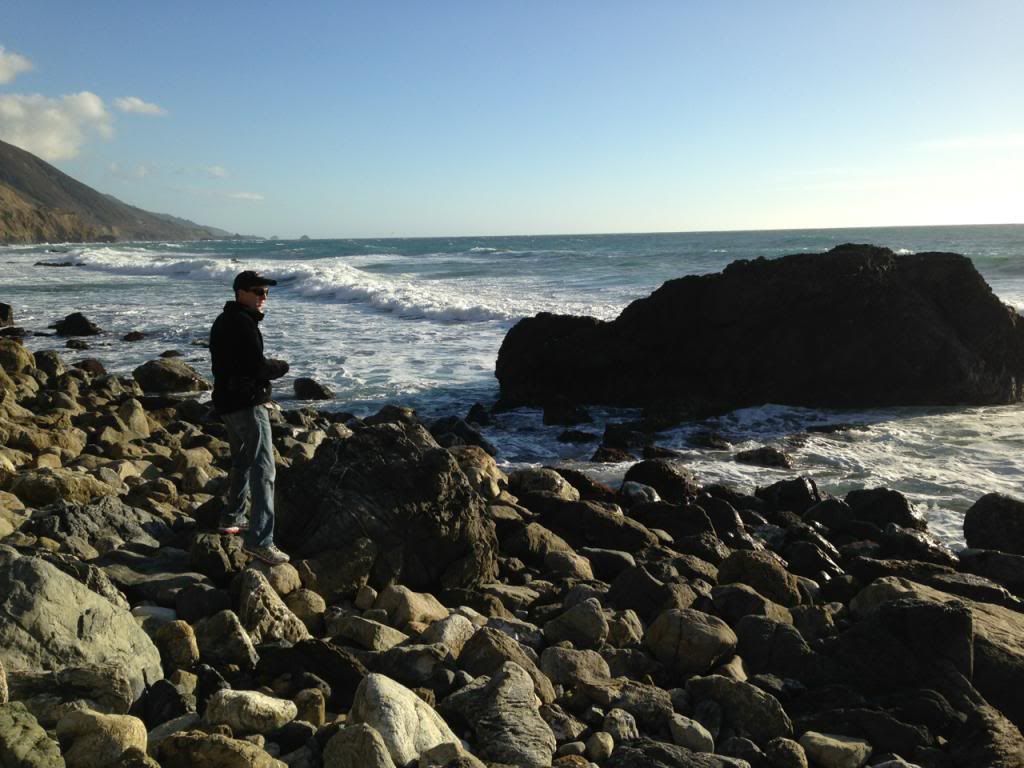 We stayed at the Kirk Creek Campground which is lofted high above the Pacific just off HWY 1. Every campsite has a view of the ocean. The price tag is $25 a night with no hookups and no water available. I'd say a spot with this view is worth $25 a night for sure.

An added bonus to spending two days overlooking the ocean is that we saw Grey Whales migrating! We would notice the water blow from the surface of the ocean then watch that spot for a few seconds and the whale would blow about 2 more times before diving.
While in the campground we pretty much sat outside all day taking in the ocean views and cooked a big dinner on the grill every night.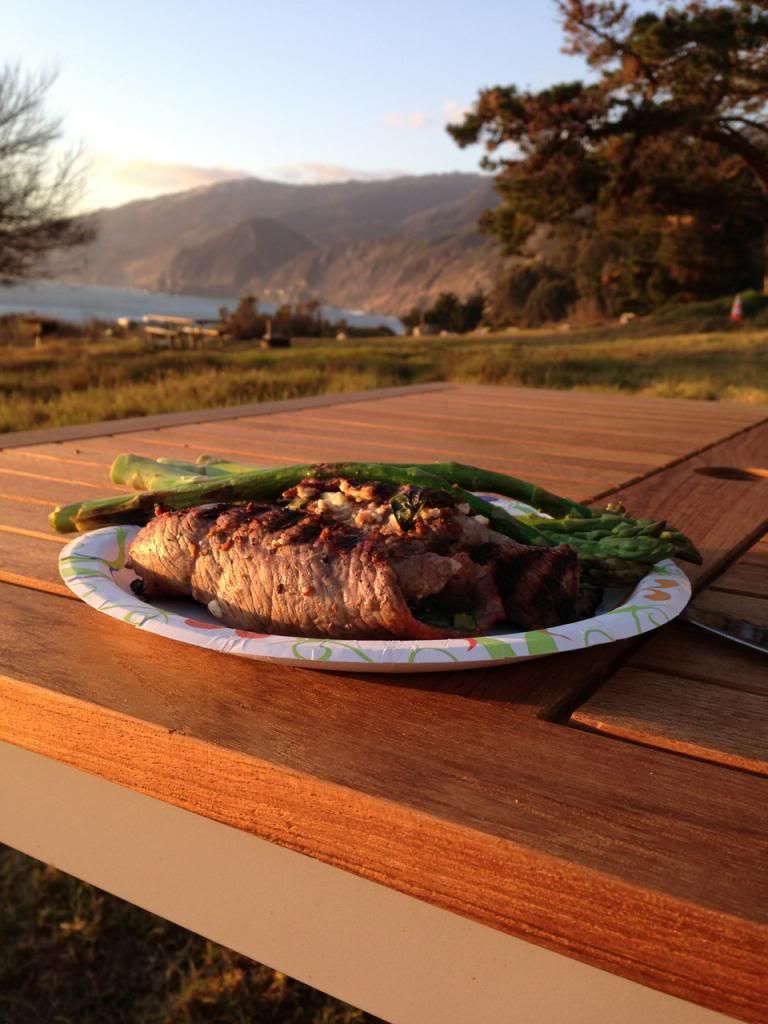 One night we had flank steak rolled up with spinach and cheese inside with asparagus on the side!
At night the stars were bright and beautiful! It was cold outside so we didn't stay outside much at night but it was sure pretty.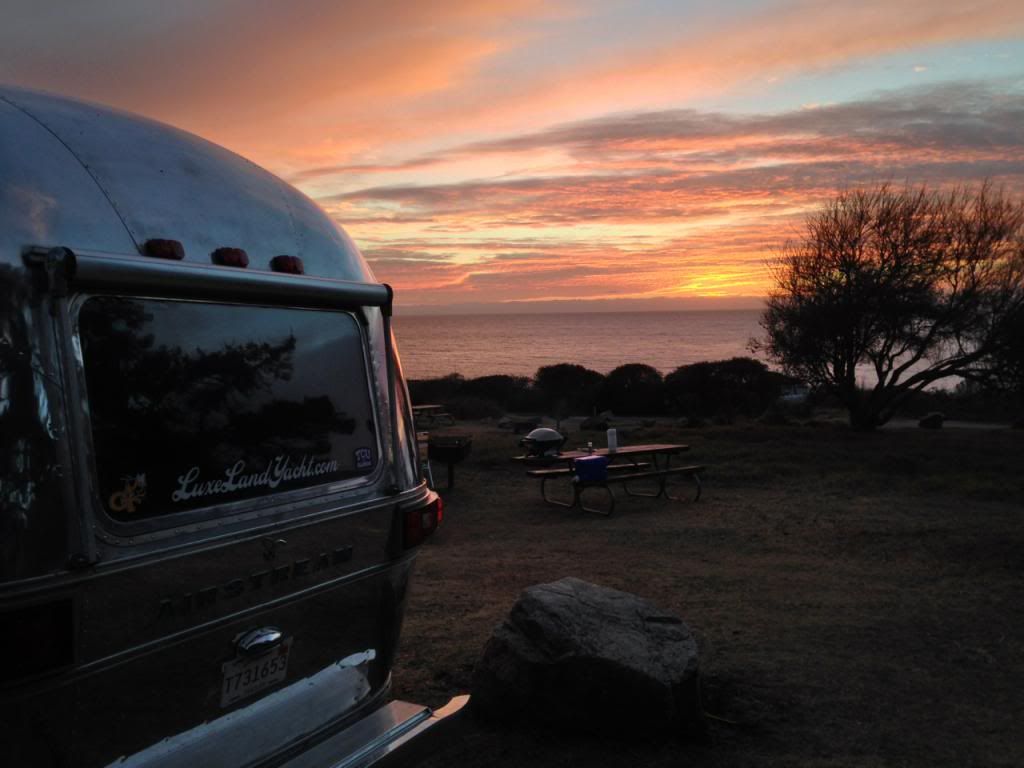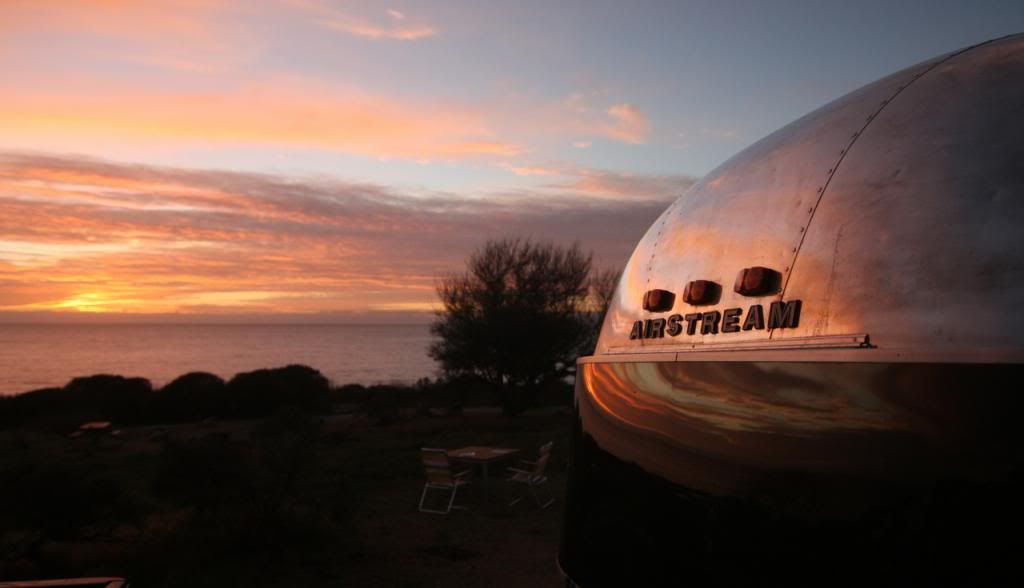 This is an amazing area of the California coastline and a peaceful campground great for enjoying the beauty of the ocean.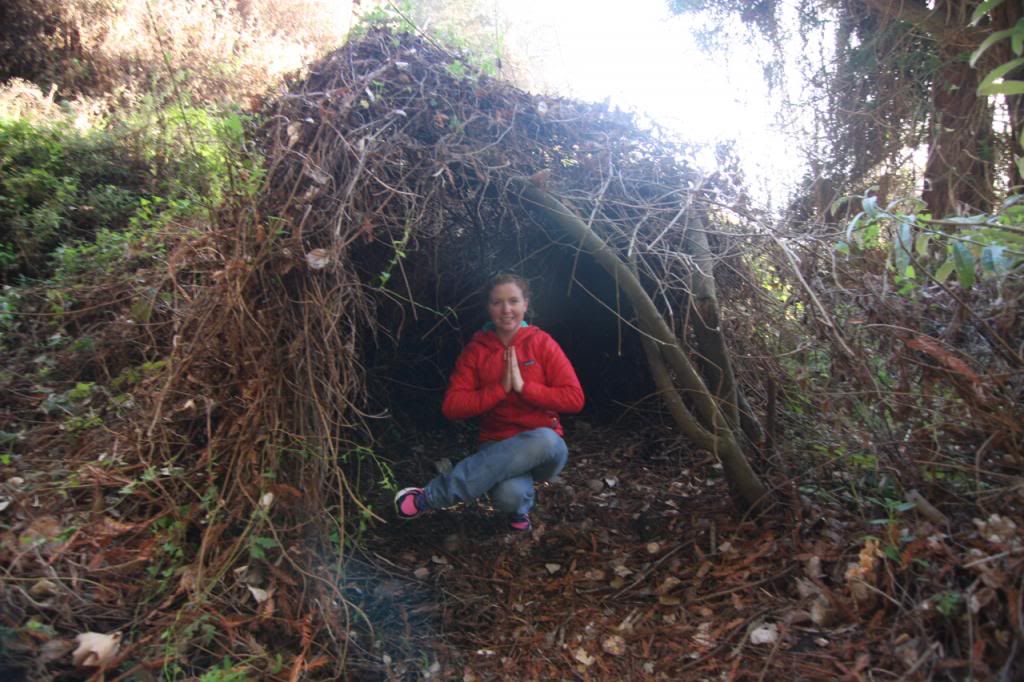 This hollowed out bush was just calling my name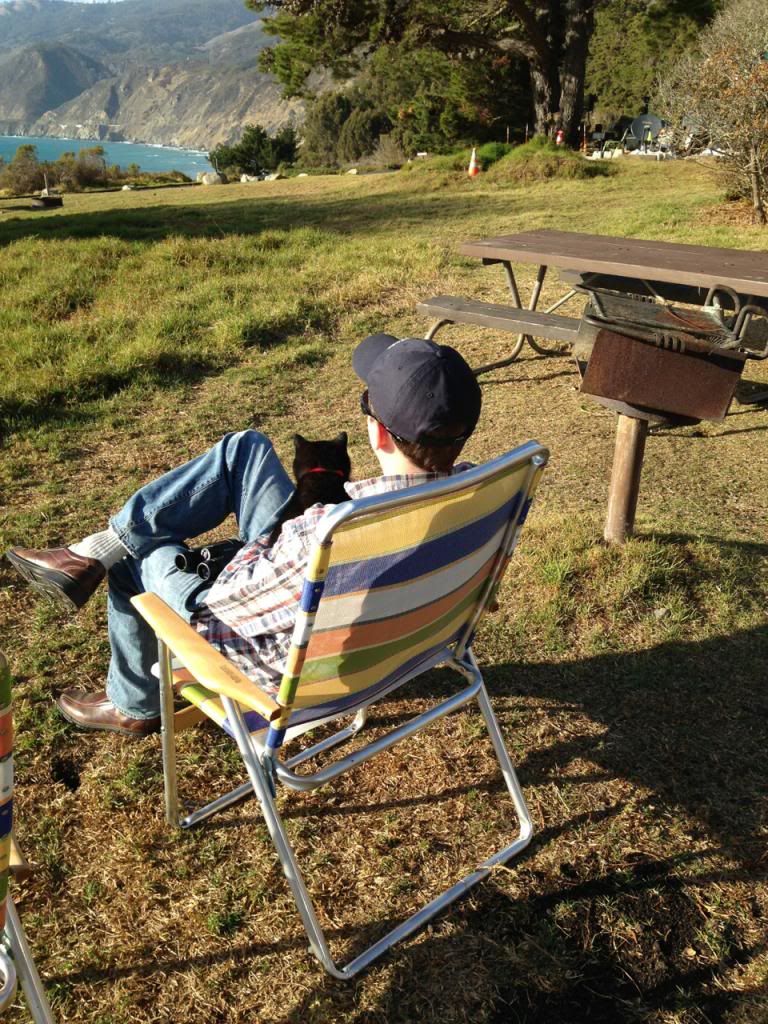 Tahoe enjoyed the ocean views too
Tahoe trying to steal my hat
Our cute little poof ball