This week we got to spend a few days in Santa Barbara California. I can see why people love Southern California so much. It's tropical, the ocean is beautiful, the weather is lovely (mid 60's in February). We are so lucky to get to experience California from top to bottom. Santa Barbara is really where I've noticed a major change from rocky pretty coastline to sand a palm trees! California is getting some much needed rain right now so our time in Santa Barbara was a little cloudy but still pretty!
We got to see some friends from our hometown of Tyler, TX while in town! They actually live in beautiful Santa Barbara, aren't they lucky!?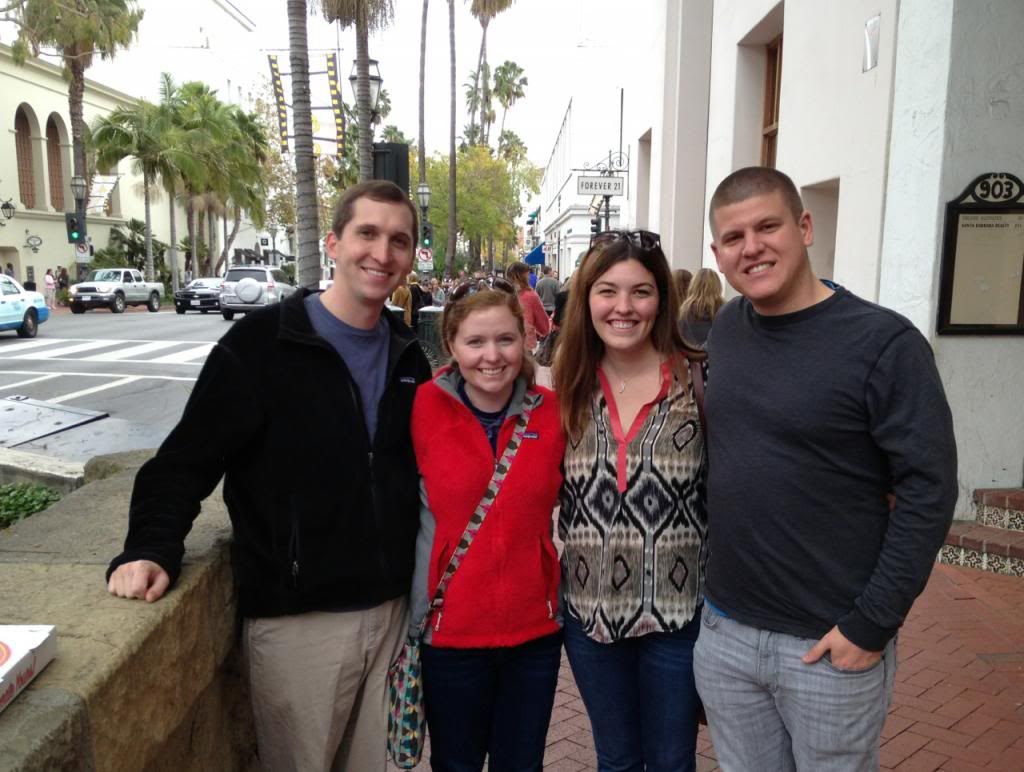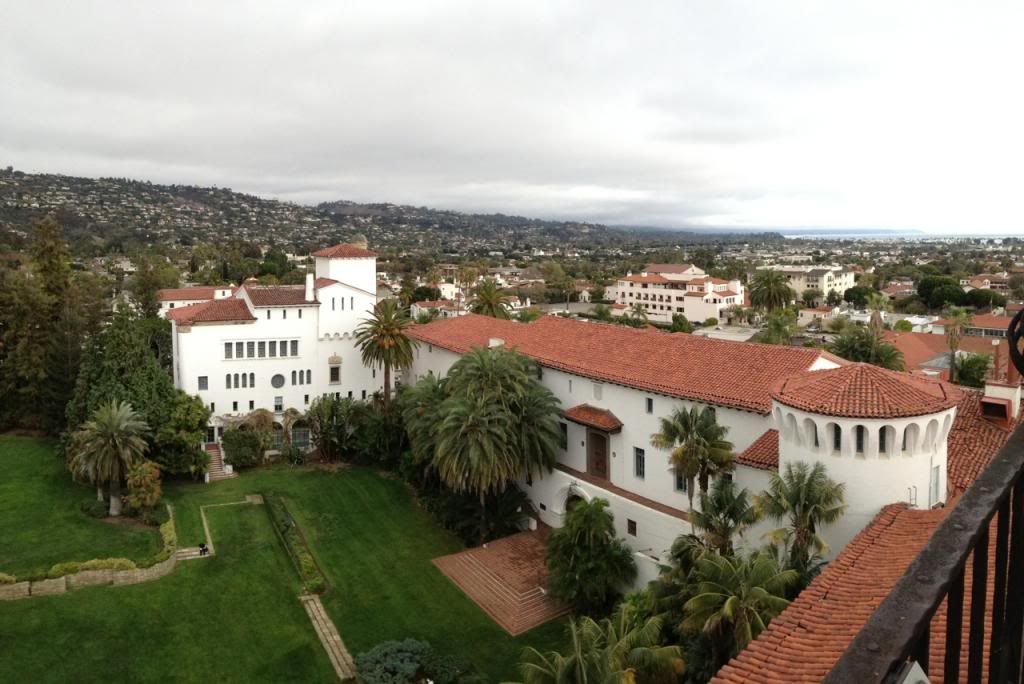 view from the courthouse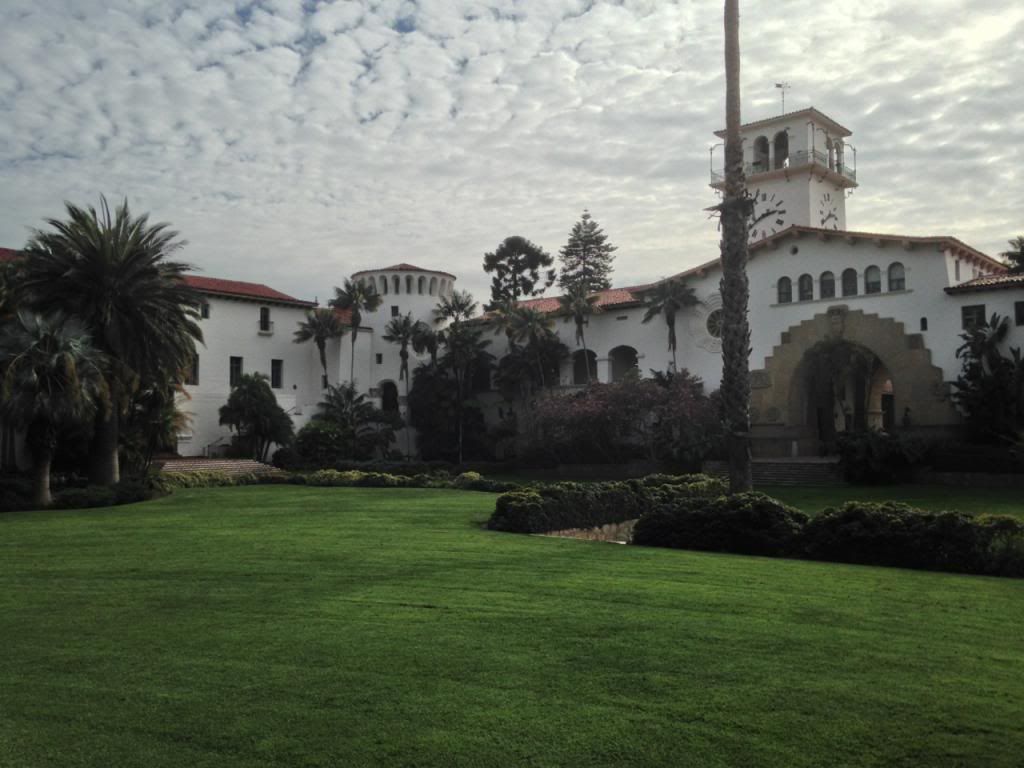 the courthouse, love the Spanish style buildings here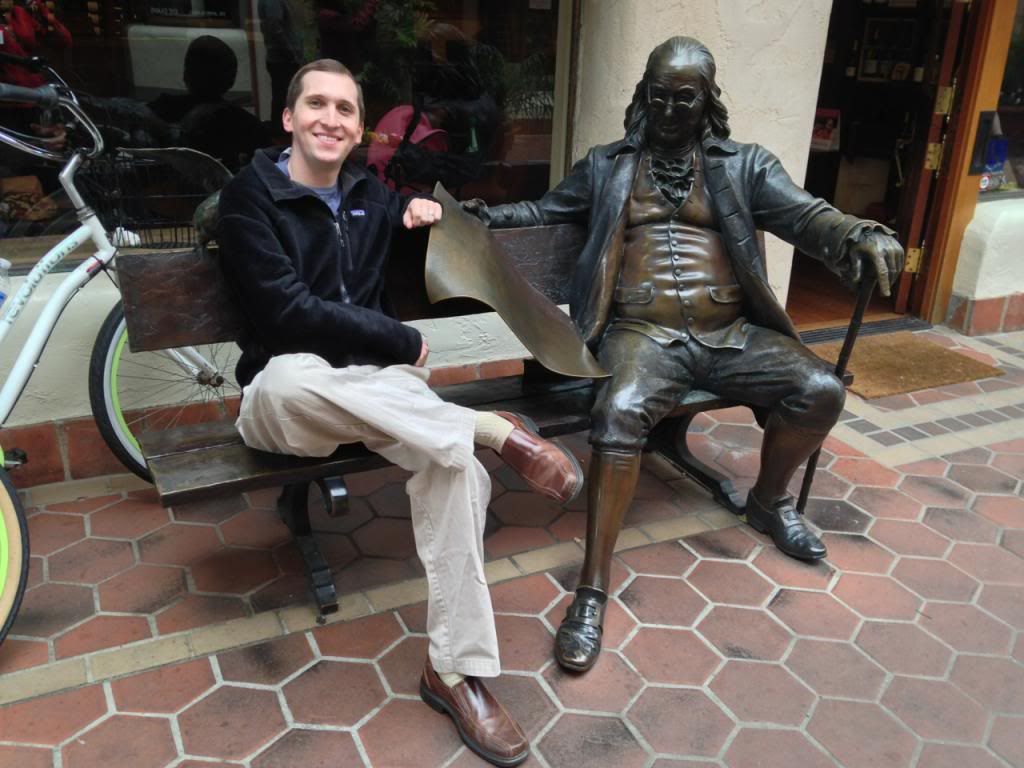 Matt and Ben Franklin
The church inside the old Mission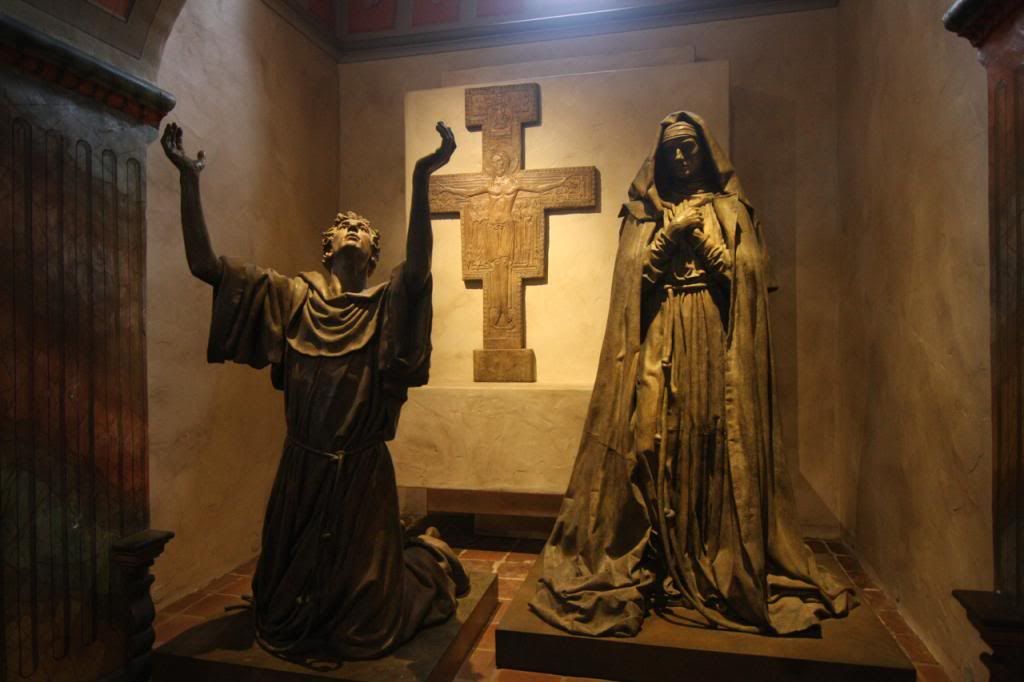 inside the mission
We visited the Santa Barbara Auto Camp, cute right? Notice the bunnies!
Remember it's February, wow!
Cute shops on the main drag