Malibu is a beautiful area with an even more beautiful beach just north of LA. We went for the morning to check out the beach and the amazing homes right on the beach.
Here I am pretending to be a Malibu Beach lifeguard-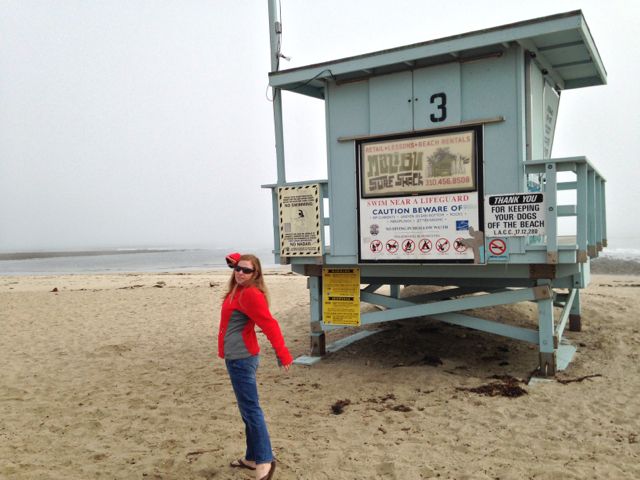 The day was very foggy but look at the houses on the beach! You can't get any closer than that right there.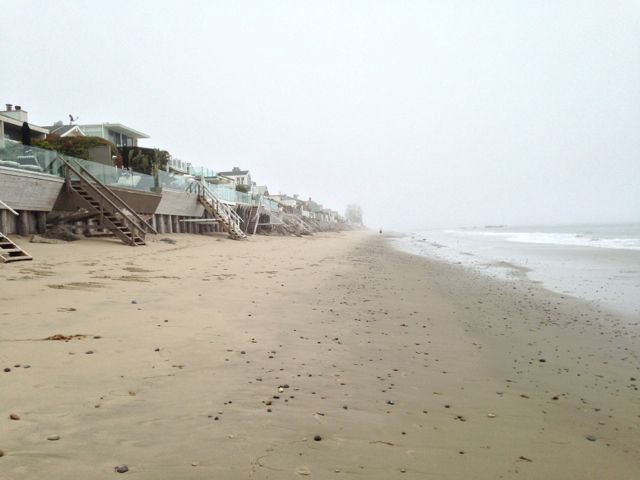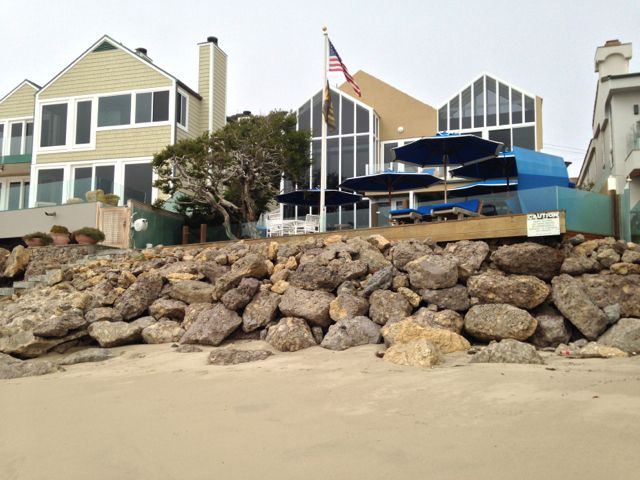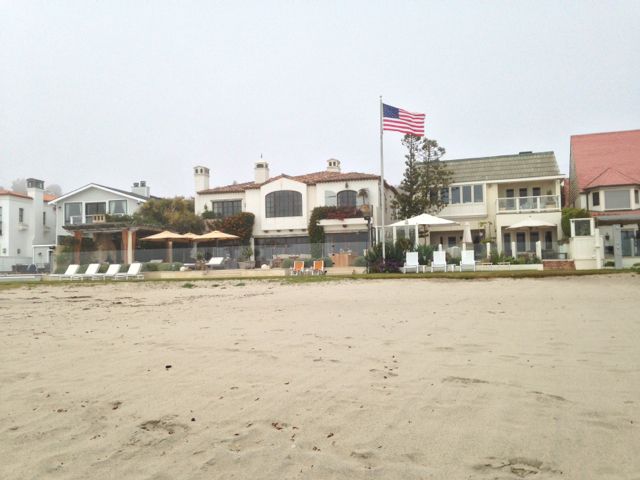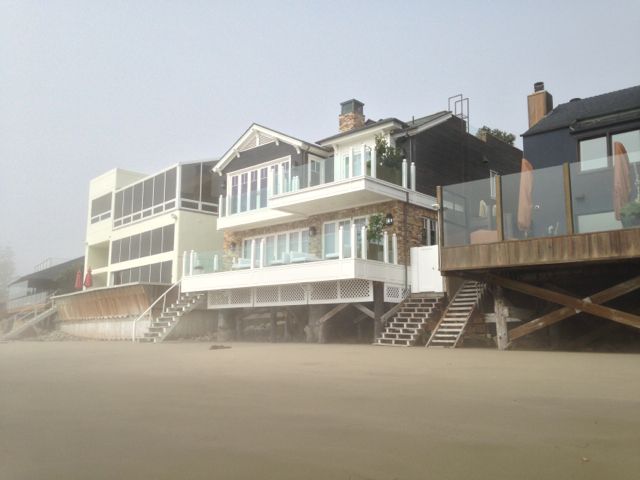 I kept my eyes peeled for celebrities but didn't see any. One more post from LA coming up later this week!