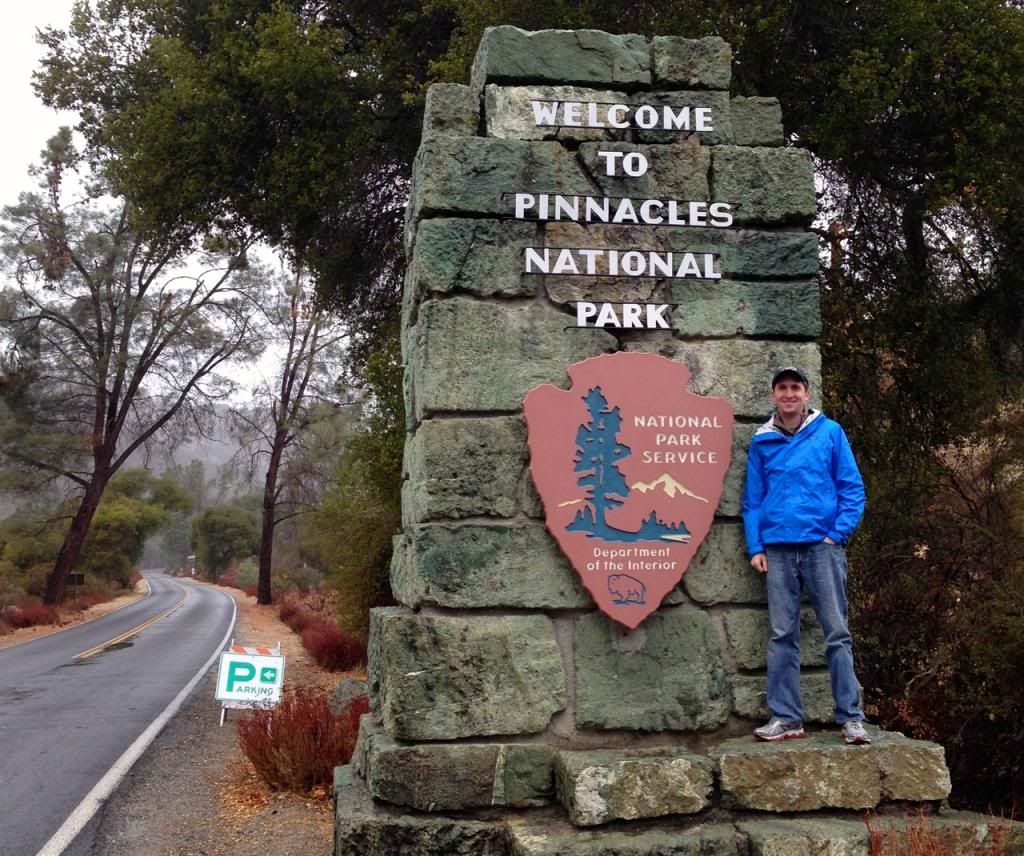 This weekend we went to the newest National Park in the system, Pinnacle National Park! It was upgraded from a National Monument to a National Park in 2013. This park was uniquely beautiful as we've come to expect of all the National Parks.
The scenery was great and as an unexpected bonus there was lots of wildlife! I think this may have had something to do with the rain that day. We say lots of deer, quail, wild hogs and a fox!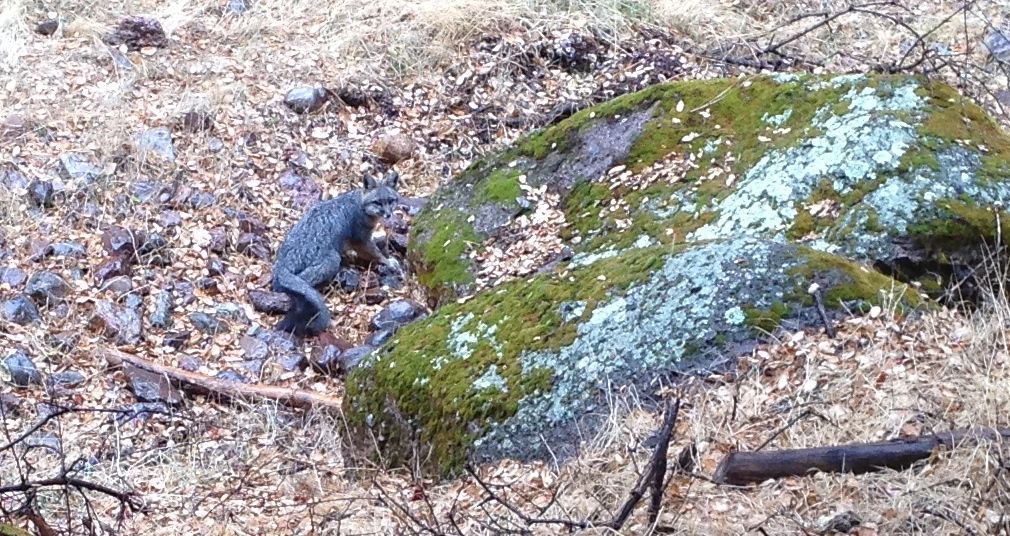 See the fox?

Enjoy our photos from our day in the park-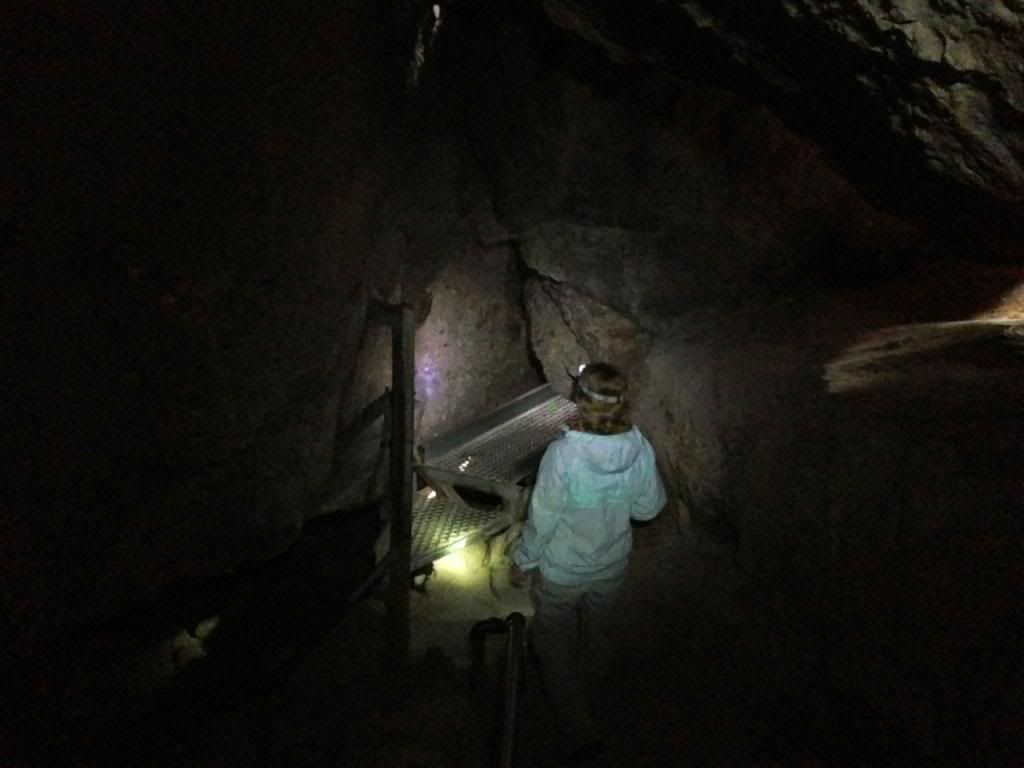 We walked through Bear Gulch Cave, very neat!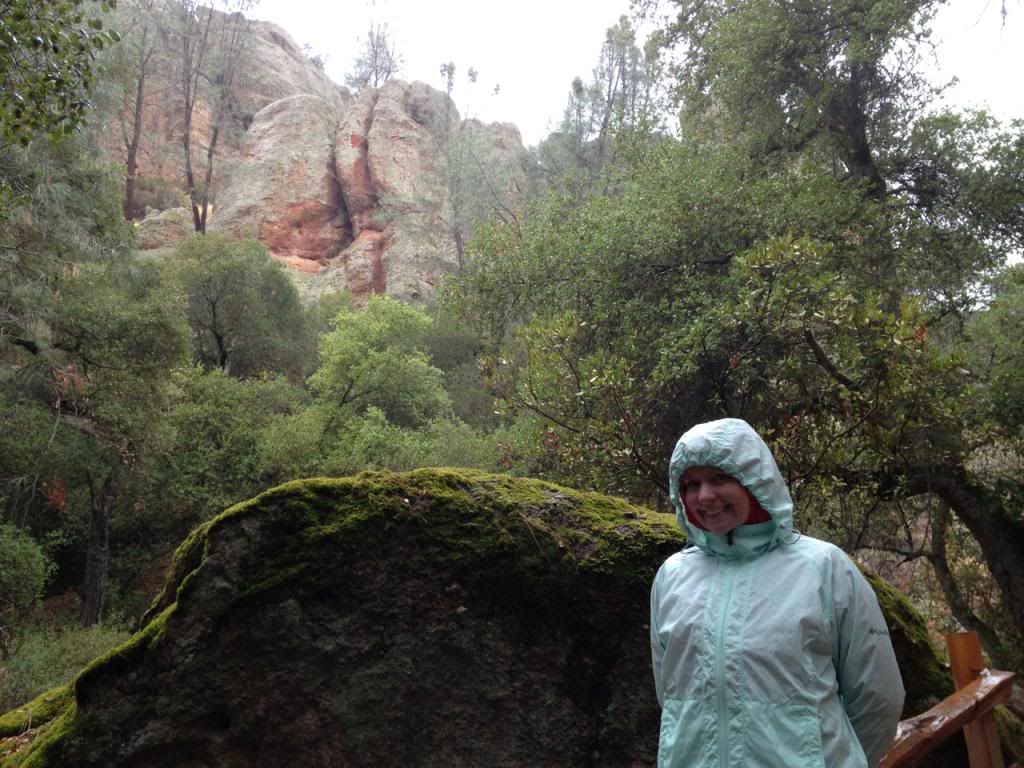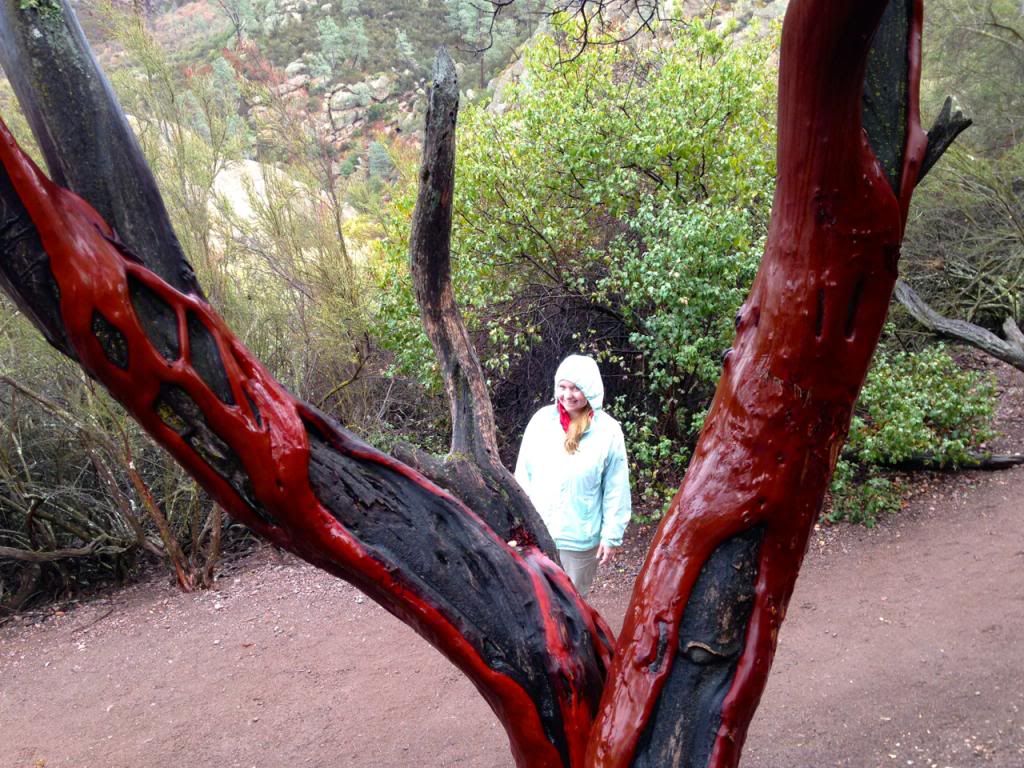 Red trees throughout the park, they were really this color!