Hi and Happy Tuesday!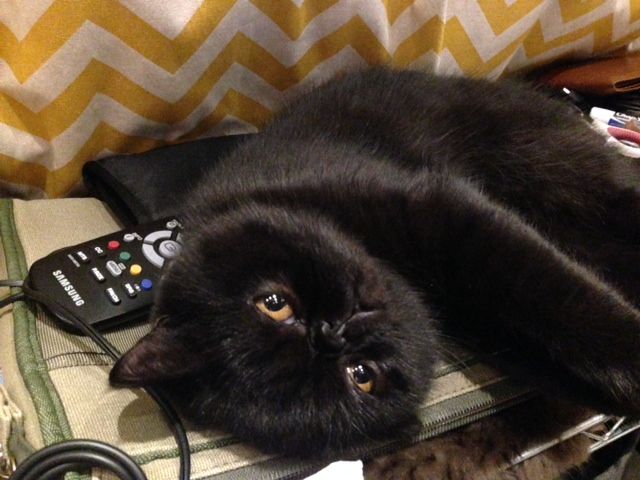 I've been traveling again with Matt and Michelle! We've gone from Petaluma to Morgan Hill and now we're in Big Sur!
Everyday there's something new to look at out the window!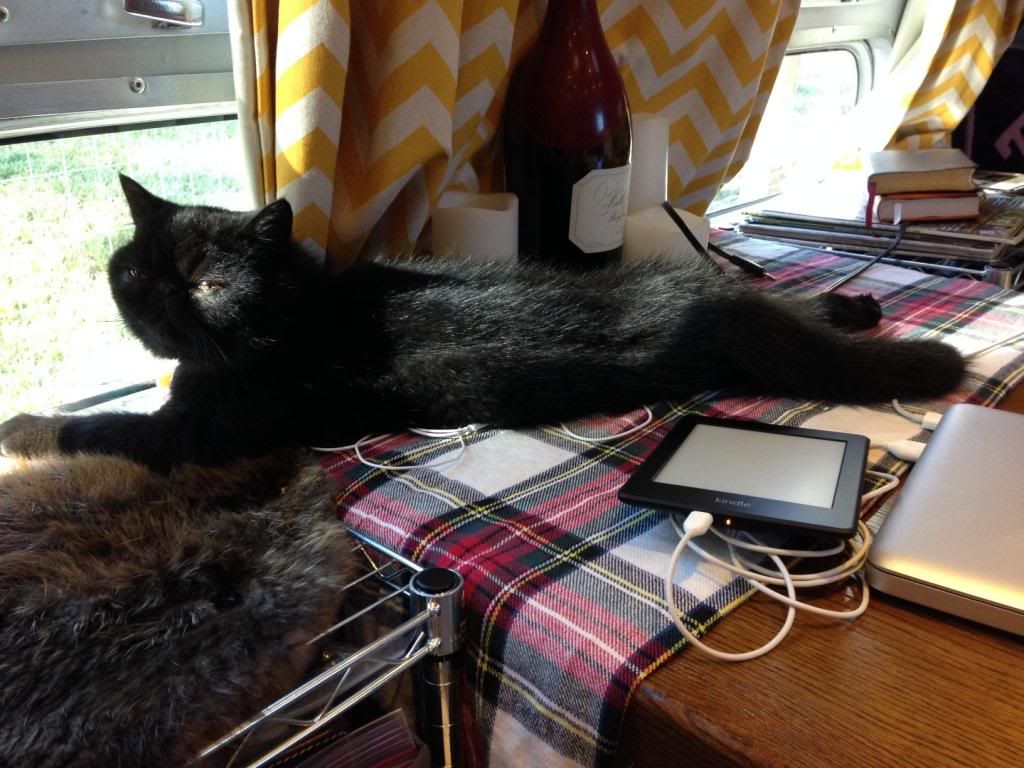 Every night I still like to sleep in Michelle's lap.
Here's Michelle clipping my nails! I don't know why she thinks this is necessary but I let her do it anyway.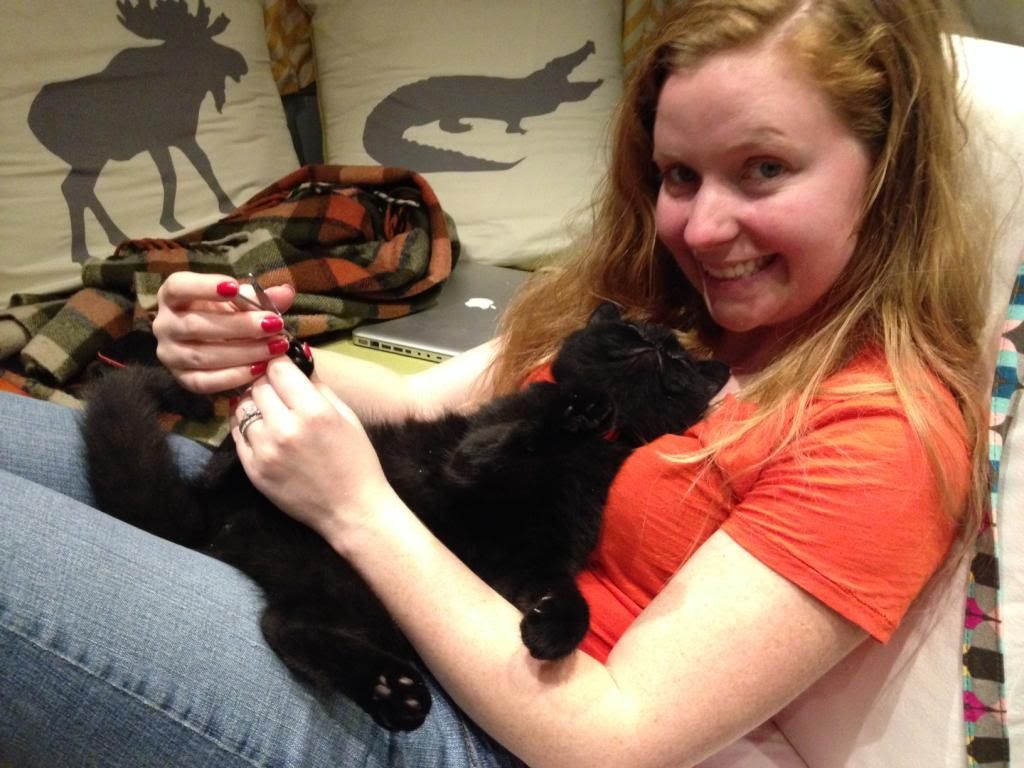 Have a great week! See you next time!