Have you ever heard of the bushman in San Francisco? Walking along Fisherman's Wharf is where we encountered him. If you visit San Francisco be aware so you don't end up like these folks! He sits behind some branches and scares people just when they get up close to him. This simple method creates quality entertainment for those that know he's there. (He totally scared me and then I stood and watched for a good 10 minutes while he scared other people).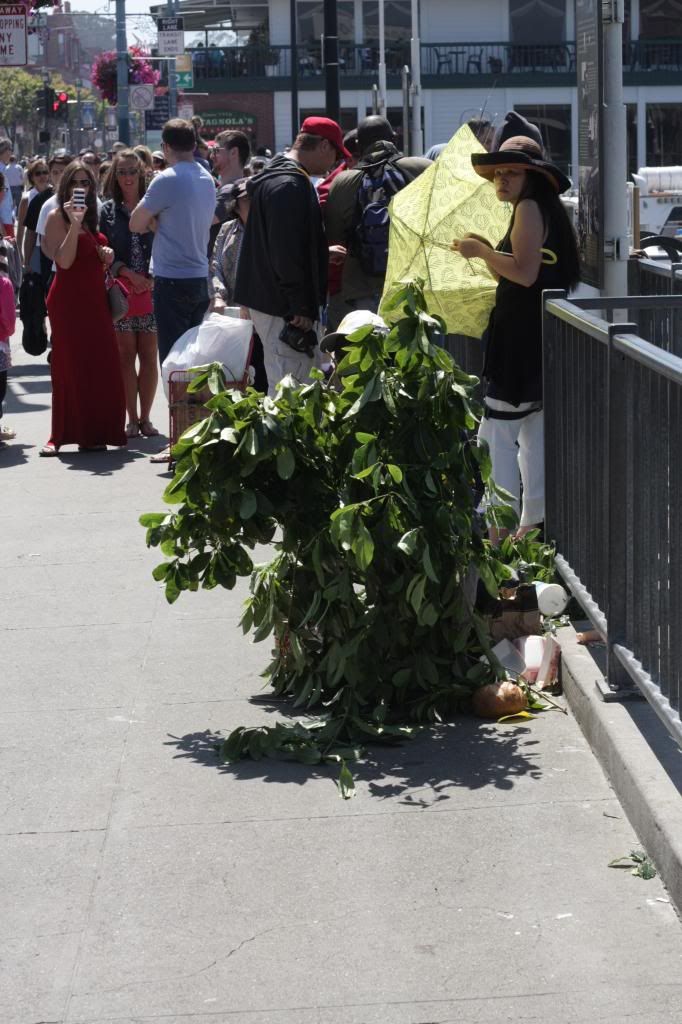 There he his hiding behind his bush.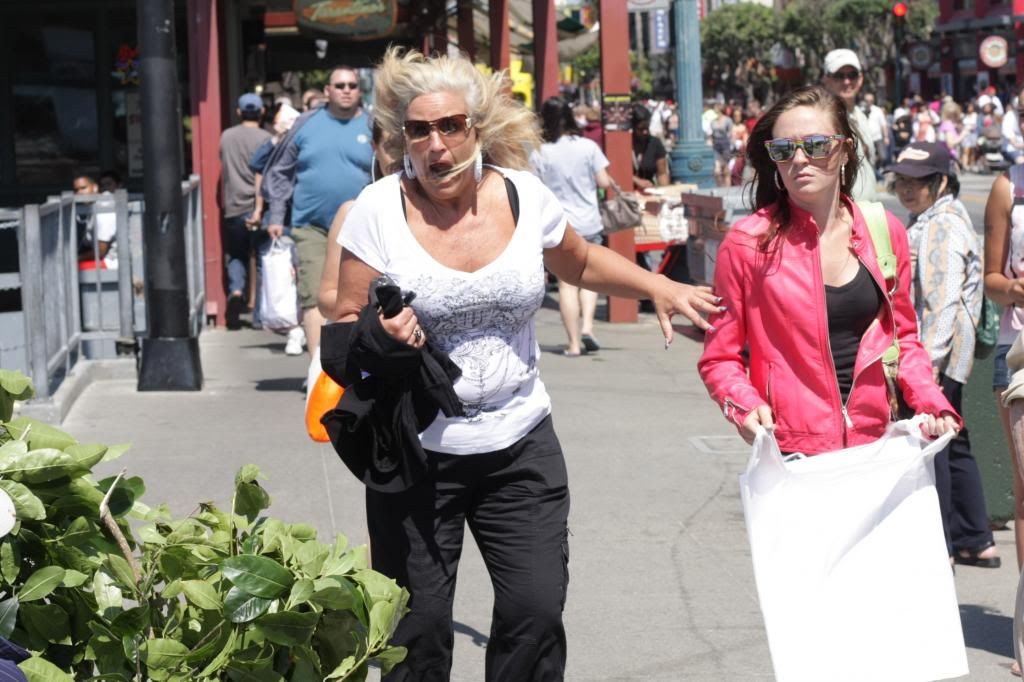 Got her really good!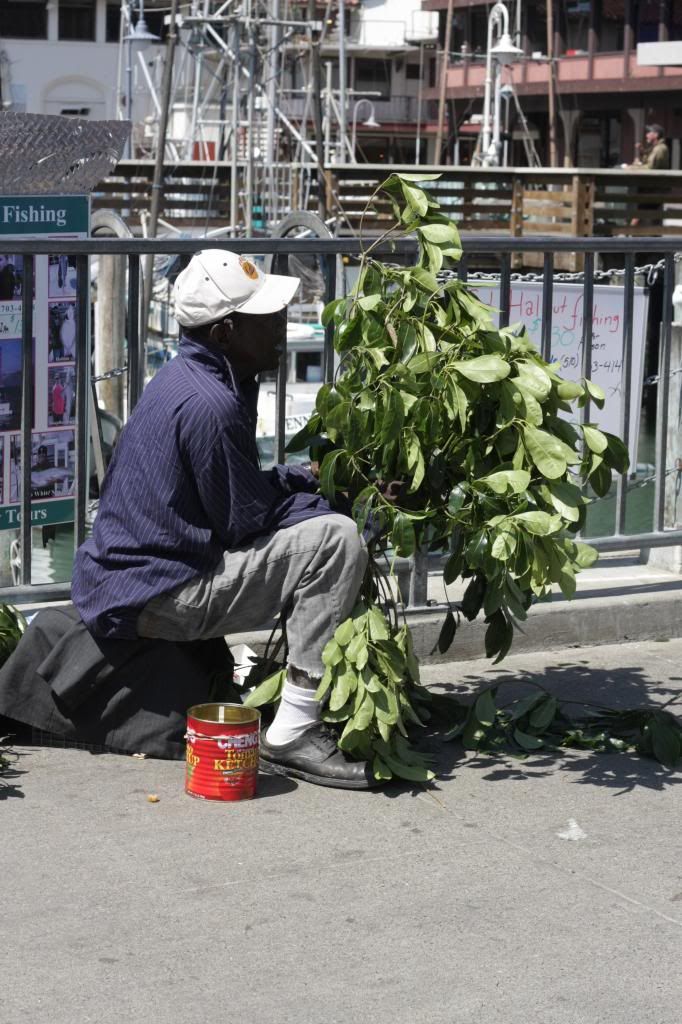 People actually tip him after he scares them!