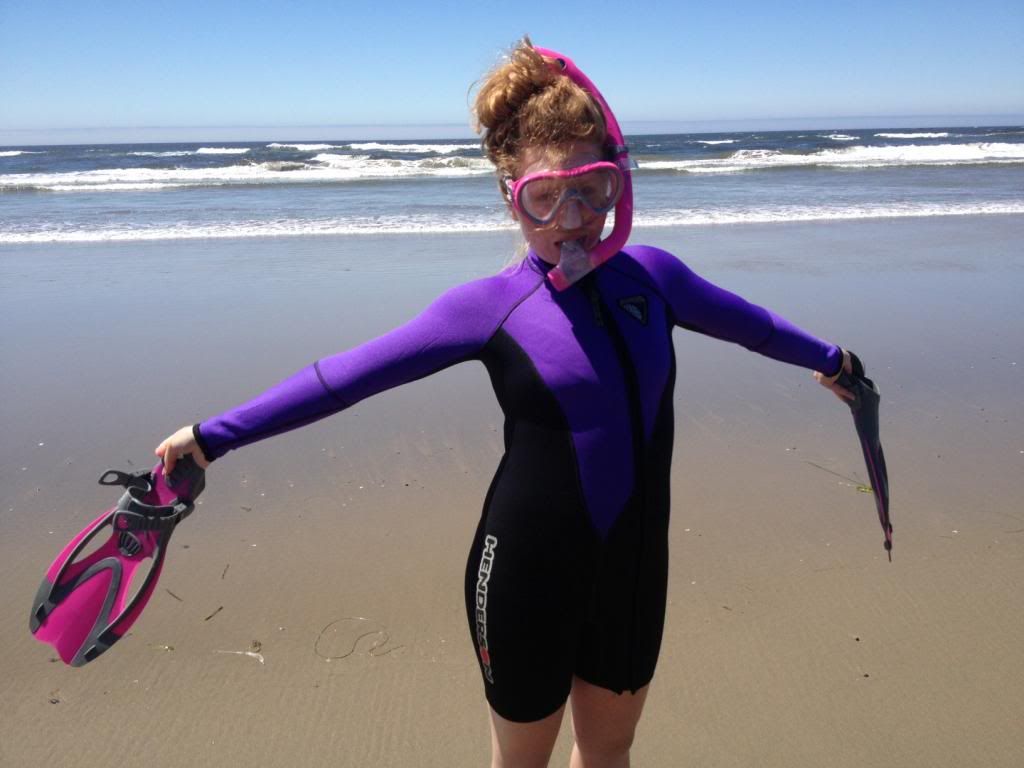 I'm ready to go snorkeling! I lasted about 10 seconds, it was too cold for the effort!
Sunset over the ocean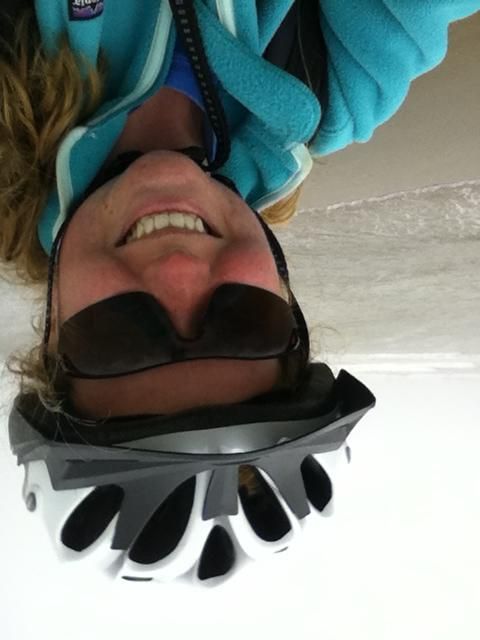 Exploring the beach
We went crabbing again!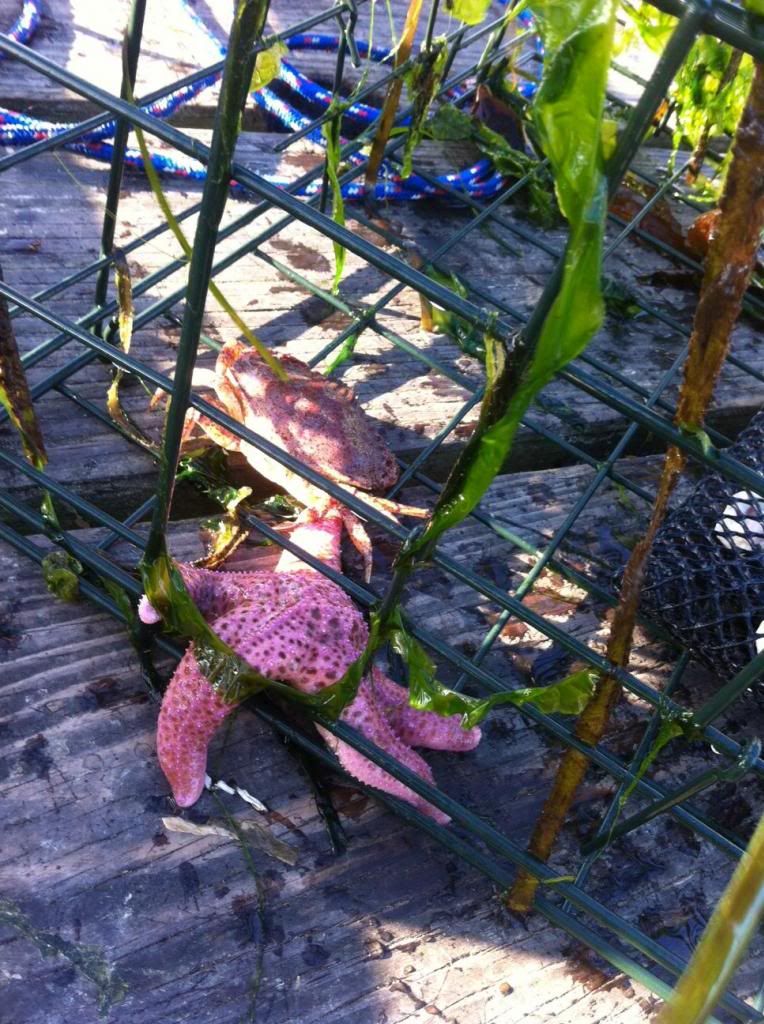 That's a starfish in our crab trap!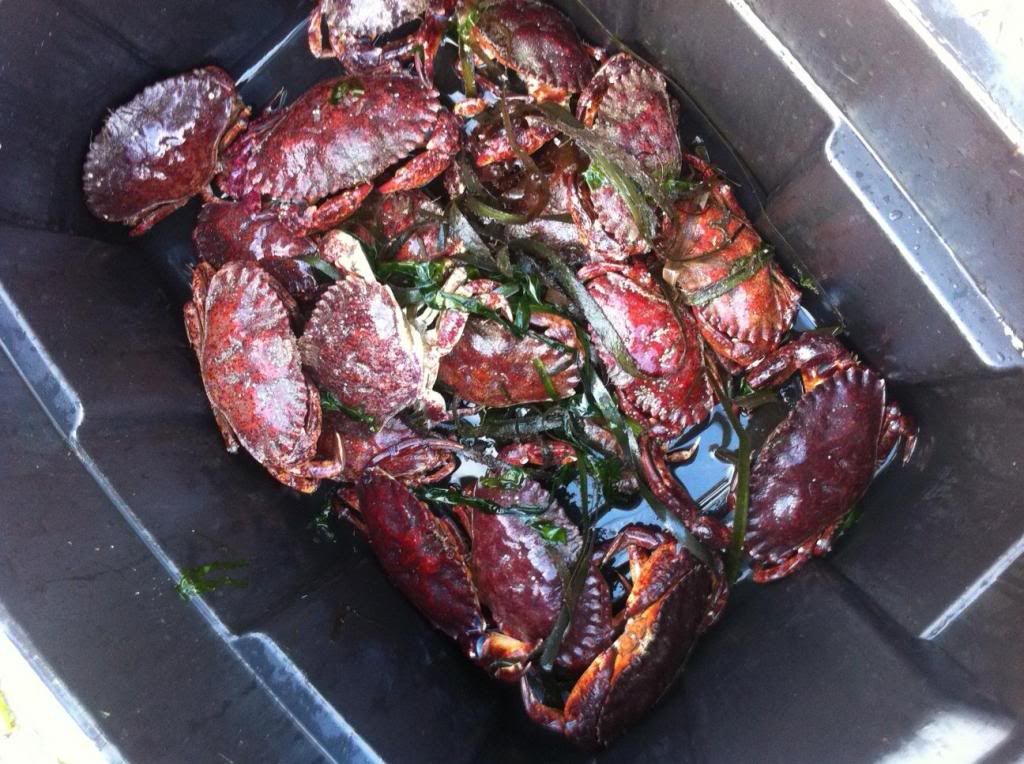 Our haul of red rock crab at the end of the day!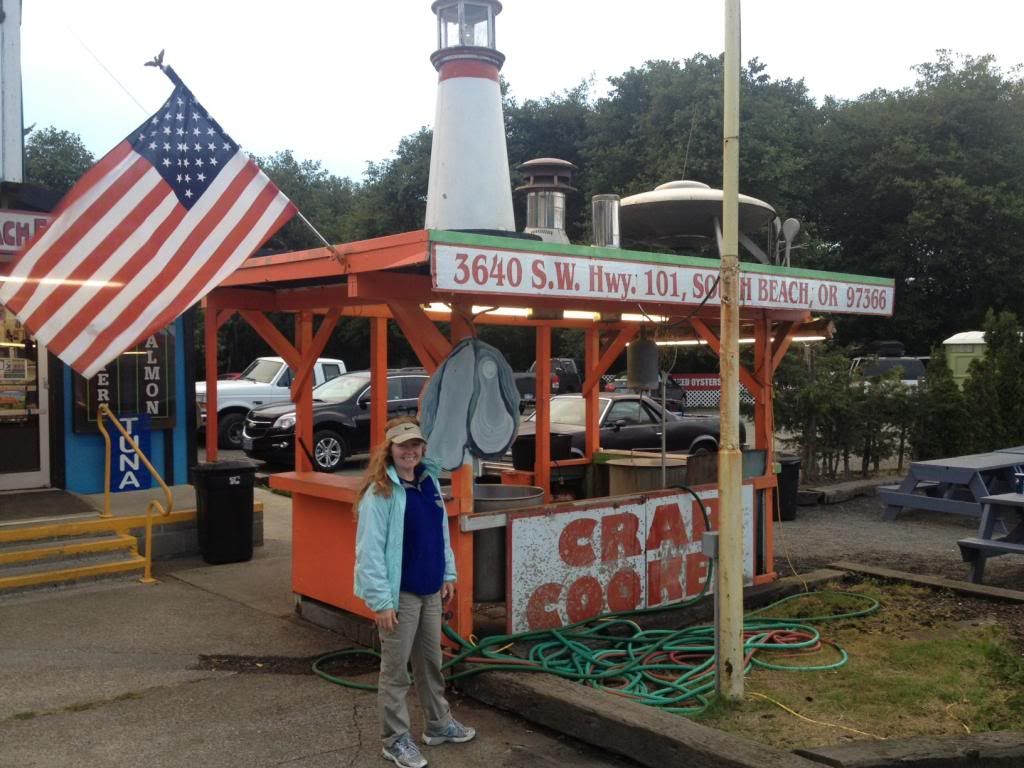 Getting the crabs cooked up!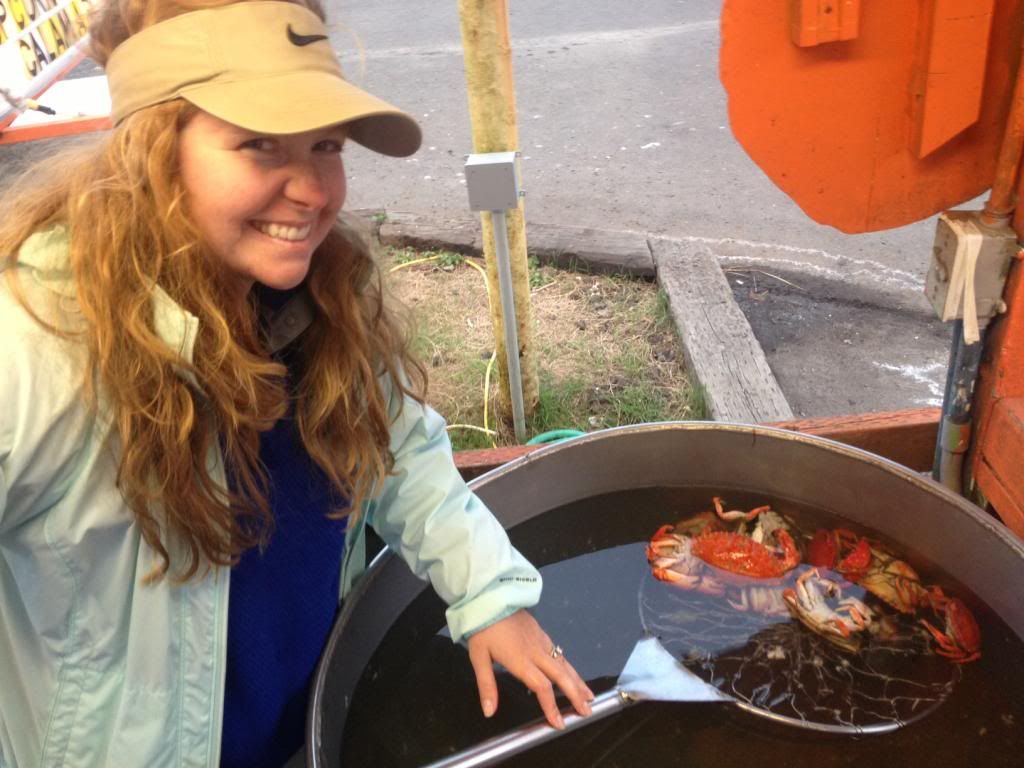 They're ready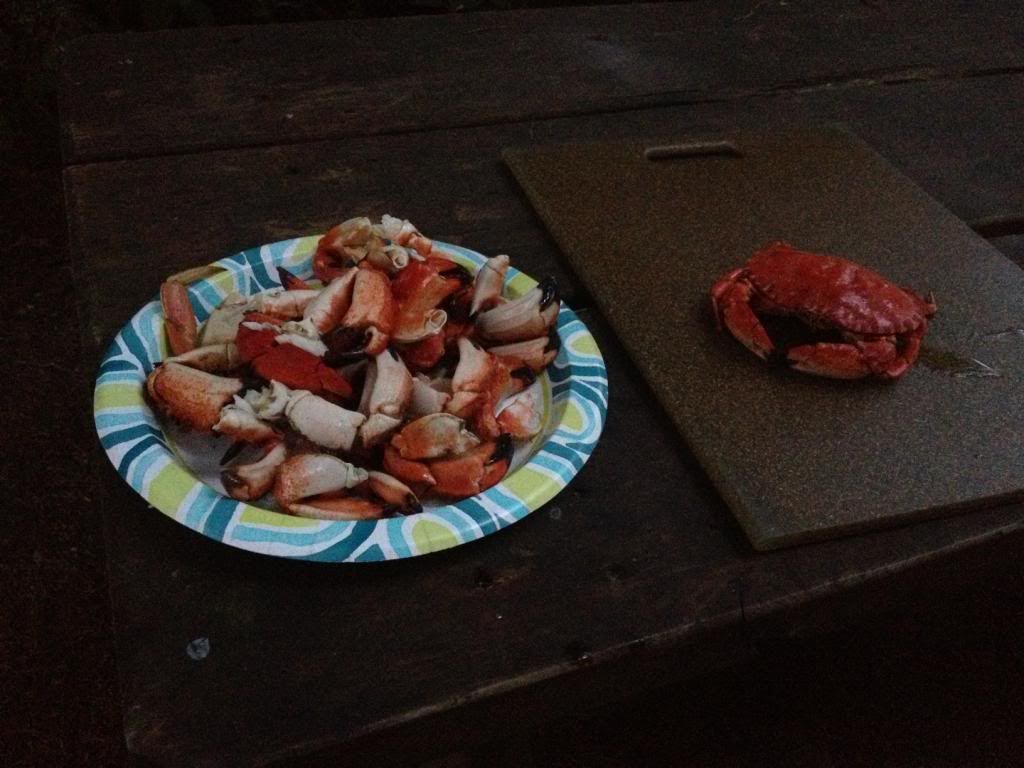 All the crab reduced to their claws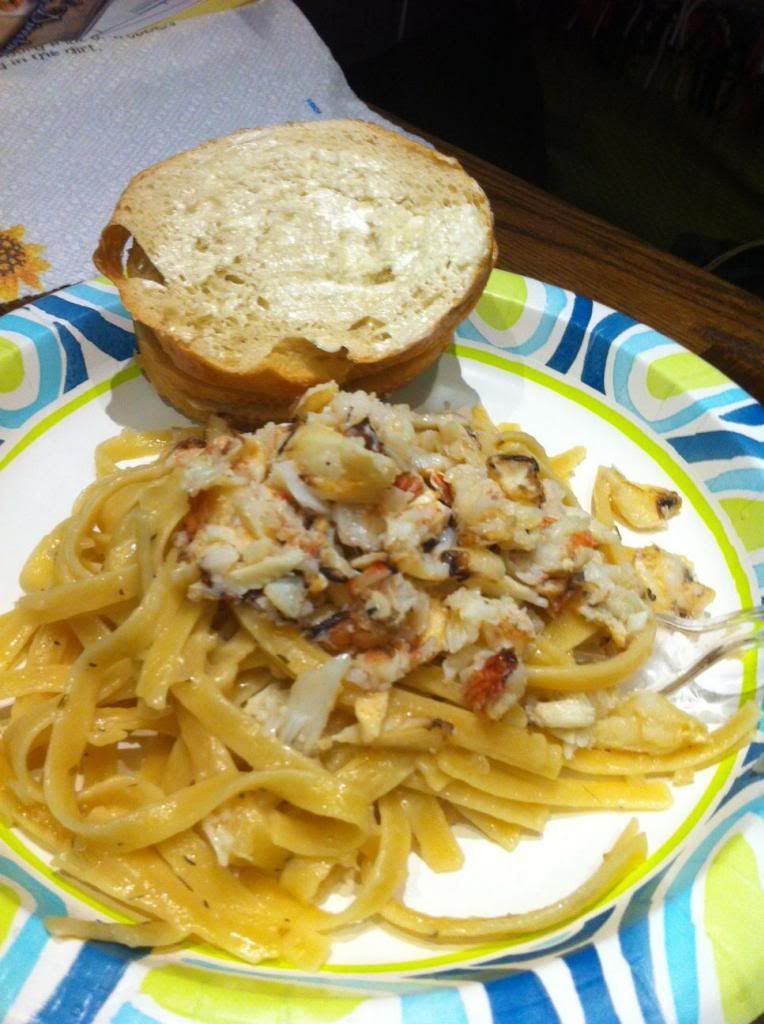 All the crab meat turned into two delicious plates of pasta!
The marina in Newport