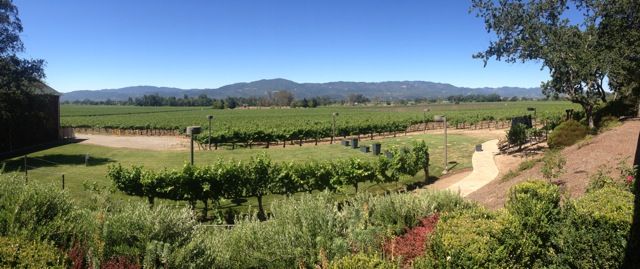 Grapes for miles!
We're currently in Sonoma enjoying all that this beautiful, sunny area has to offer! We're camping at the Sonoma County Fairgrounds and have driven all through Sonoma Valley and Napa Valley.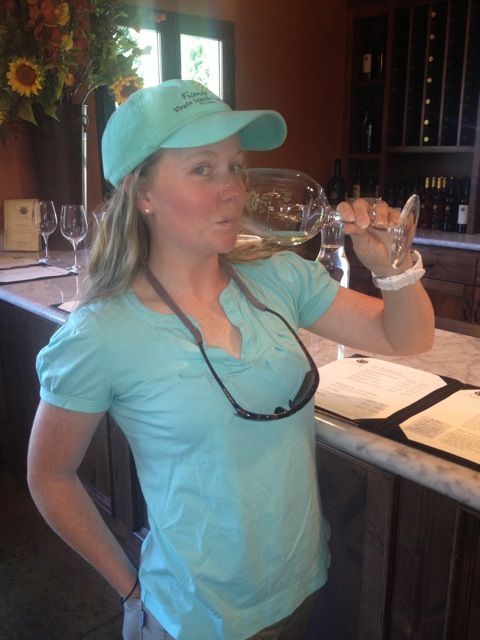 Our first tasting!
Now, if you know us, you know we are thrifty. Exploring wine country may sound like an expensive endeavor but, we are having a great time thanks to our
Sonoma Passport
which allows us to enjoy free tastings at lots of wineries around the area!
Wow grapes!
The Sonoma Passport is great for us because we didn't have any specific wineries we wanted to go to and really didn't know much about wine before getting here. We knew we wanted to see vineyards, learn how wine is made and we knew we wanted to taste some wine!
The Sonoma Passport is $29.99 on Groupon right now (normally $59) and is good all year (that's right, now we have a reason to come back before 2014)! It offers you lots of free tastings (good for 2 people) at participating wineries and some discounts on bottles. We've been able to do 4 tastings now. A tasting often costs about $10 per person for about 4-6 tastes (about 1/4 of a glass of wine) or more if you try more wine or reserve wine. So if we'd paid for the tastings we've done we would be at $80 so the passport is really worth it if you want to taste more than a few places!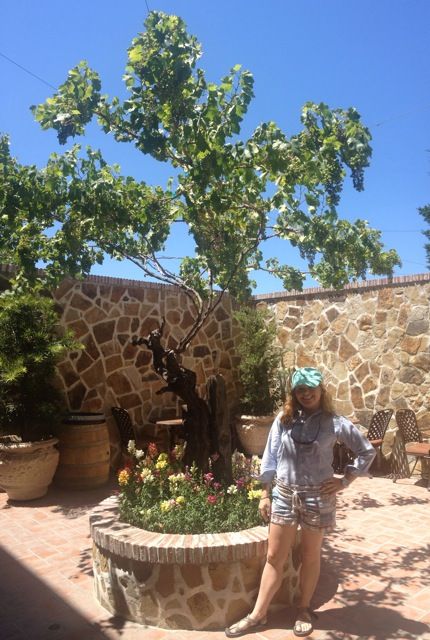 Big grape vine
I also found that Mumm Napa (sparkling wine! aka champagne) has a complimentary tour of their winery at 10 am. We really enjoyed this tour and I have a huge appreciation for how champagne is made now (I also now know it's not allowed to be called champagne unless the grapes are grown in Champagne France).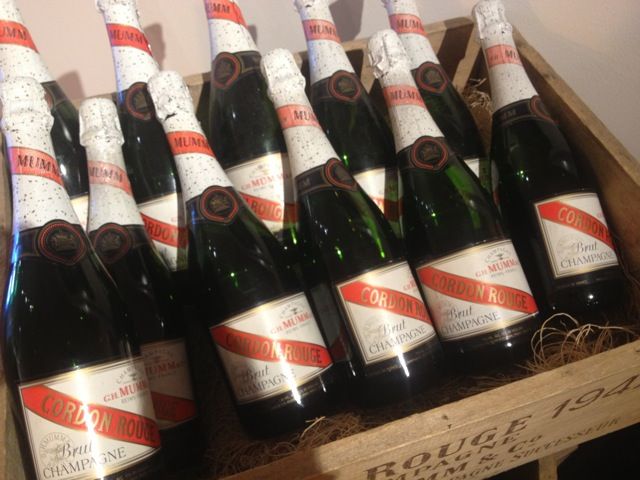 Sparkling wine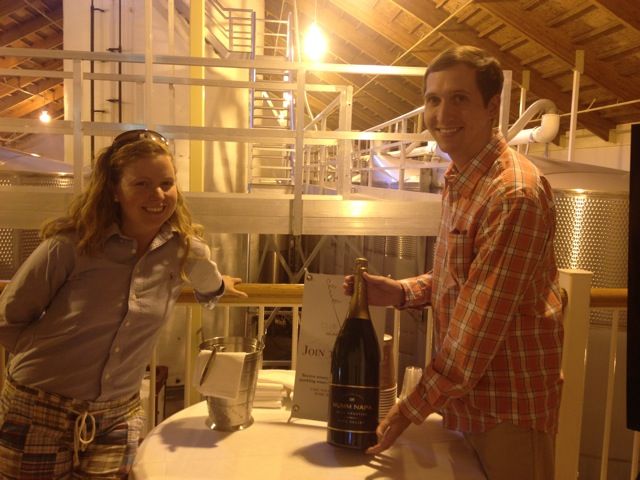 On the Mumm Napa tour
Learning about the different types of grapes from our tour guide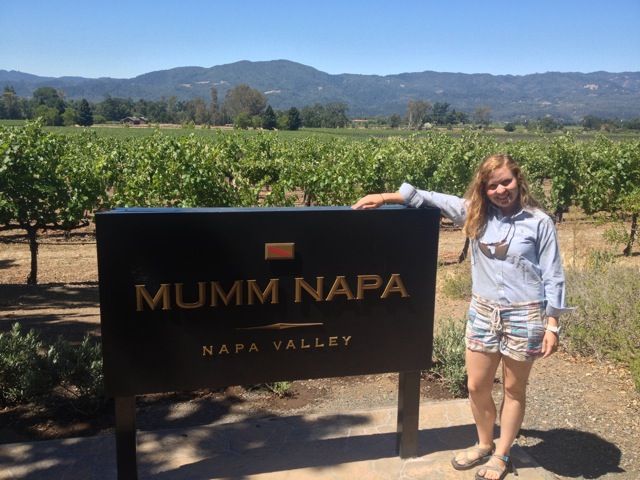 At Mumm Napa
The last way we're doing wine country inexpensively is by bringing our food with us. We brought our lunch and had a picnic in Napa. We also brought a loaf of sour dough bread and cheese to eat between wine tastings! If you're truly here on vacation it would probably be awesome to eat at the many lovely restaurants around here.
This area is a beautiful place to drive around and look at the copious amounts of grapes growing everywhere!!
So pretty!
I think if you like wine you'd love it here! If you like lovely weather and a beautiful sunny place you would also like it here.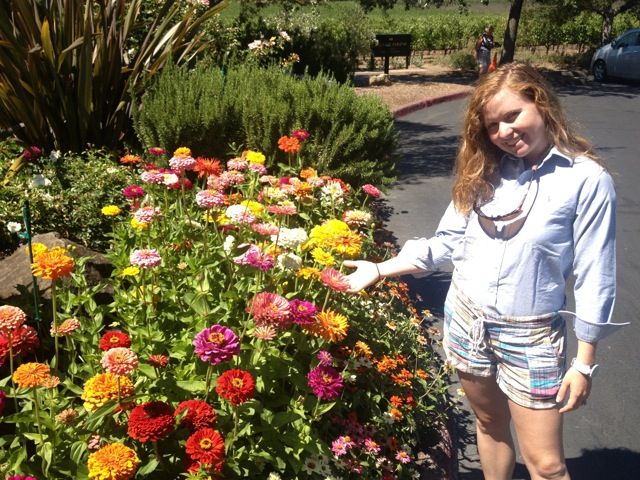 Lovely flowers
I've got a new appreciation for wine and also know much more about it!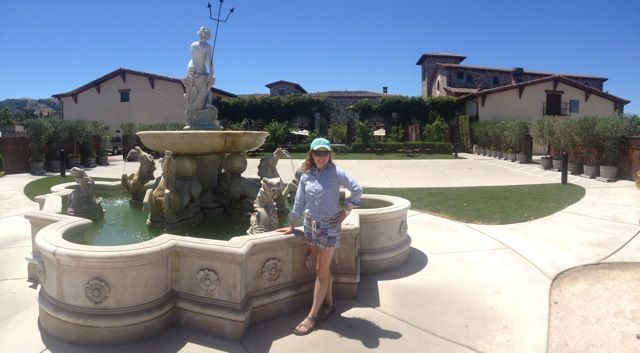 Fancy winery fountain