The FDR museum in Hyde Park, New York was planned by FDR himself before he died so, there is a real sense of the former president still at his Hyde Park Library. The library is also on his family estate which helps get a sense of who FDR was because you can walk through his home that he grew up in and lived in as an adult.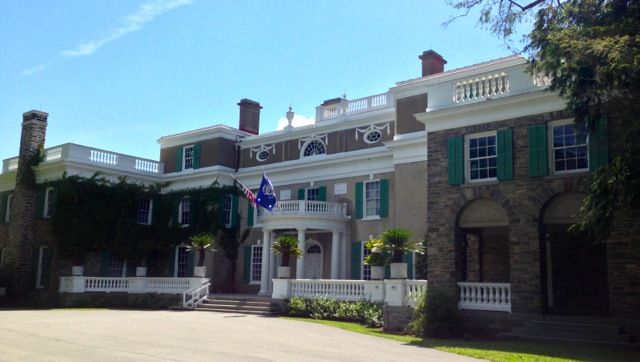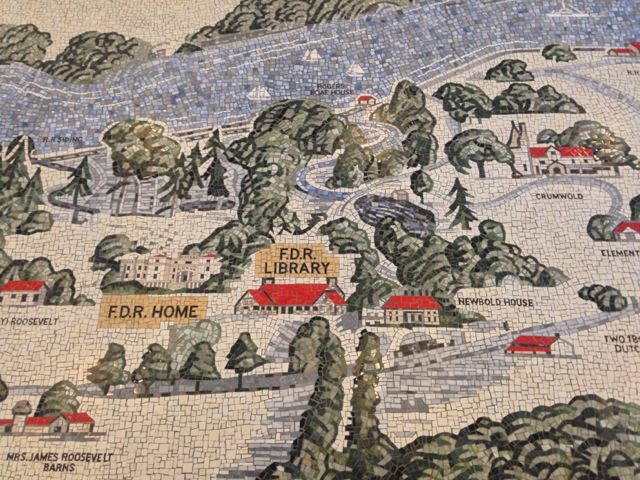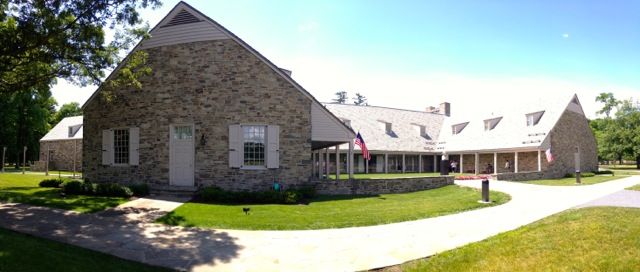 FDR's family owned the land that the library is now on for generations. The home is a beautiful fancy home from the 1800's. FDR grew up in the home and really never moved out, except to live in the White House. He decided to start working on his presidential library before he died and even used a room in the library building for his office.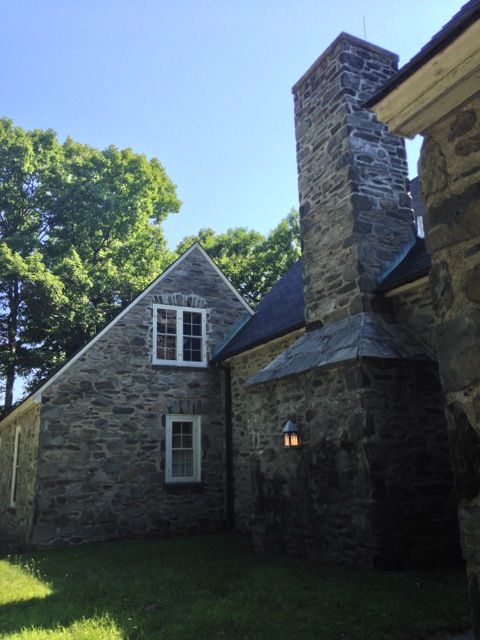 FDR was such an influential president in a formative time for the USA. His library is extremely well done and tells the story of his life and presidency very well.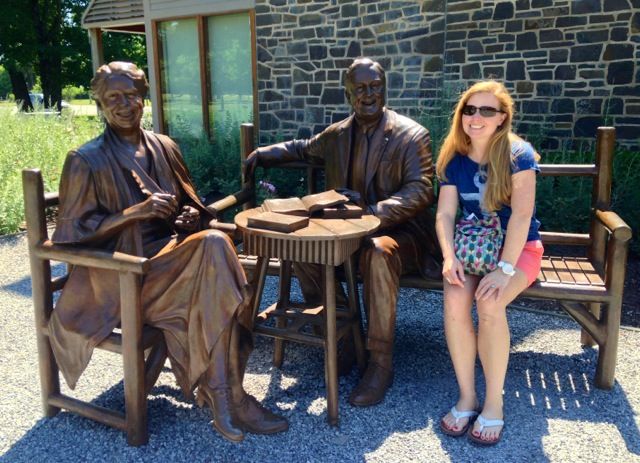 FDR had a lot of acreage in Hyde Park and built a cottage for himself to be his own little retreat from the more formal house. It's called Top Cottage and was even visited by the Queen Mum and the King! The park ranger let us tour the house then we sat on the front porch for an interesting chat about FDR and his time at Top Cottage.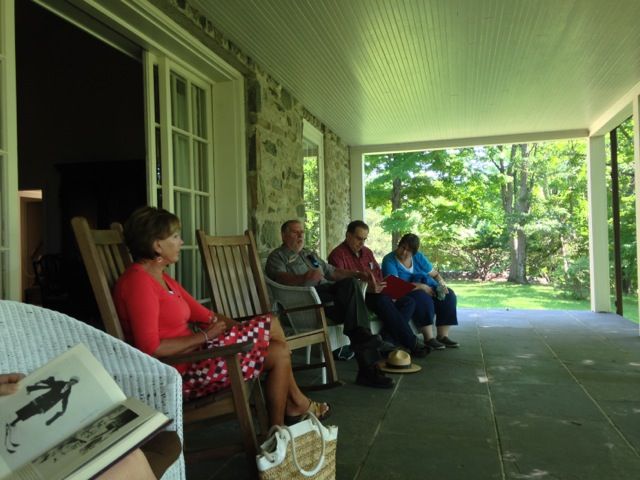 Eleanor also had her own retreat from the formal house and family estate called Val-Kill. The home had a furniture factory on the premises as a way to provide jobs during the depression. Eleanor would stay at her cottage when FDR was out of town but always stayed at the family home with him when he was in town. Eleanor's house is full of great information about her and all she did in her life.
The library is full of artifacts from FDR's presidency that bring his time in office back to life-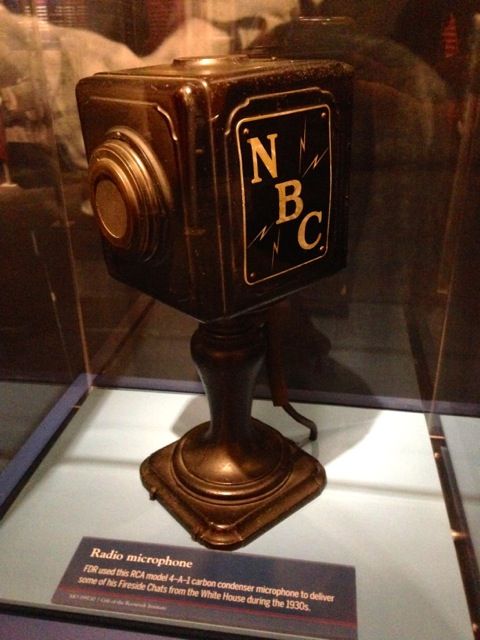 Both FDR and Eleanor are buried here too-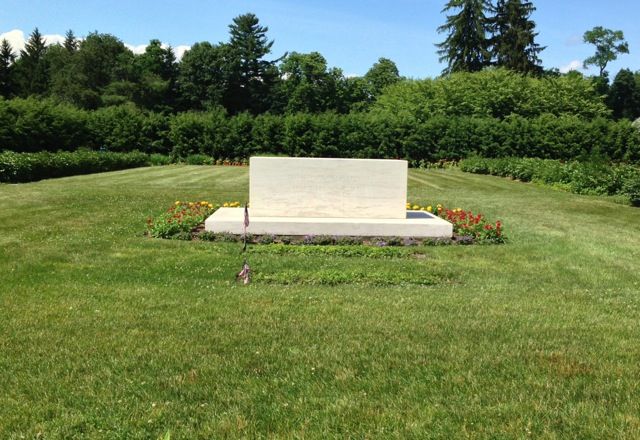 The family home is a beautiful place to walk around and imagine what life was like so long ago-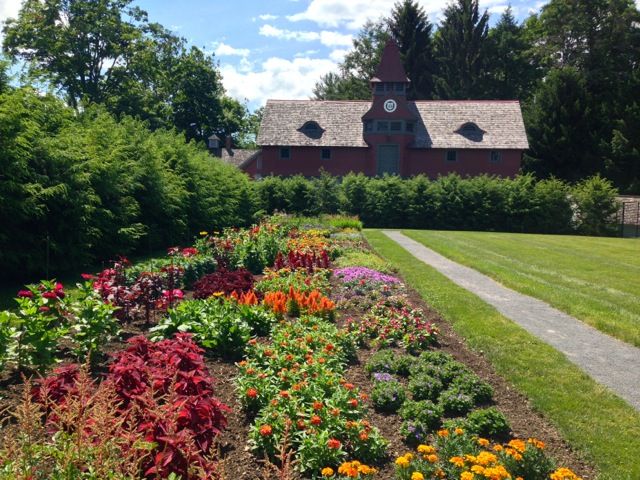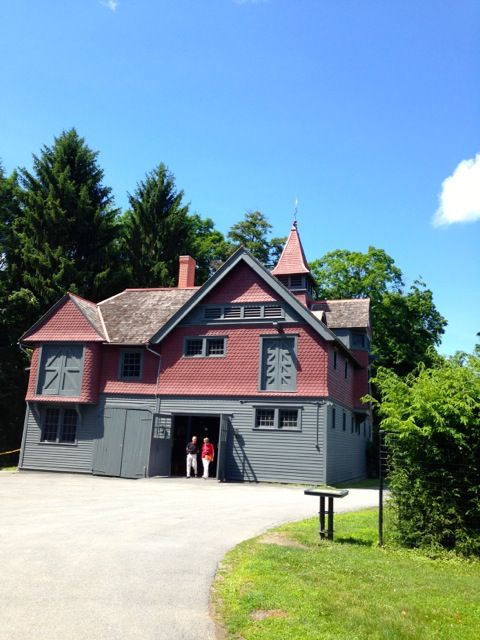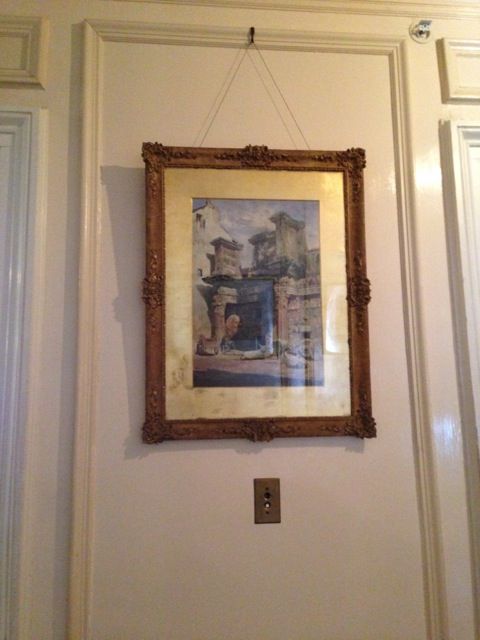 There is so much to see at this place and it would take 2-3 days to see it all!
Some of the most interesting things I learned-
FDR is related to Teddy Roosevelt
FDR and Eleanor were fifth cousins
FDR got polio at age 39 and could never walk again. He wore leg braces and used a cane to make it look like he could walk by leaning on another person swinging his legs forward from the hip. He didn't want people to think we wasn't capable of leading them so he didn't let people see him using his wheel chair if he could help it. He also made his own wheel chair out of a dining chair and bike wheels because the wheel chairs of his time were too bulky.