We all enjoyed a drive through the Vicksburg Battlefield, we even towed the Airstream through the park!
We left Duck Commander in West Monroe and drove over to Vicksburg. We spent a few hours exploring the battlefield then drove to Natchez Mississippi where we boondocked for the night at the visitors center.
Vicksburg is very interesting and brings a part of the Civil War to life as you drive through the Confederate and Union lines.
We arrived to the Natchez Visitors Center right about sunset and watched the sun go down over the Mississippi River.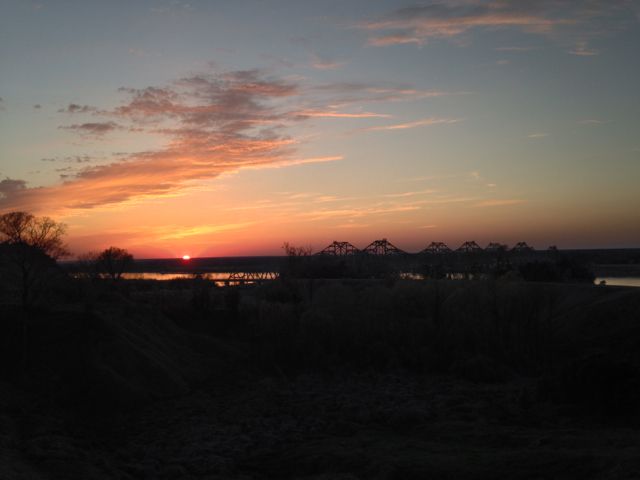 We woke up the next morning and walked from the visitor's center over to downtown Natchez. It was a cute and historic southern town.
This is the William Johnson House which we toured. William Johnson was the son of a slave who's father was the plantation owner. Being half black and half white he grew up not as a slave but as the son of the plantation owner. He became a barber and owned every barber shop in Natchez at one time.
There are many Antebellum Homes in and near Natchez. We saw a few from the outside. We learned that in the mid 1800's there were 26 millionaires in the entire US, and 17 were living in Natchez. They were all cotton growers. Their homes are still here today for people to tour.
After our morning in Natchez we drove to New Orleans! More on our time in New Orleans soon!