While traveling so far north Matt and I had to take a trip into Canada since we're so close! In fact, our TV antenna picks up mostly Canadian channels right now we're so close to the border.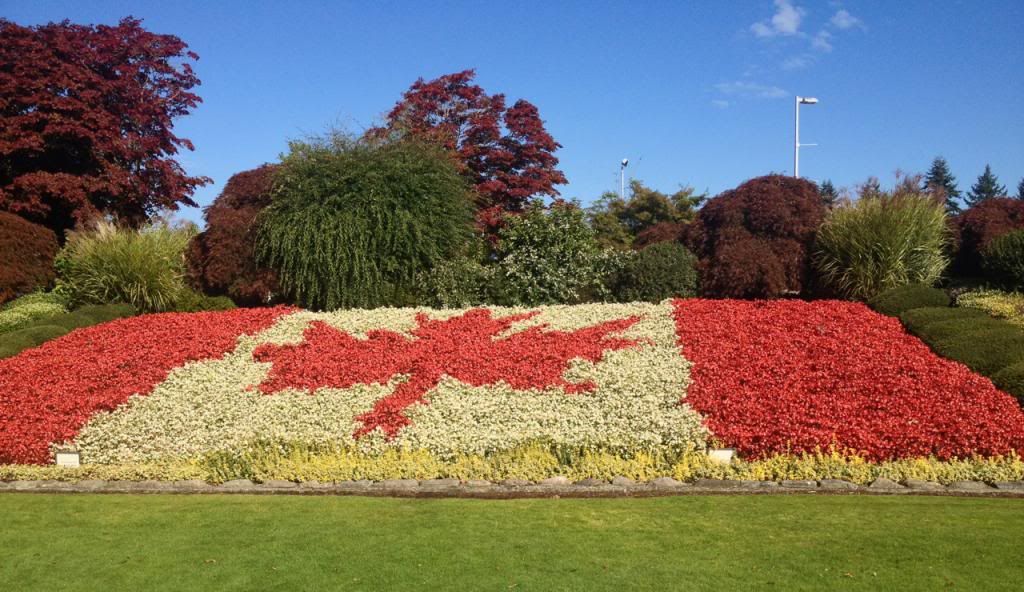 At the Canadian Border, nice work Canada, this is a beautiful flag made of flowers.
Our day in Vancouver was a wonderful sunny day. I love cities on the water. Vancouver surprised me with how pretty it was. I also read that Vancouver is the best city in North America to eat sushi so we had some great sushi for dinner. The rest of the day we explored Granville Island (lots of fun shops, right on the water, farmers market and there was a pie contest the day we were there!), Stanly Park and Downtown. We walked around lots of boat docks as well.
Here are some photos of our day in Vancouver-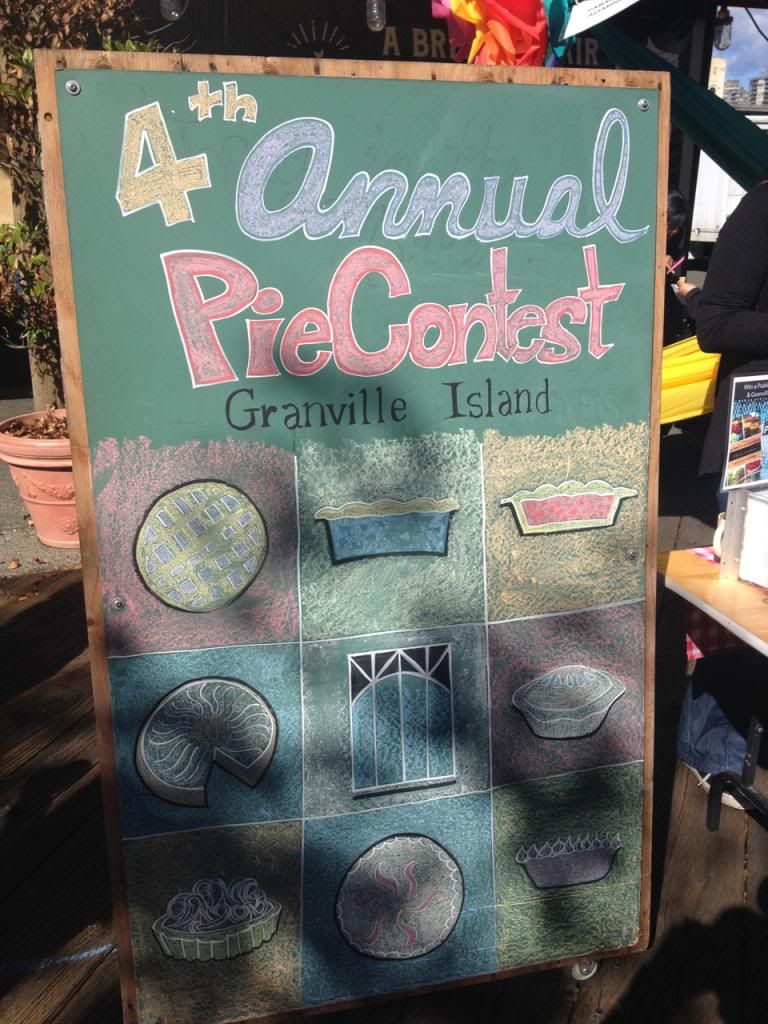 We got to try some pie!
Houseboats! Our current obsession I'd say.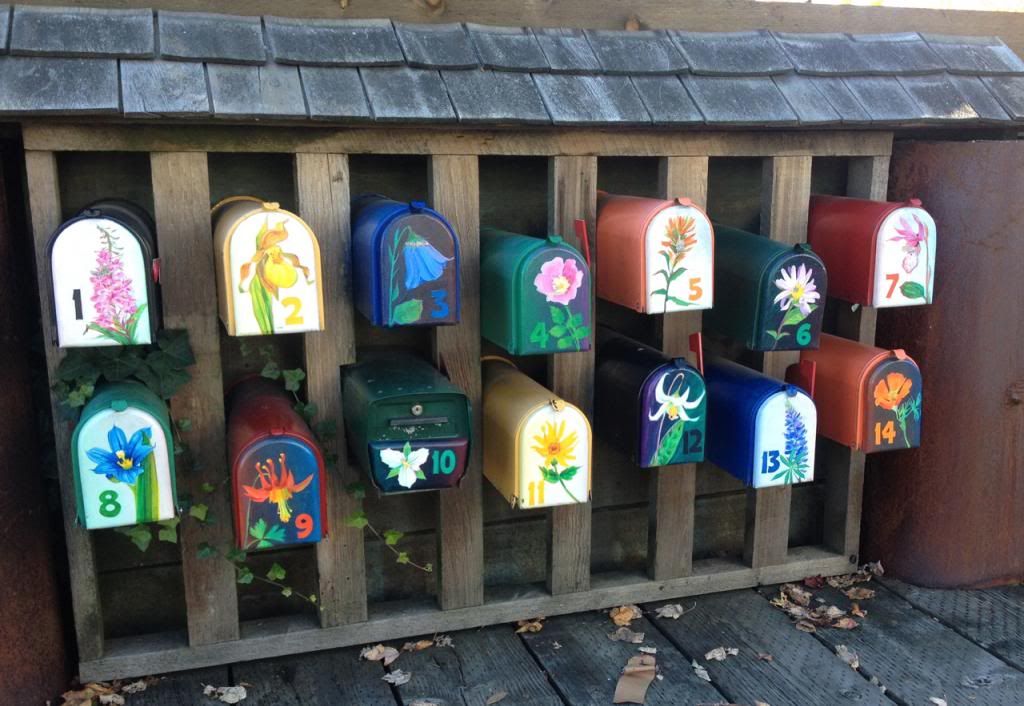 Cute mailboxes for some houseboats
We got some Key Lime pie from this little bakery at the market on Granville Island