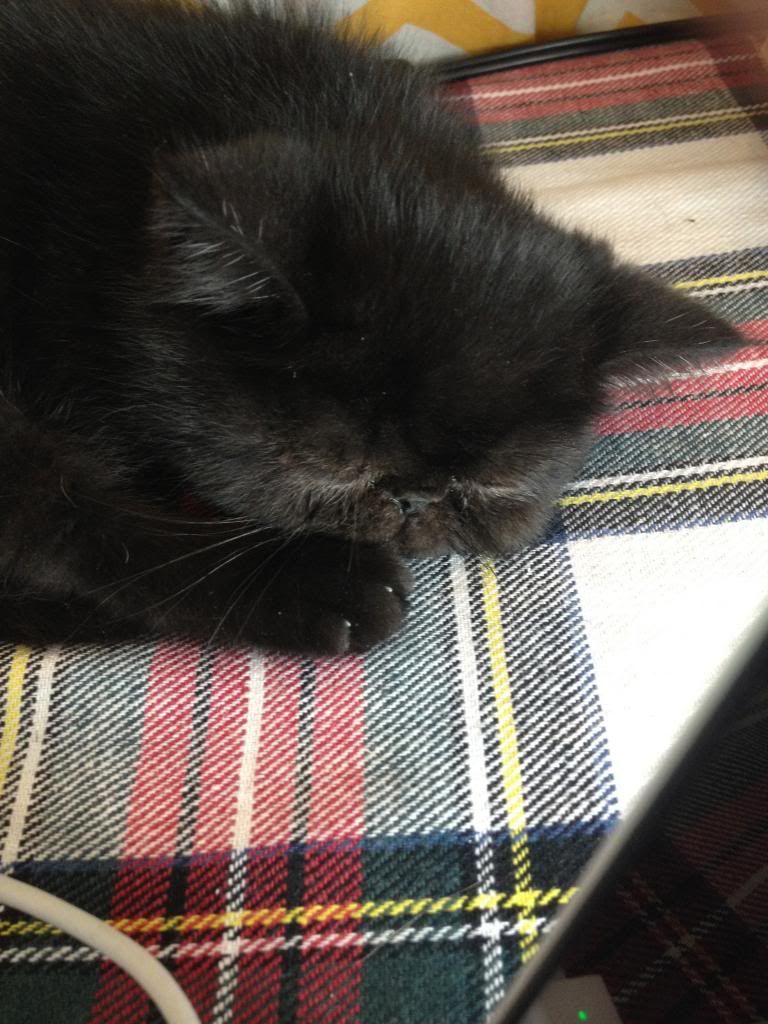 So, I've been with Matt and Michelle now for a week and a few days now! I've pretty much fully adjusted to life in the Airstream I think. I was kind of shy the first two days I lived with M&M but not anymore! I let them know when I want their attention, when I want food and when I want to play!
I had to ride in the car alot this first week since we moved from Washington to California. I hated my kitty carrier but was happy when I got to sleep in Michelle's lap.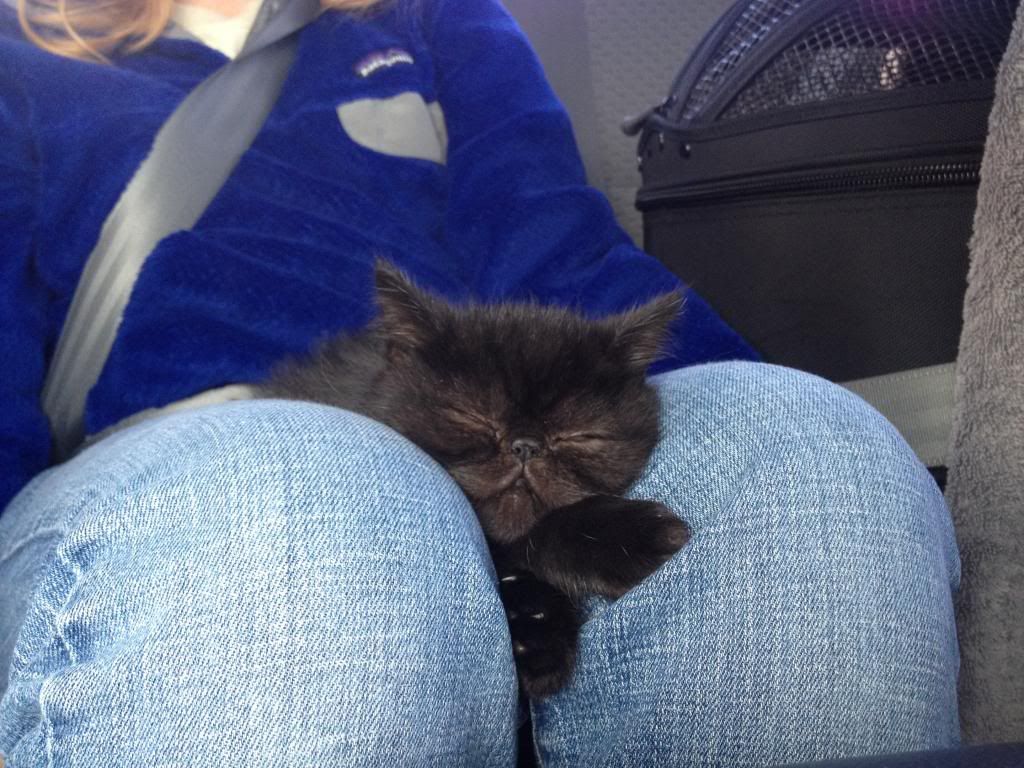 About twice a day I get a huge burst of energy and run around the whole trailer like I'm crazy for about 10 minutes. Then I take a really long nap.
I love the computer, if someone gets on a computer then I must walk all over the keyboard and then take a nap on it.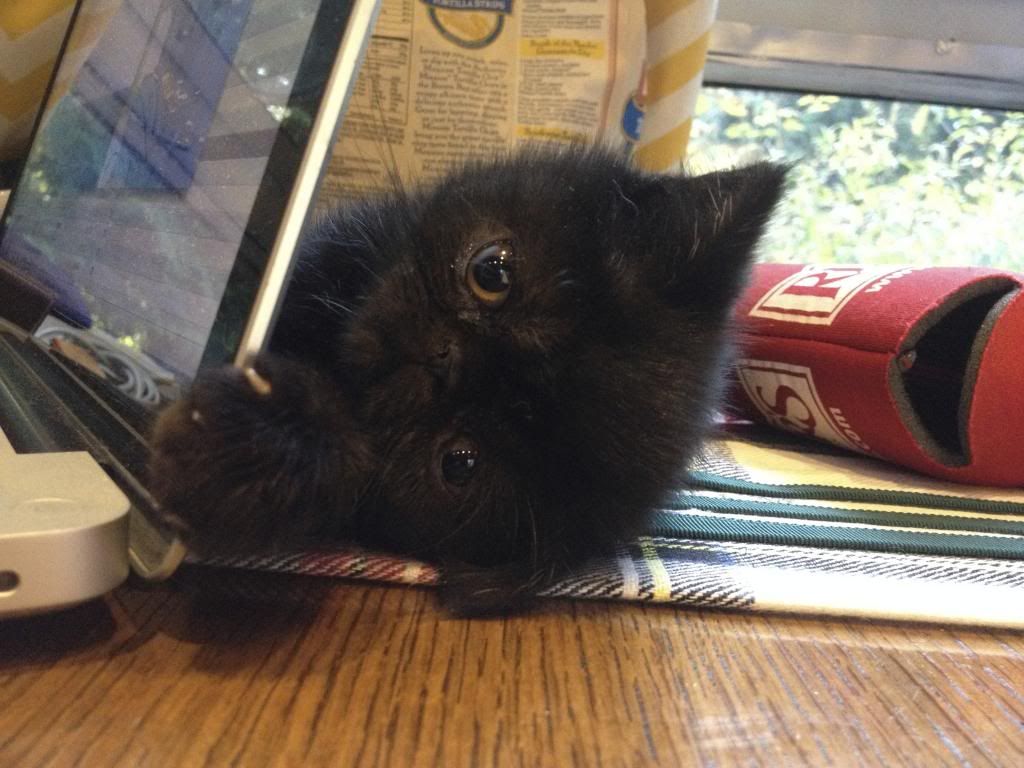 I've even learned to start playing episodes of the office on Matt's computer and I started a song the other day by walking on the keyboard which I didn't mean to do but Matt and Michelle thought it was hilarious.
The TV is also really entertaining. I like to sit on the back of Michelle's chair and watch it. If I really like what's on I might reach my paw up toward the screen.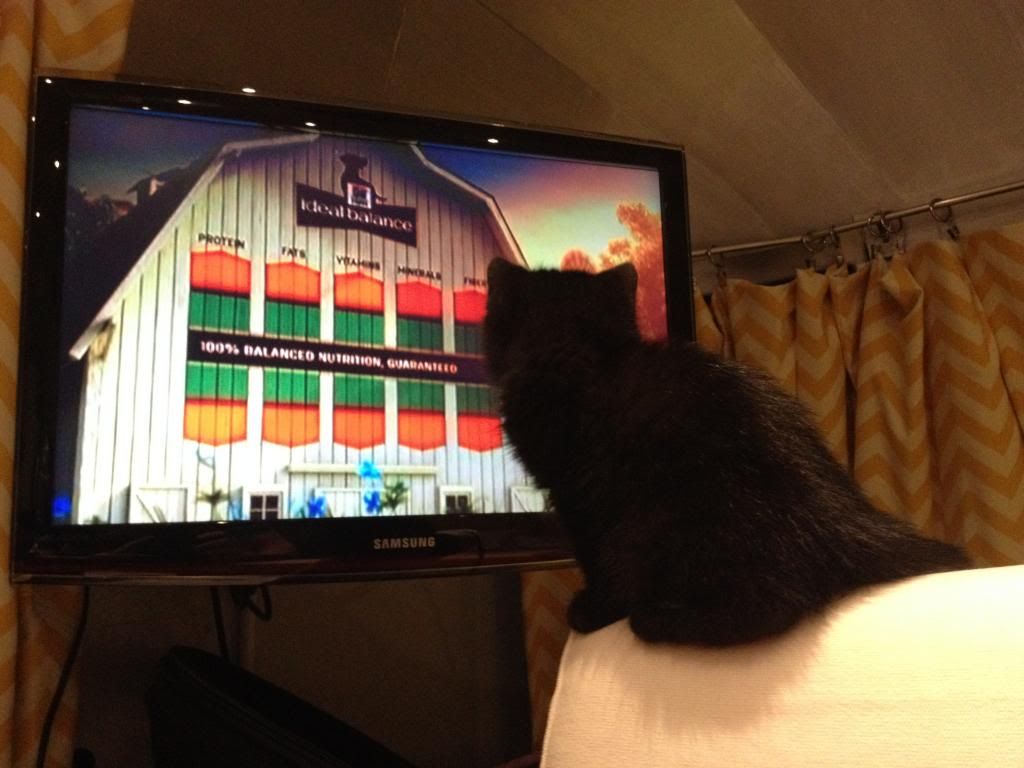 I'm a good cat and entertain Matt and Michelle to the best of my ability!