Hi everybody, I'm back for Tahoe Tuesday!
I'm extremely playful these days and love to chase everything that moves. Here I am getting ready to pounce on something.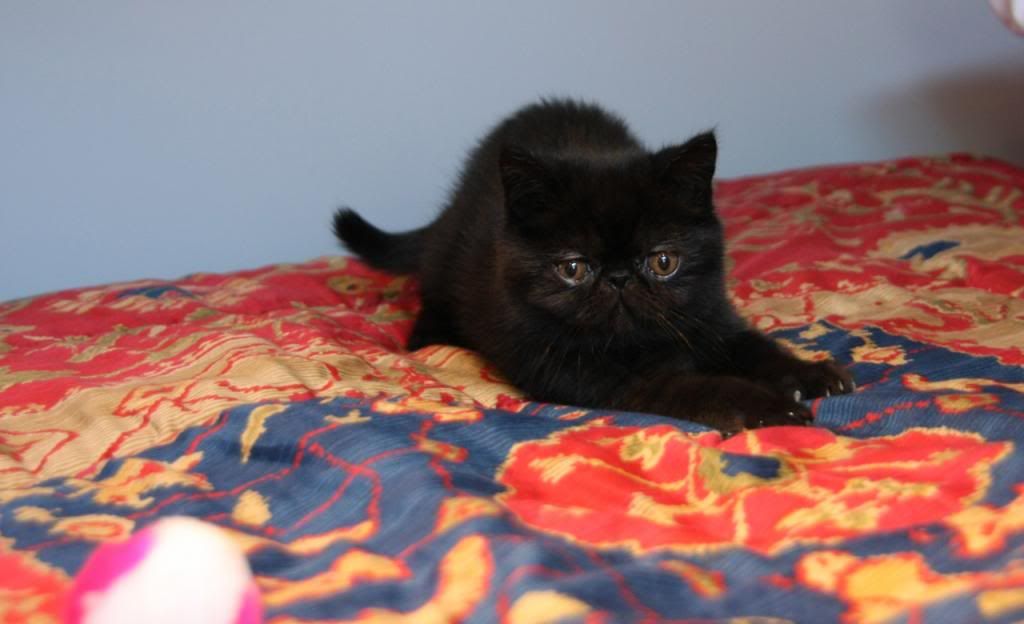 I'm also still really interested in the computer. All I want is to lay on Matt or Michelle's open computer but for some reason they don't like that so, I look over the screen at them so they will pay attention to me instead of their computer screen.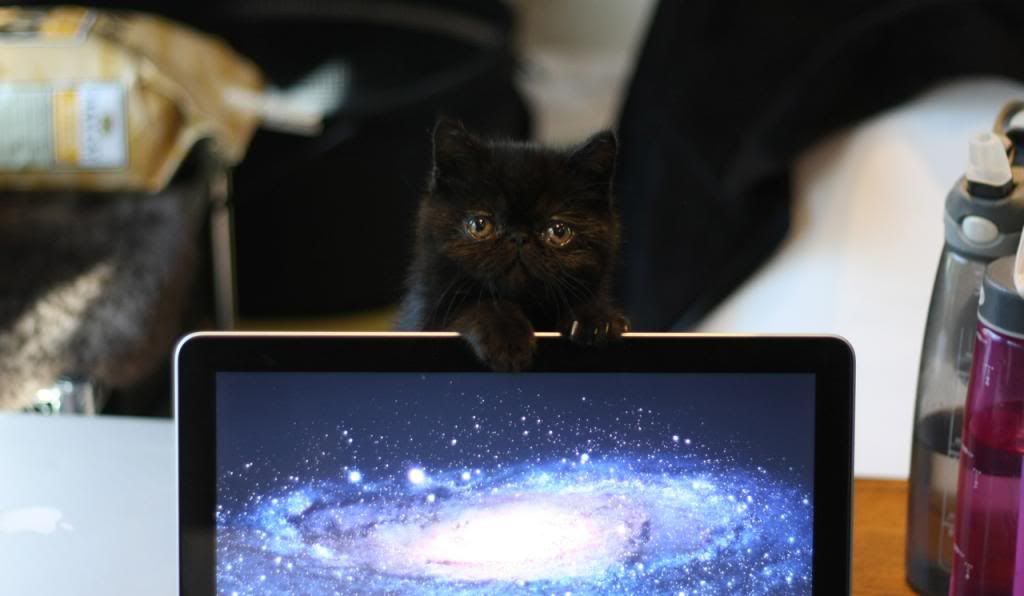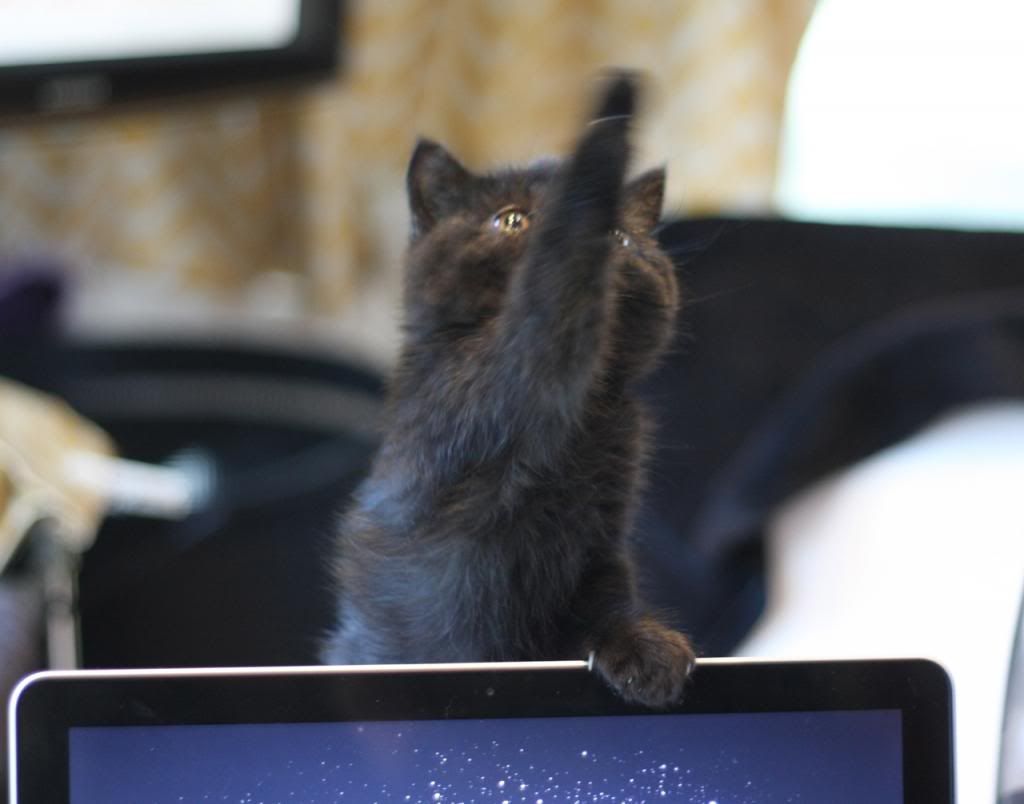 Everyday Matt and Michelle tell me my face just keeps getting cuter and they love my huge eyes.
I can't say they're wrong.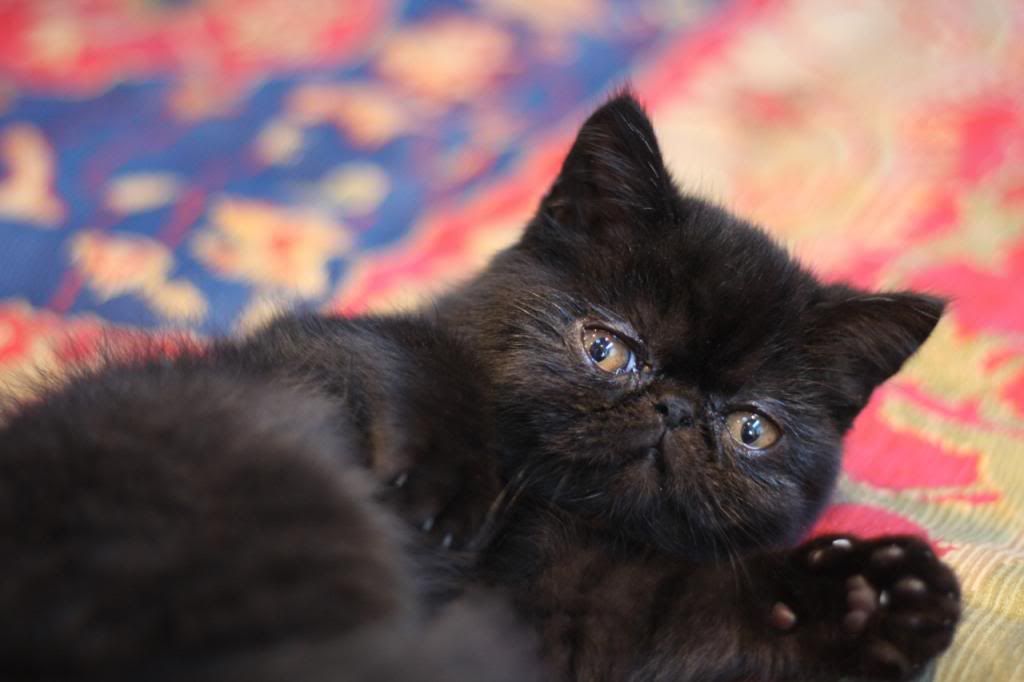 Ok, I'm getting sleepy now. Time for a nap on the heated blanket (heated blankets are awesome, do you know that?)