I am so exhausted this Monday morning because Matt and I worked super hard this weekend to get our house finished!! We've been working non-stop since we bought it in October 2011 to make it beautiful and I'm so ready to be done with projects for a little bit!
This weekend we grouted the new tile in the bathroom, put in cute river rocks for the shower floor and grouted that, added a toilet, vanity, shower head and nob, got new carpet in the back bedroom, cleaned the whoooooole house (it was so dusty!) and just organized the house to make it look awesome. It was non-stop work but now we can enjoy the fruits of our labor! If we hadn't set a deadline for finishing yesterday the work would have just lingered on so, I'm glad it's done! I want to post lots of good photos but haven't had time to take any great ones yet so here is just a sneak peak for now.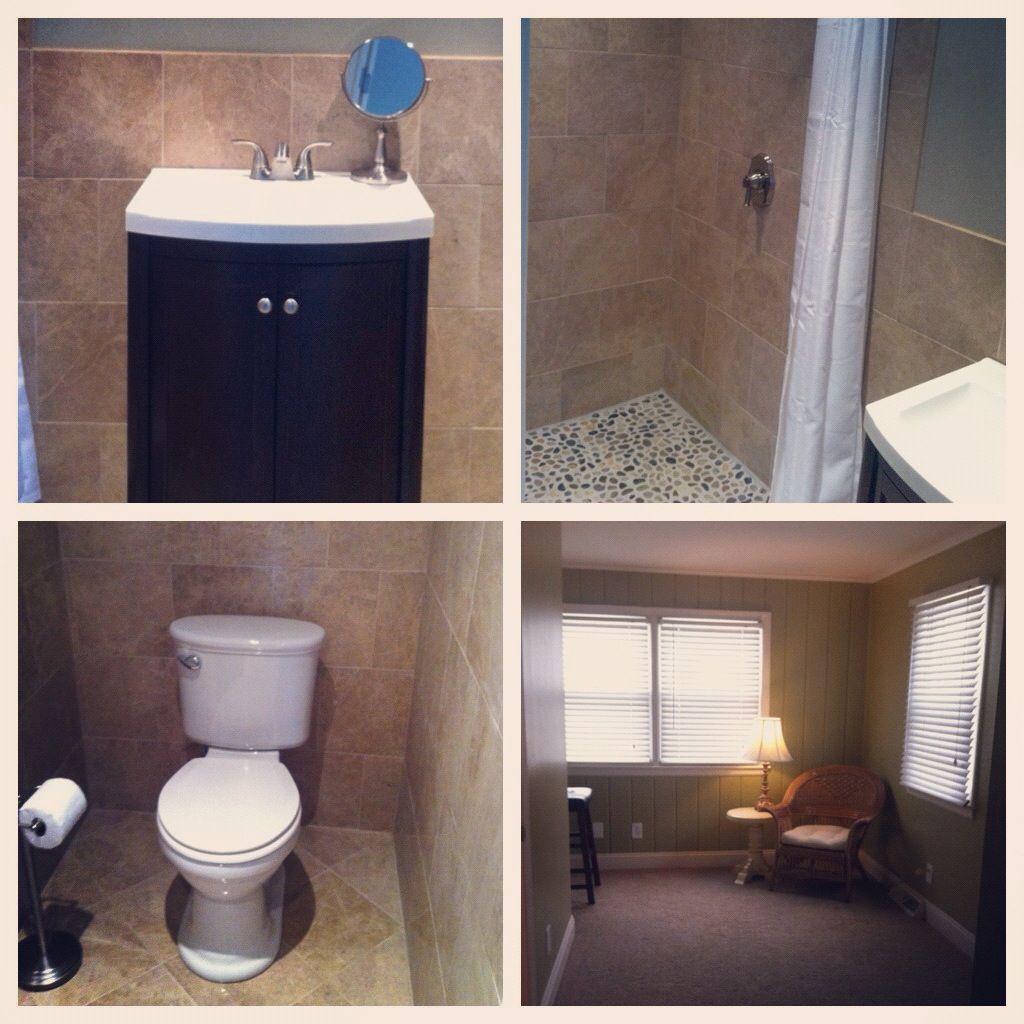 Some Bathroom and Back room pics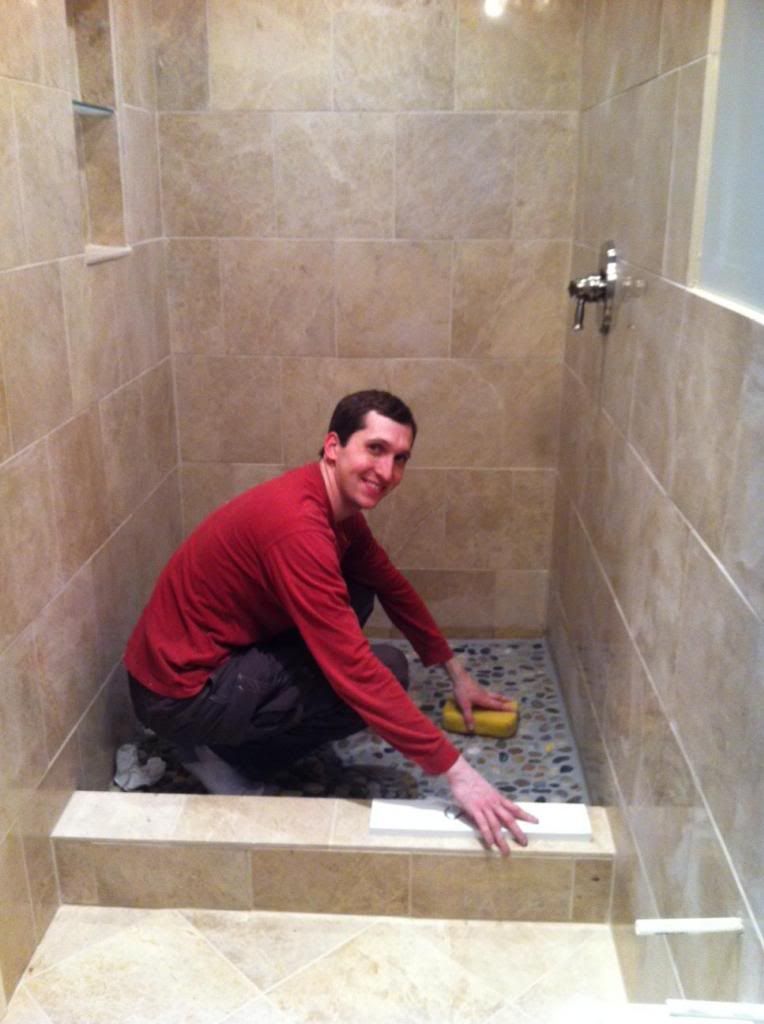 Matt working on the shower floor!
I hope you had a good weekend. See you tomorrow!
Linking up with-