While on the Maine coast we ate a lot of Lobster. We're talking Lobster everyday because this is where it comes from! Not only does steamed lobster taste amazing but, the price for lobster on the Maine coast is pretty exciting. We saw lobster for as little as $4.50 per pound!
One night we ate at a local family run restaurant called The Galley in Sullivan, ME. My dad asked the waitress if her dad, who is a lobster fisherman, ever took people out on his lobster boat with him. To our surprise she said, yeah, he'd totally take you out on his boat! So, the next day John the lobster fisherman called and we went aboard his boat to go lobster fishing for the afternoon.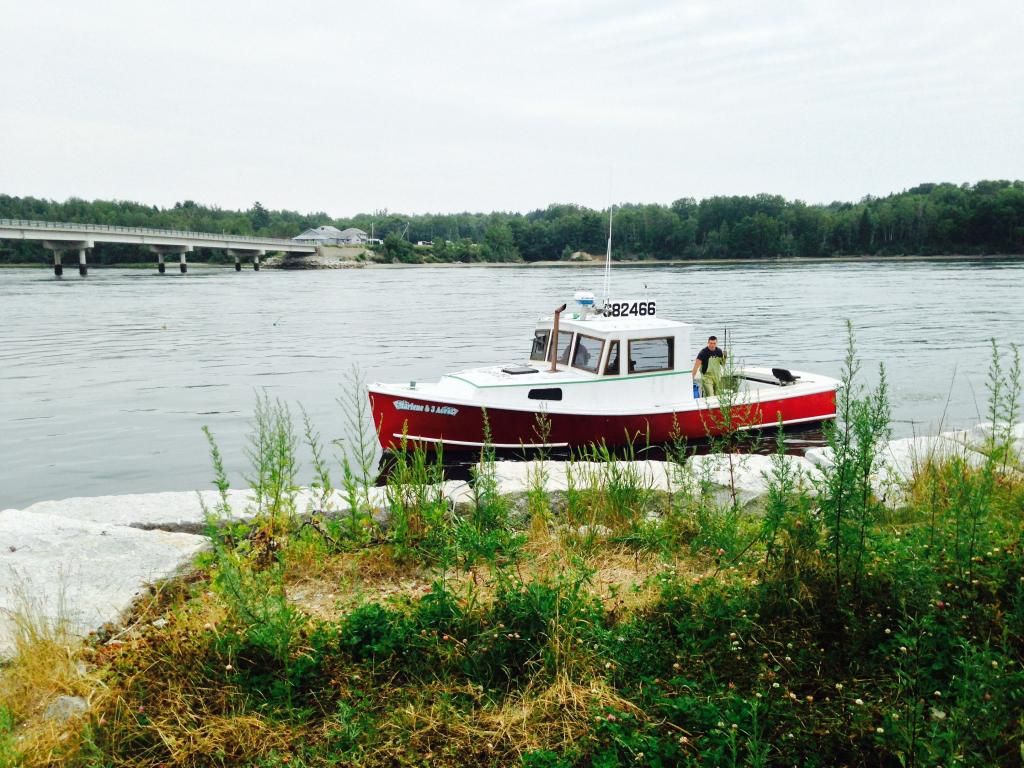 Here comes the boat!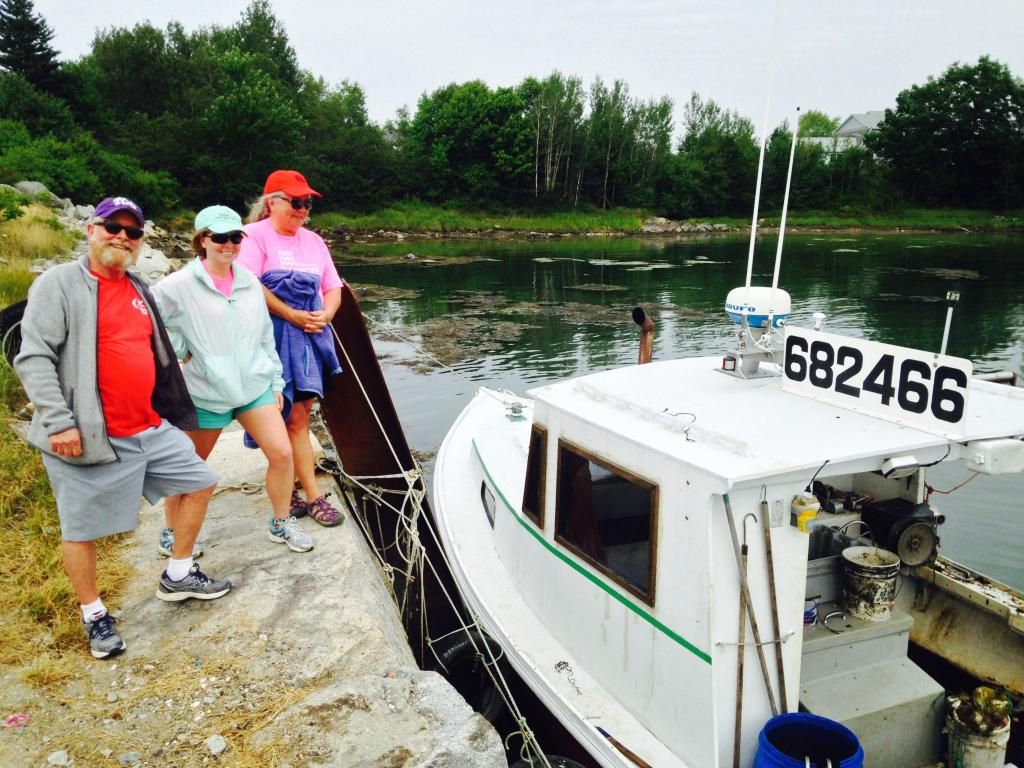 Ready to board
John was extremely nice to take our family out! He went around to about 40-50 of his traps showing us how the lobster fishing business works.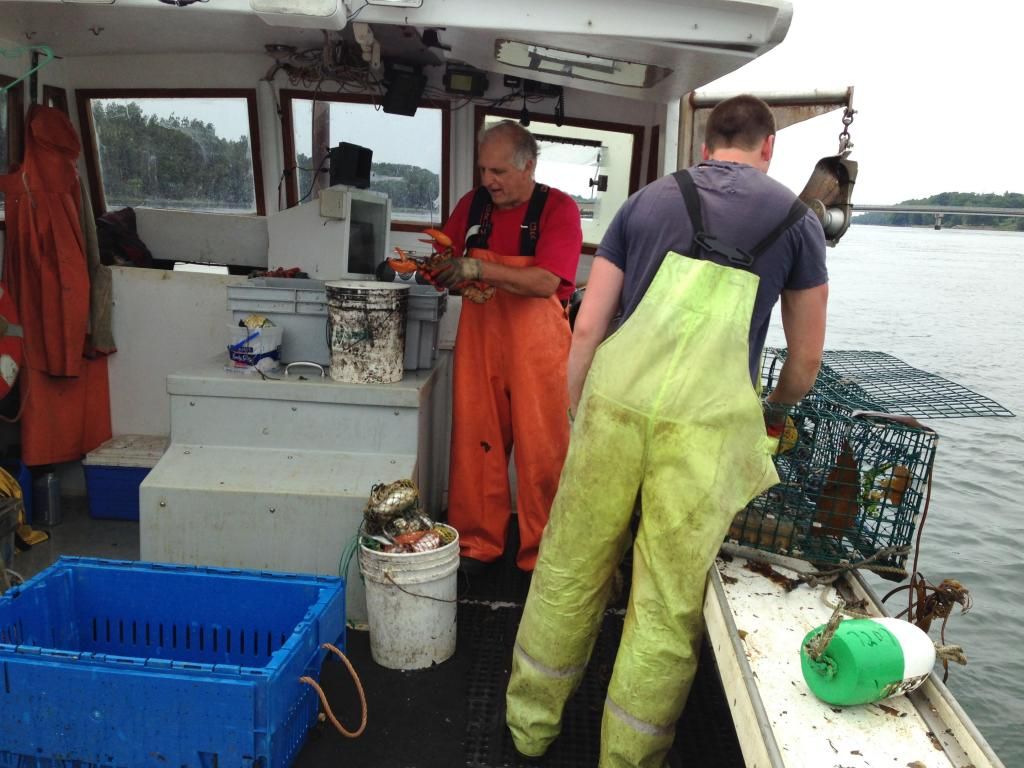 He got one!
John would grab the bouy with a pole and stick the rope in a wench. He'd quickly pull the trap up. Most of the time there was a lot of kelp that had to be cut off the rope. John would immediately start pulling lobsters out of the trap while his wench man reloaded the bait bag which was full of nasty dead fish.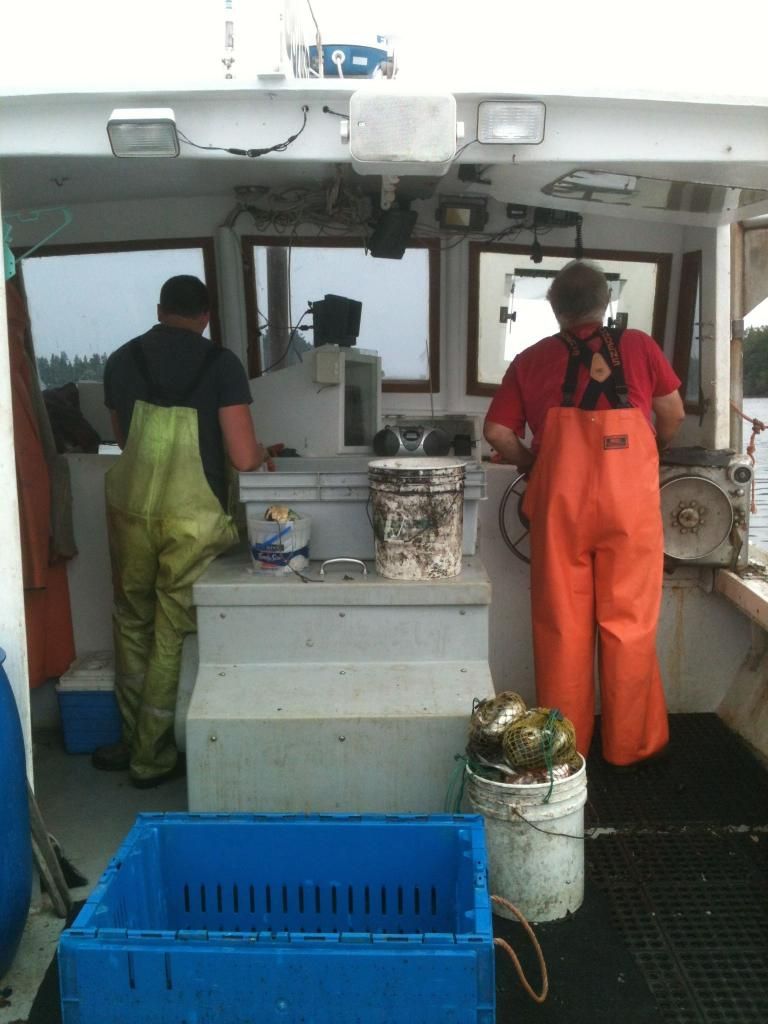 Most of the traps had a few lobsters in them! There was also often crabs and other exotic creatures in the traps such as sea cucumbers and snails!
John was a great tour guide teaching us all kinds of things as he worked to empty his traps for the day.
At the end of our trip we asked if we could buy some lobsters and took 6 home with us that evening. We had so much fun seeing the lobster fishing process then taking those same lobsters home, cooking them and eating them all within a few hours!
Our dinner for the next 2 nights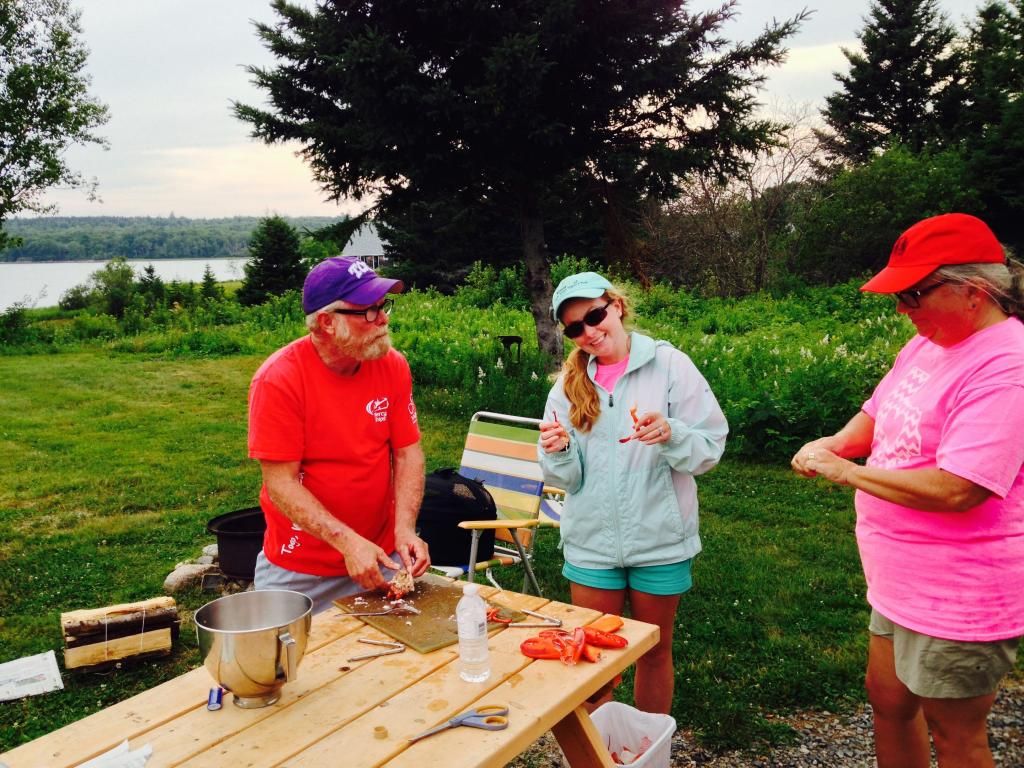 Cleaning lobsters