This past week was my (Michelle's) birthday! My grandmother gave me a fantastic gift to enjoy while in DC, tickets to a Kennedy Center performance!
We got to see the Bolshoi Ballet perform Giselle!
The ballet was stunning and so was the Kennedy Center.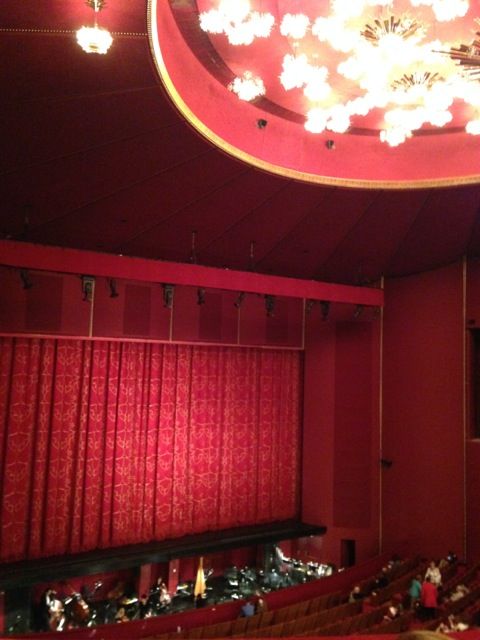 The lights in the theater were hard to capture but they were so pretty, it looked like Christmas ornaments covering the ceiling.
It was a great way to celebrate my birthday!