Have you been wondering how we have been able to visit DC in our RV? The answer is, we found campgrounds about 30 minutes outside of the city and commuted in. Both campgrounds were great and surprisingly affordable. The first campground we stayed in was Prince William Forest Travel Trailer Village. It is in Dumfries VA, pretty much straight south of DC. The other campground we stayed in was Duncan Family Campground in Maryland.
While staying at our campground in Maryland we ventured over to Annapolis MD to explore the charming old streets along with the US Naval Academy. The main reason we went however was to see the Blue Angels fly!
This is our second time to see the Blue Angels fly this year. The day we were in Annapolis was practice day for the Blue Angels that performed at USNA graduation the next day.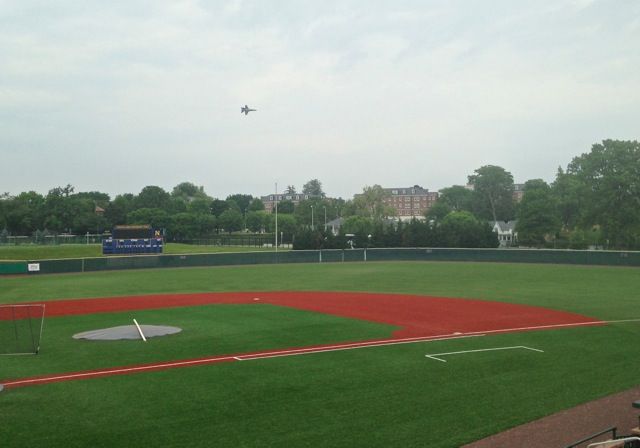 See the Blue Angel Flying?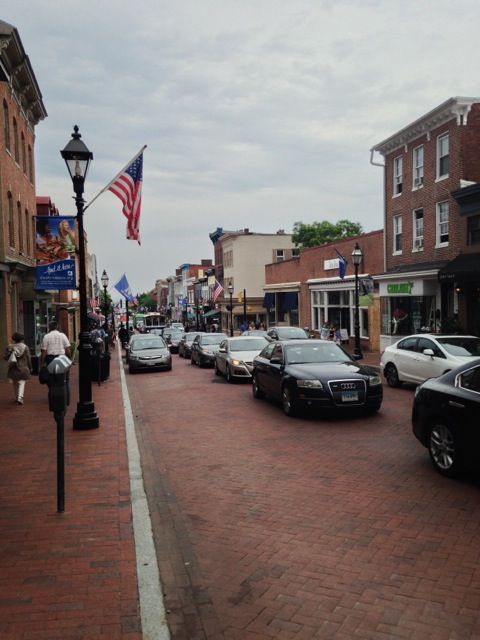 Pretty Brick Streets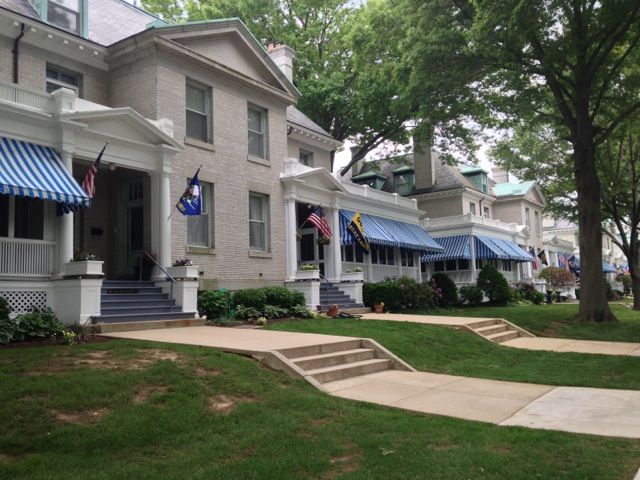 Houses on the USNA campus
Diving well at the USNA pool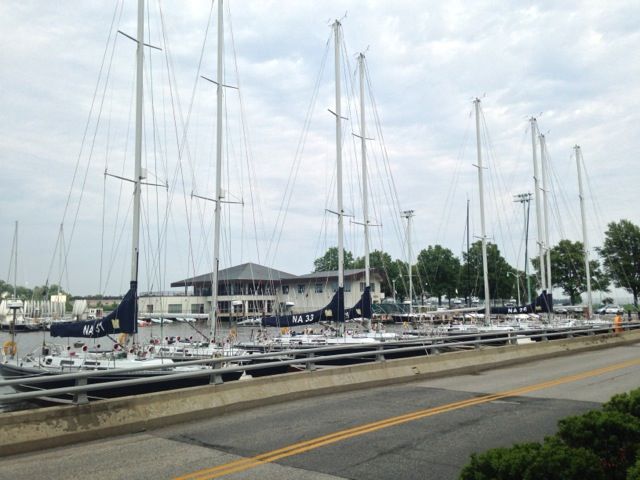 USNA sailboats. The campus is right on the water.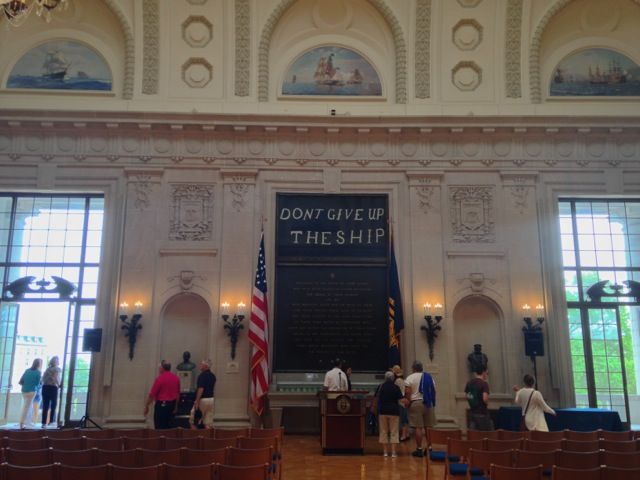 Love that flag, "Don't Give Up The Ship"
As you can see, we've done a lot of exploring of the DC area and there's still more to tell you about! Come back in a few days for more pictures!