The zoo in Washinton DC is amazing! I can't believe the variety of animals they have! Here are some of our favorite photos from the zoo-
This is an Orangutang walking the tight rope above our heads.
The absolute best part of the zoo is the Panda exhibit. Here's the crew working on Panda Cam which you can watch anytime online-
That's the baby panda in the background eating a sweet potato.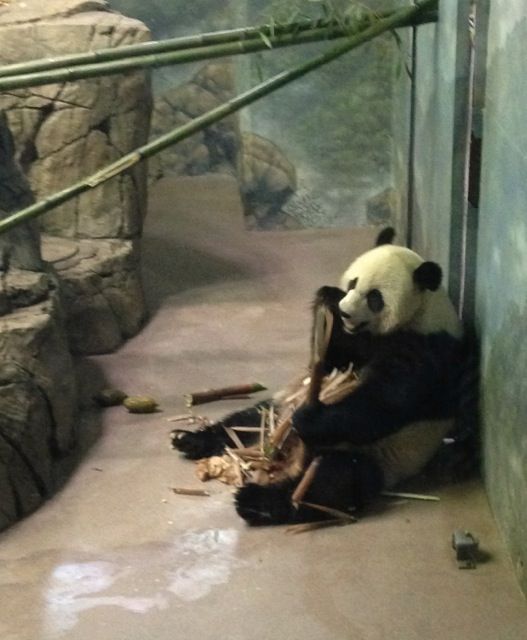 Mama panda eating bamboo! She was hungry!