We've been searching for the elusive moose since we arrived in Yellowstone back in mid August. We never saw one in Wyoming or Montana but finally saw one in Idaho!
It was in the middle of a hot day south of the city of Sandpoint in a huge marsh on the side of a highway. Not the place I would expect to see one!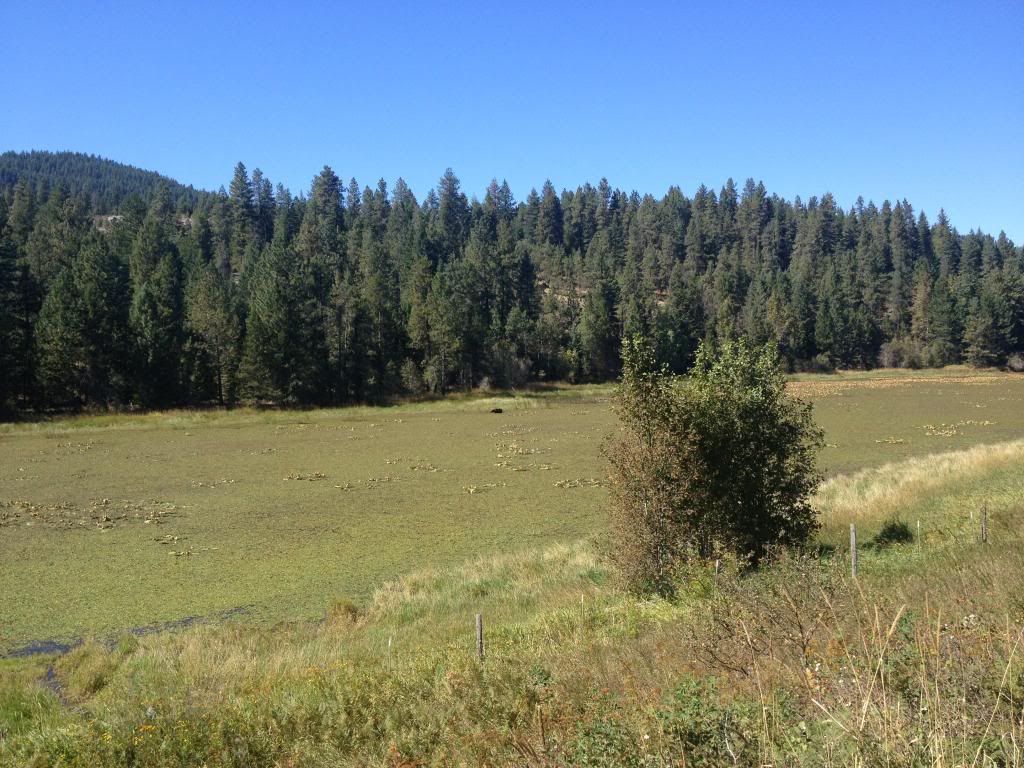 See that brown spot in the distance? That's the moose!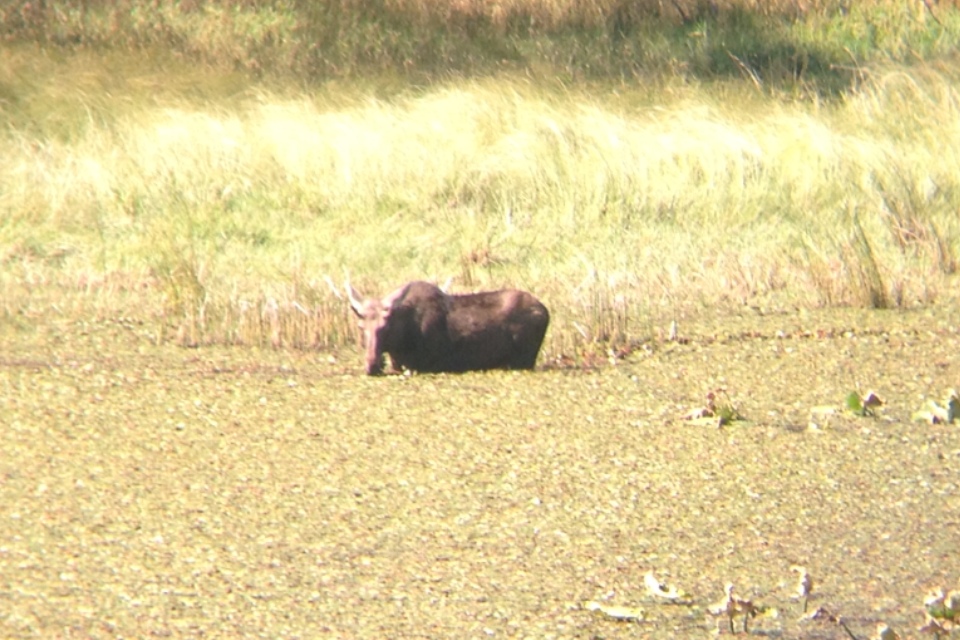 Not the best photo but you can tell it's a moose!