Last week my brother came to visit and we went all out on exploring the bay area and wine country.
One of my favorite activities we did was visit Alcatraz (which I keep wanting to call Azkaban, oh Harry Potter how you've changed the world). I didn't think Alcatraz could be all that neat but I'd say it's a must do if you visit San Francisco.
We rode out about a mile the island and were free to walk around the whole place for as long as we wanted (you just have to make sure you make it back on one of the boats).
There's a audio tour that takes you through the prison cells narrated by some former prisoners and employees that worked on the island. The stories the narrators tell are really interesting. I think the most interesting thing I learned was that the prisoners could see and hear normal happy life happening in San Francisco but they were trapped on Alcatraz. They were so close to a happy bustling city but couldn't participate.
Another interesting thing I learned was in the 1960's a group of Native Americans took over Alcatraz for a year to have their own community. The government didn't like that but the island was not used as a prison anymore. Eventually the army came in a moved them out.
If you get a chance to visit Alcatraz it's a great tour and takes you back in history! Also, it reminded me that I don't want to go to prison, ever!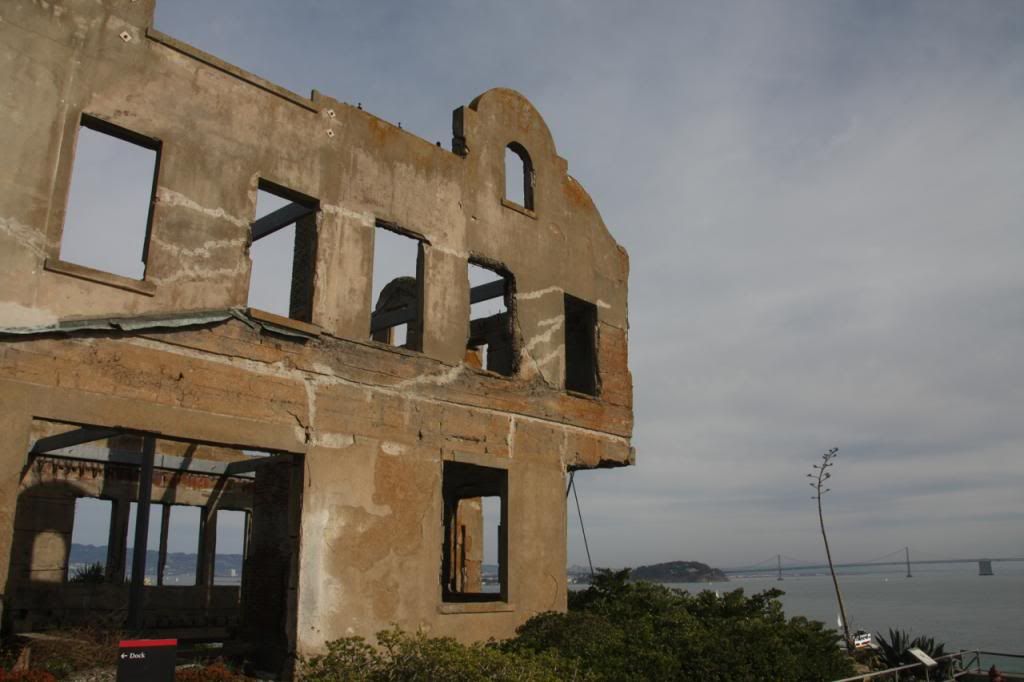 This was where the employees lived and there was a bowling ally too! It burned down when the Indians were occupying the island. Conspiracy theorists say the government burned it down to get the Indians off the island.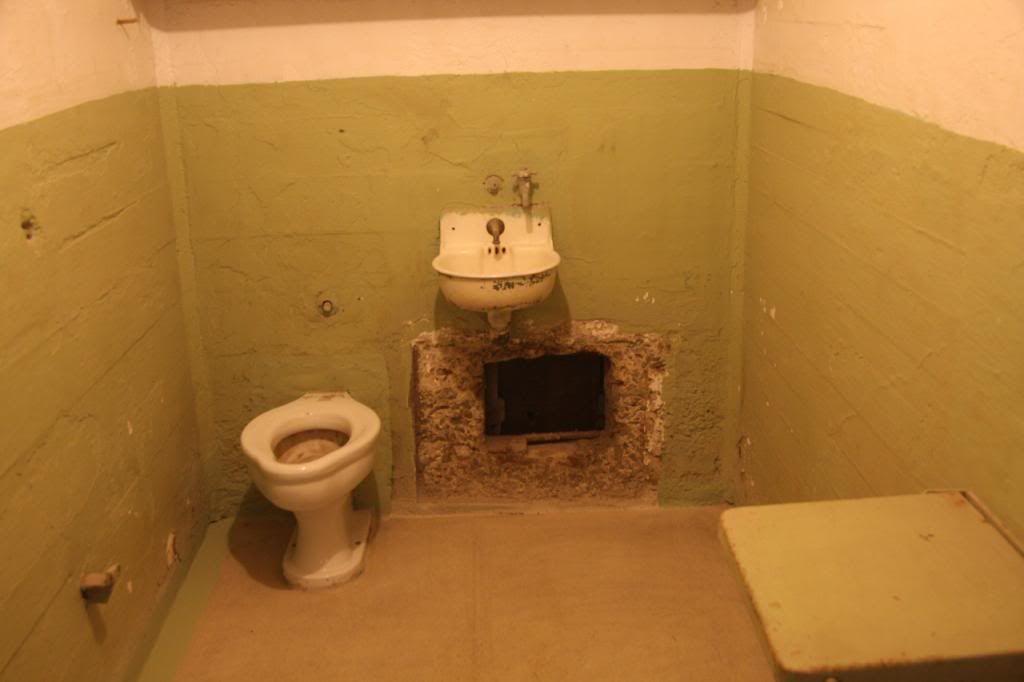 A prisoner escaped from his cell by chiseling out where the airduct came into his cell!
Prisoners got to go outside on the weekends for recreation.