One of my favorite things we've done on our trip to Yellowstone so far is swim in the Boiling River.
The Gardner River is cold like most rivers around these parts but there is a section of the river where a hot spring flows into the cold water mixing the perfect temperature for enjoyment.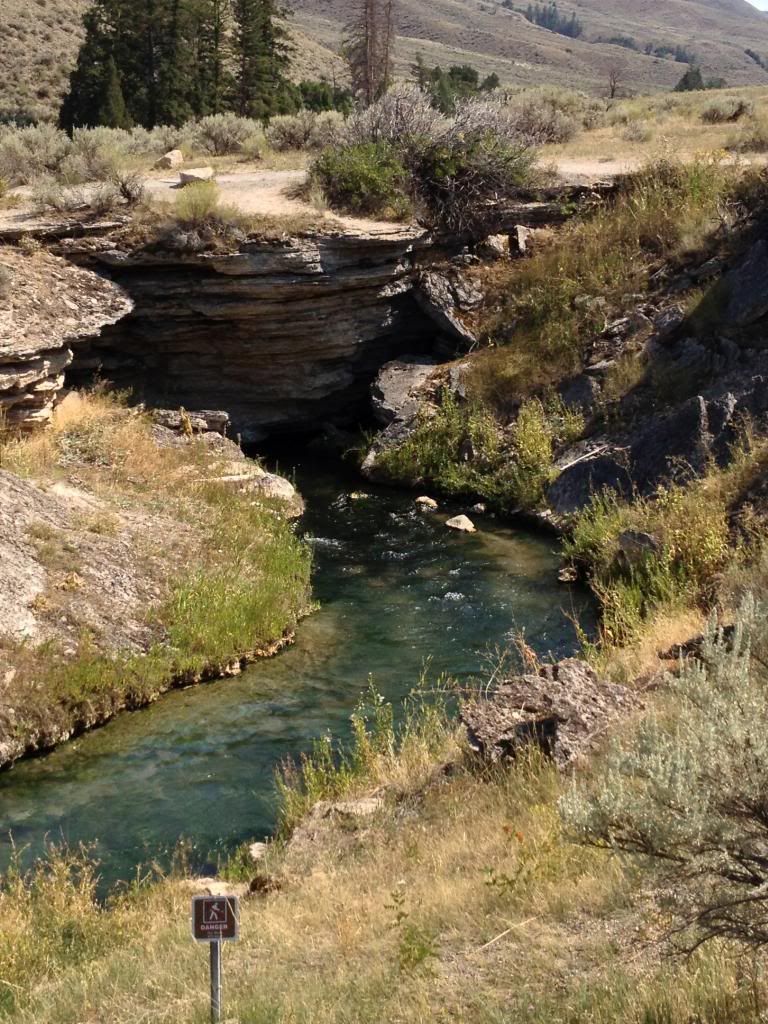 This is where the hot water comes out of the ground and flows to the Gardiner River
This is a semi well known area but it's not advertised or else the place would be way more busy I would think. If you drive north of Mammoth toward the North Entrance of the park you will come to a pullout labeled 45th Parallel and Boiling River. There's a 3/4 mile trial up the river to get to the swimming area which has a little pool made of rock to hold the warm water in.
We spent a couple of hours swimming here and I think we could have stayed longer it was so pleasant! The hottest area of the pool is nice like a hot tub and bursts of cold water from the river sweep by often enough to keep you in without getting too hot.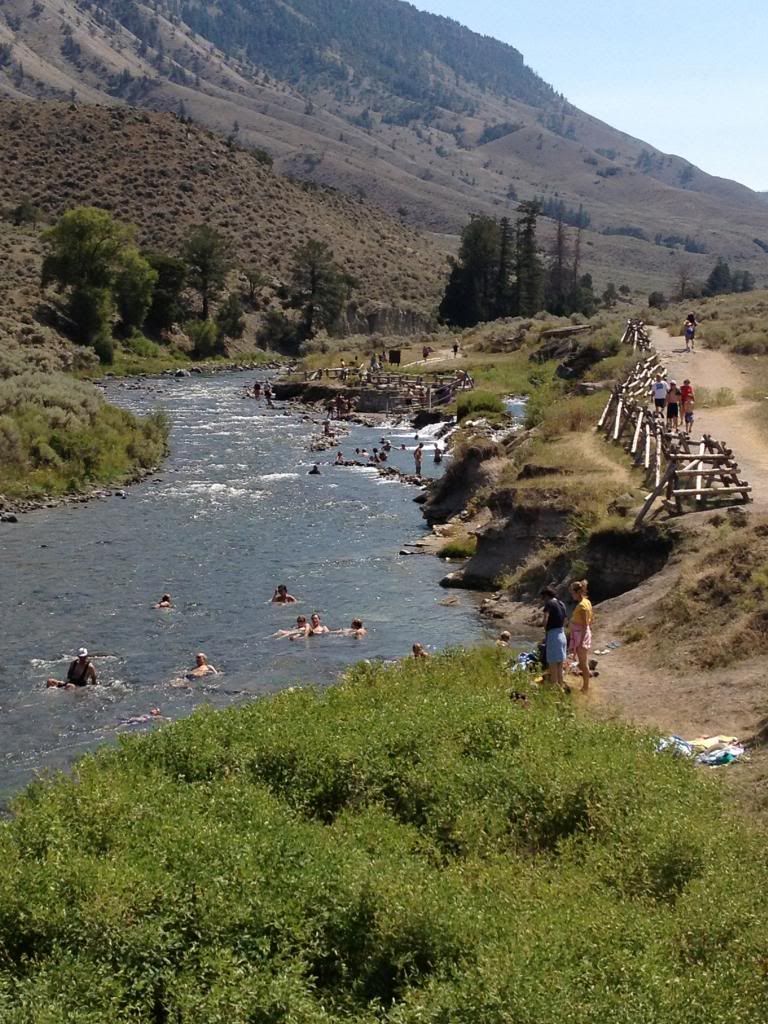 If you sit down river of the hot pool the water is warm and nice for laying in.
Swimming in the boiling river is nature at it's finest!