Just south of Yellowstone is Grand Teton National Park. We took a day trip down to check out the young rugged mountains, view the beautiful lakes and walk around the swanky town of Jackson!
Here are the photos from our adventure in the Tetons-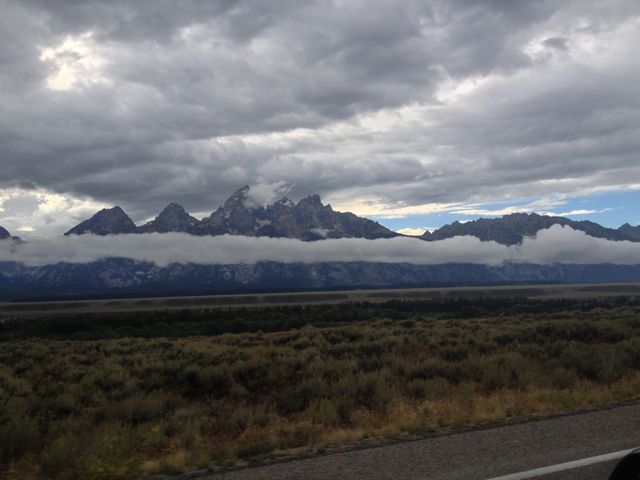 The clouds are super low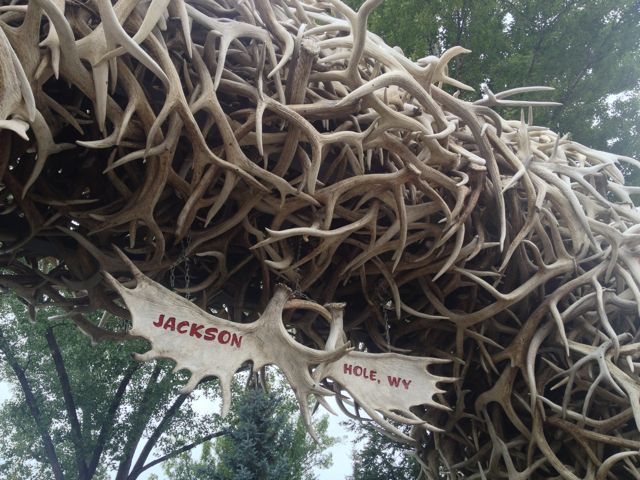 The beautiful antler arch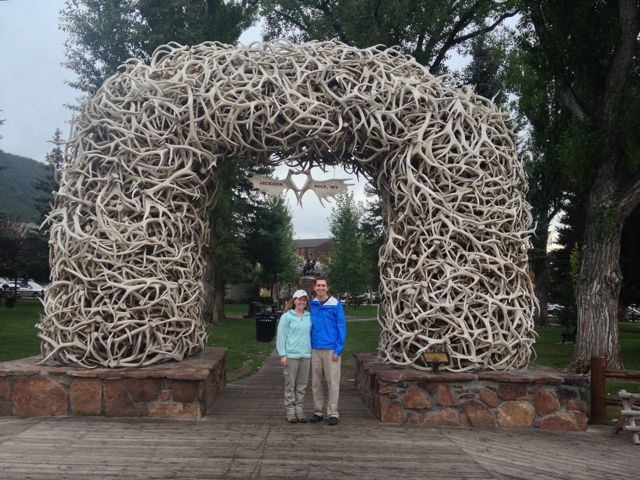 So many antlers
Ski slopes in the summer, again the clouds are doing some crazy things!
The beautiful Snake River
The beautiful mountains
Coyote off in the field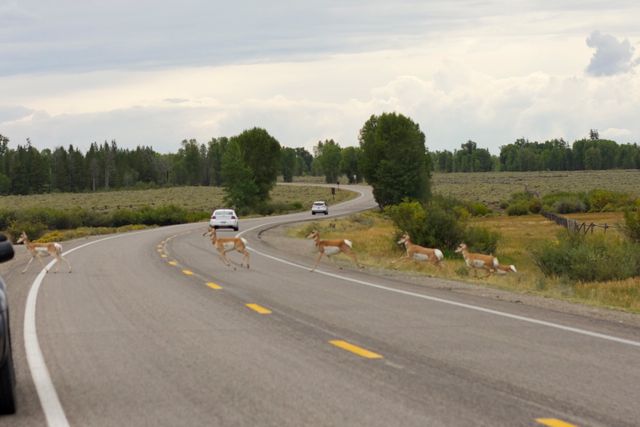 Prong horns crossing the road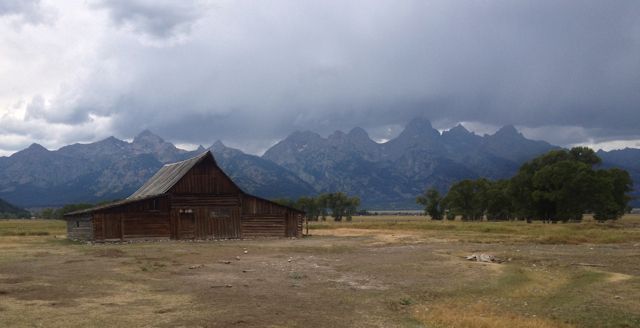 What a view those settlers would have had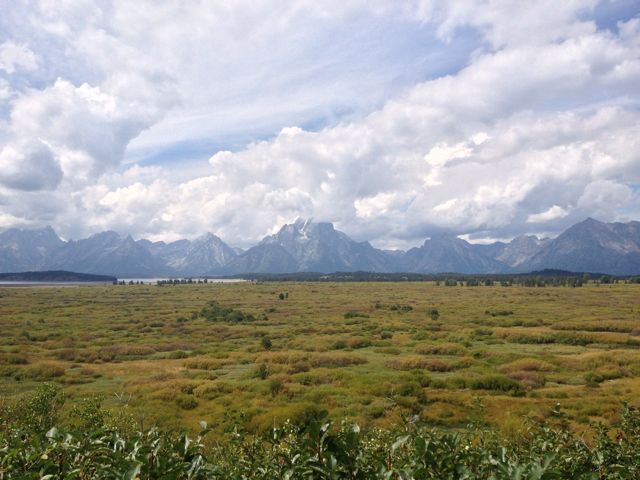 This area of the USA feels like a wonderfully wild wilderness still. I can't explain the feeling I get while surrounded by so much natural beauty. I would not mind visiting this area of our great country many more times in the future.