After exploring New Hampshire we've moved on to Vermont! One of the reasons we were excited to come to Vermont is because of the Maple Syrup. I know that may sound silly but, there so much to love about maple syrup.
We had maple syrup for the first time in New Hampshire when we went on a ski trip a few years ago. We thought the syrup was delicious and learned from some locals that maple syrup is sap from a maple tree. That's it! The locals have been tapping maple trees and boiling it down into maple syrup for years. For a few weeks each spring as the trees come out of winter hibernation they produce sap. I'm fascinated that people are able to run small businesses from their homes all thanks to the tree sap from maple trees.
Here's where the syrup is made!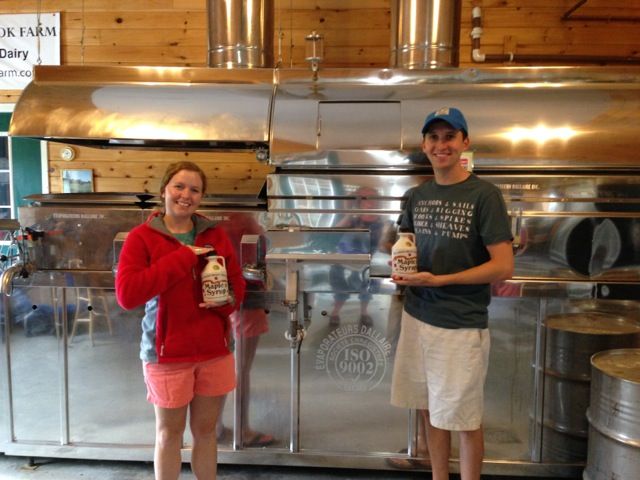 The milk produced by their cows goes to the same dairy coop that provides milk to Ben and Jerry's Ice Cream.


The family let us check out the cows and the barn cats!



The cows had a sort of water bed surface to stand on while they got milked so they would be more comfortable. All these cows are lined up ready to get milked.



Here are some cute calves!



Awww kittens!



There were chickens too!



Doesn't farm life just look so nice?