Merry Christmas everybody!! This is my first Christmas and I love it so far! I'm in Texas right now with Michelle and Matt. It is really fun here. I'm a celebrity. I've met my grandparents and great grandma, and lots of admirers that read my blog post every week. One of the people I met brought me a sweater! I like to sleep under my new sweater and I look pretty dashing when I wear it!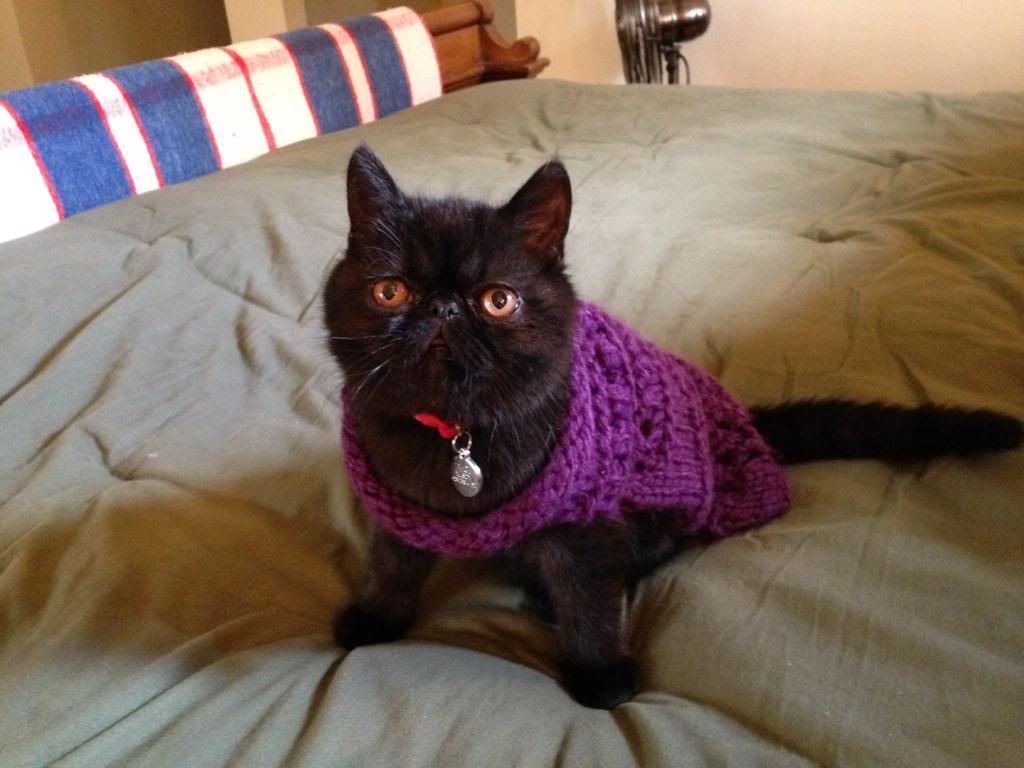 Thank you Debbie!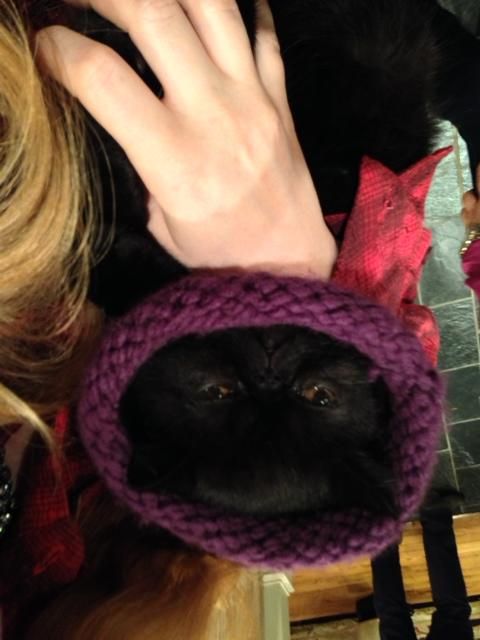 Michelle put a bow on my collar when she was wrapping Christmas presents and I didn't like it but Michelle said I looked cute.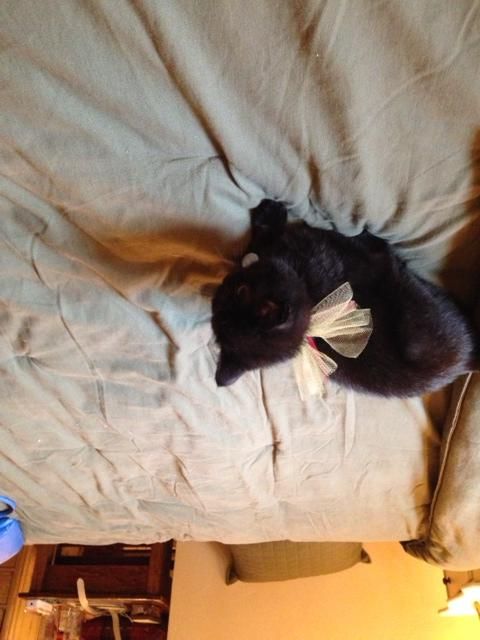 I also helped wrap presents with Matt. Ribbon is my favorite thing so present wrapping is amazing!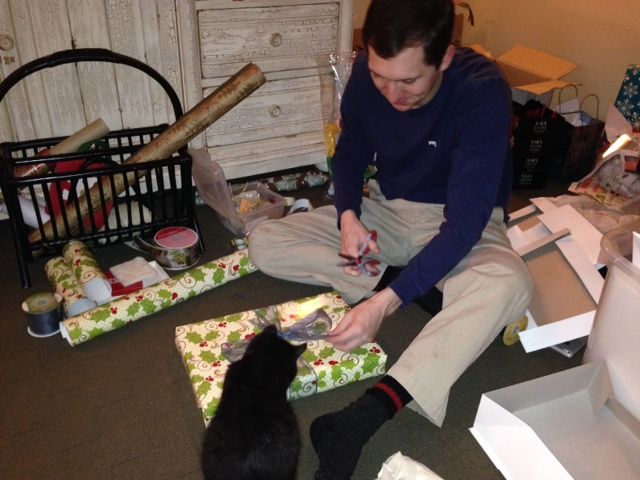 Have a very Merry Christmas!!