Watch Christmas Movies, especially Home Alone and White Christmas.
Listen To Christmas Music! I personally love the Hansen Christmas Album.
Follow a scripture plan for the month of December
Eat chocolate! I ate Ganache with a spoon this week because nothing says Christmas like Ganache right? I made a bowl of Ganache because I had left over whipping cream and chocolate chips... I always do this when I have left over whipping cream which thankfully for my waistline isn't often.
Browse Christmas decor ideas on Pinterest!
Go to a department store and see all the Christmas decorations and shoppers!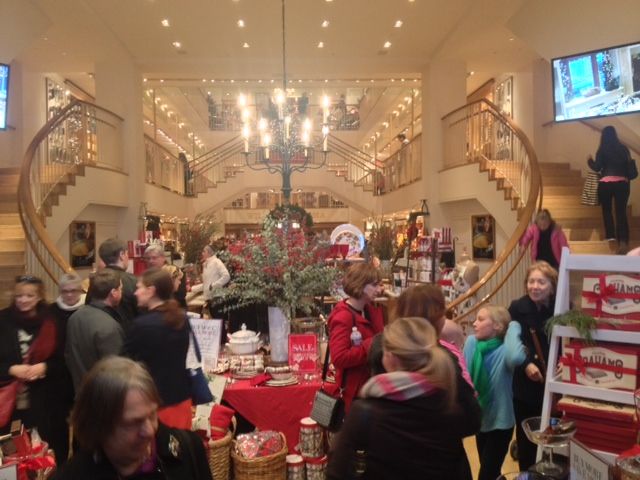 Go to a Christmas party, this is my favorite!
Are you in the Christmas spirit yet??