Today it was in the 30's, grey and rainy which is crazy (because it's late April!). In Texas over last weekend the weather was divine. I think I should go back!
Despite the cold weather (it's been like this all week!) I went for a jog tonight which inspired me to do some pop Pilates videos so now I'm feeling all flexible and fit.
While in Texas I picked up two amazing belt buckles. One is completely beaded and one is a moose head!!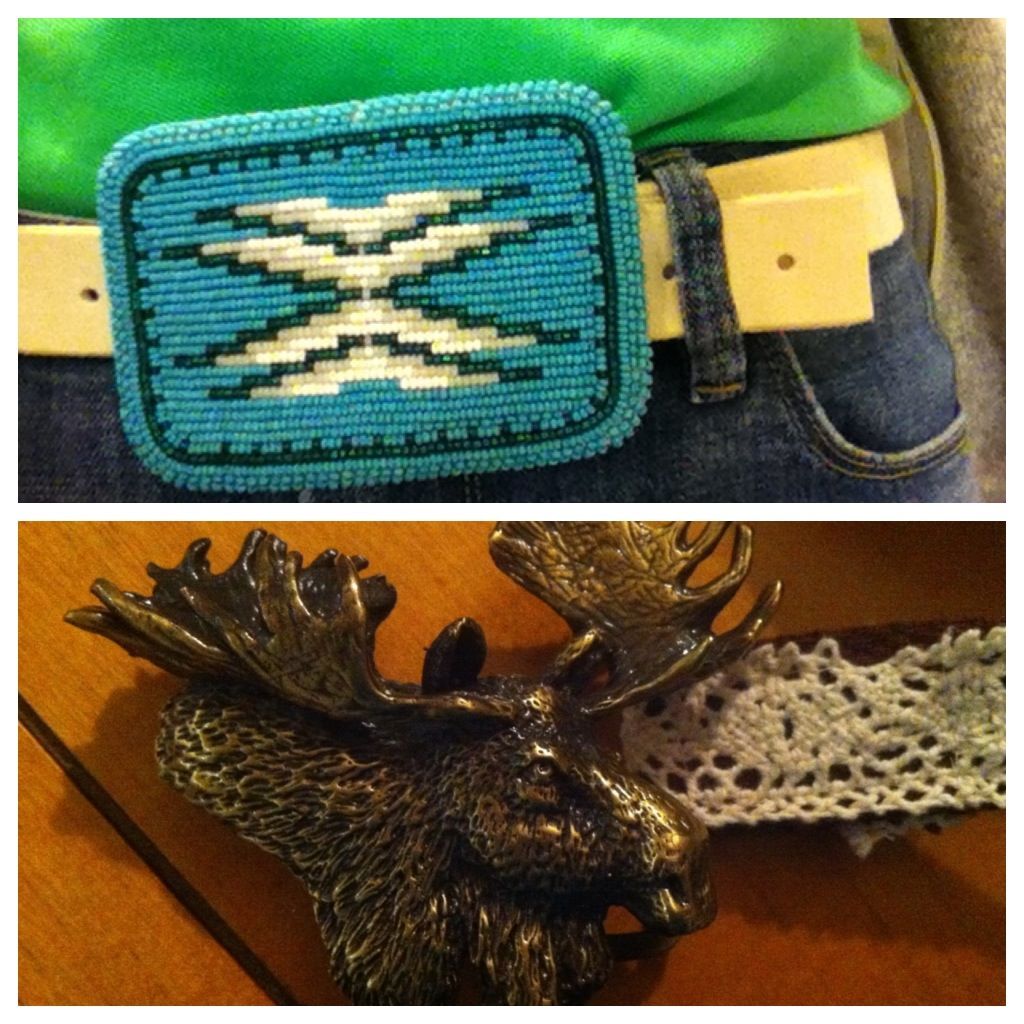 Before I close this post I'd like to say hi to those of you that read my blog everyday and thanks for doing so! Hi Mom and Dad, Hi Gimme, Hi Helen, Hi Barbara, Hi Katherine, Hi Sandra!
Until next time!