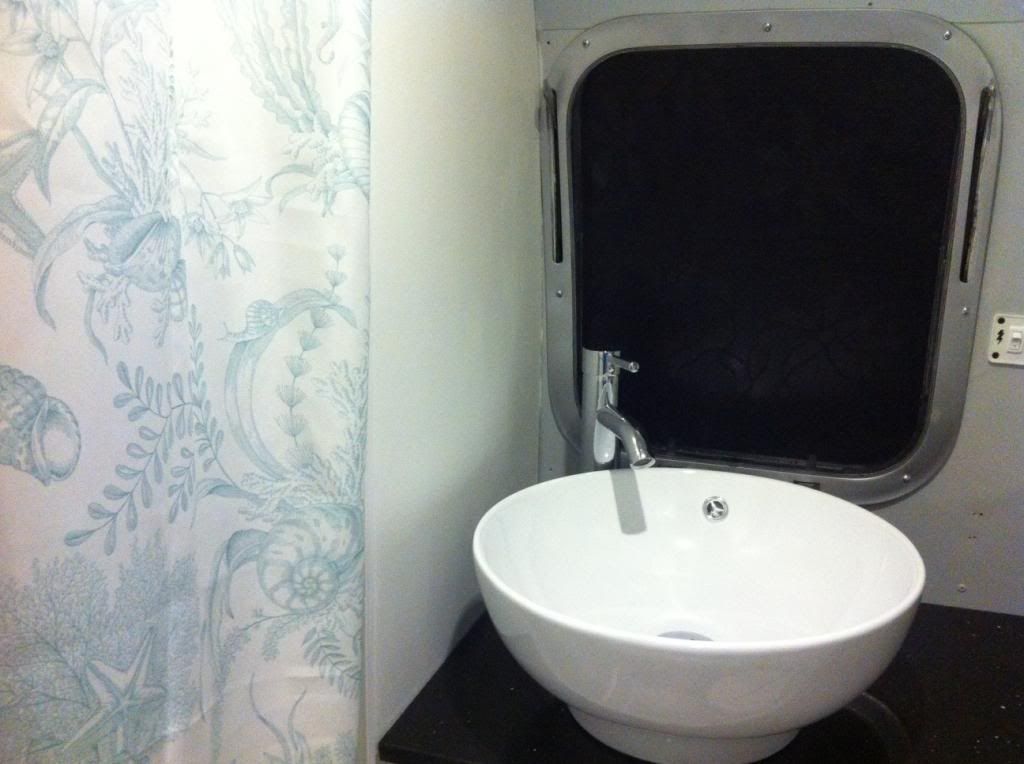 Our Pretty Sink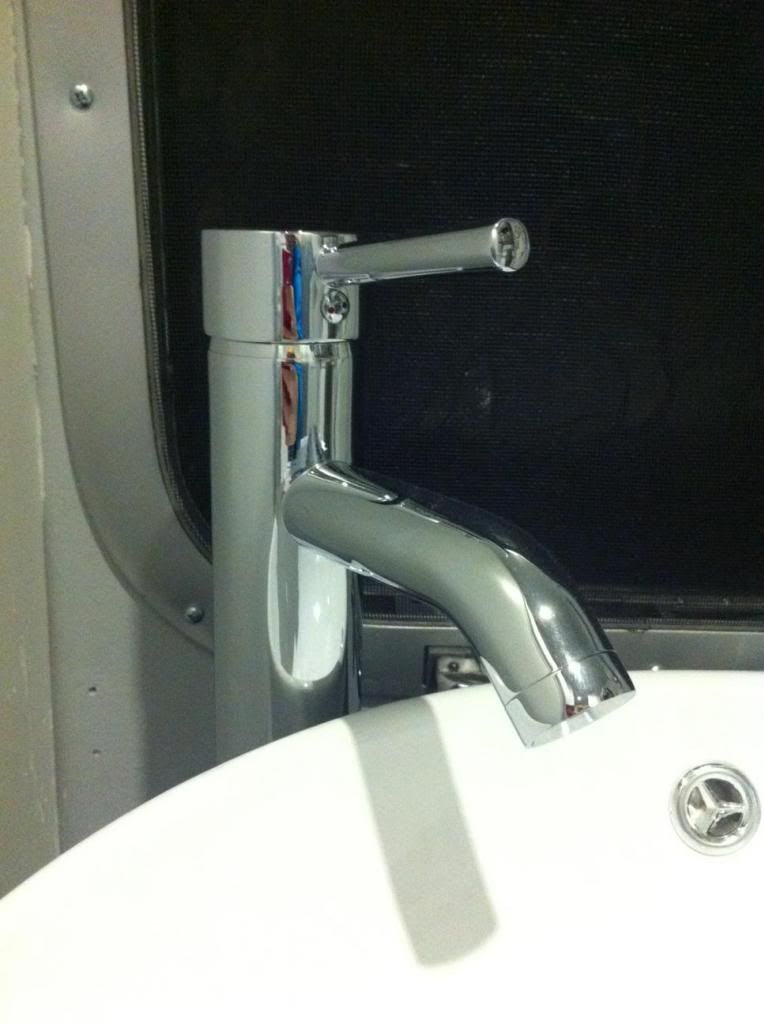 Beautiful Faucet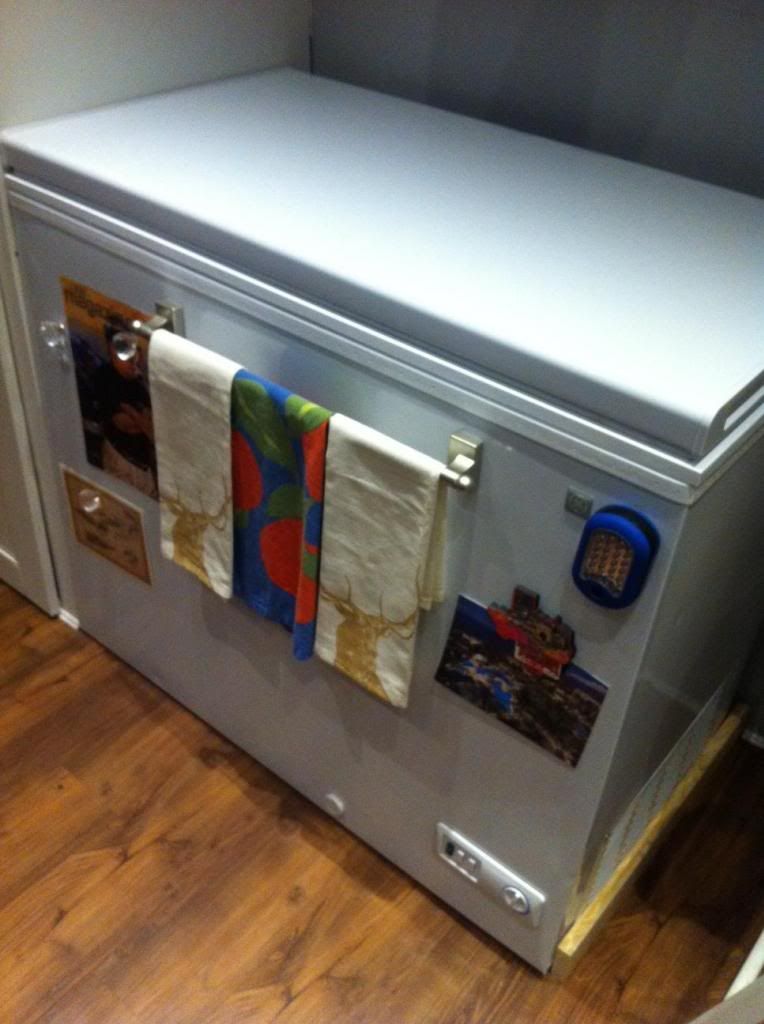 Our Fridge is a deep freezer converted into a fridge!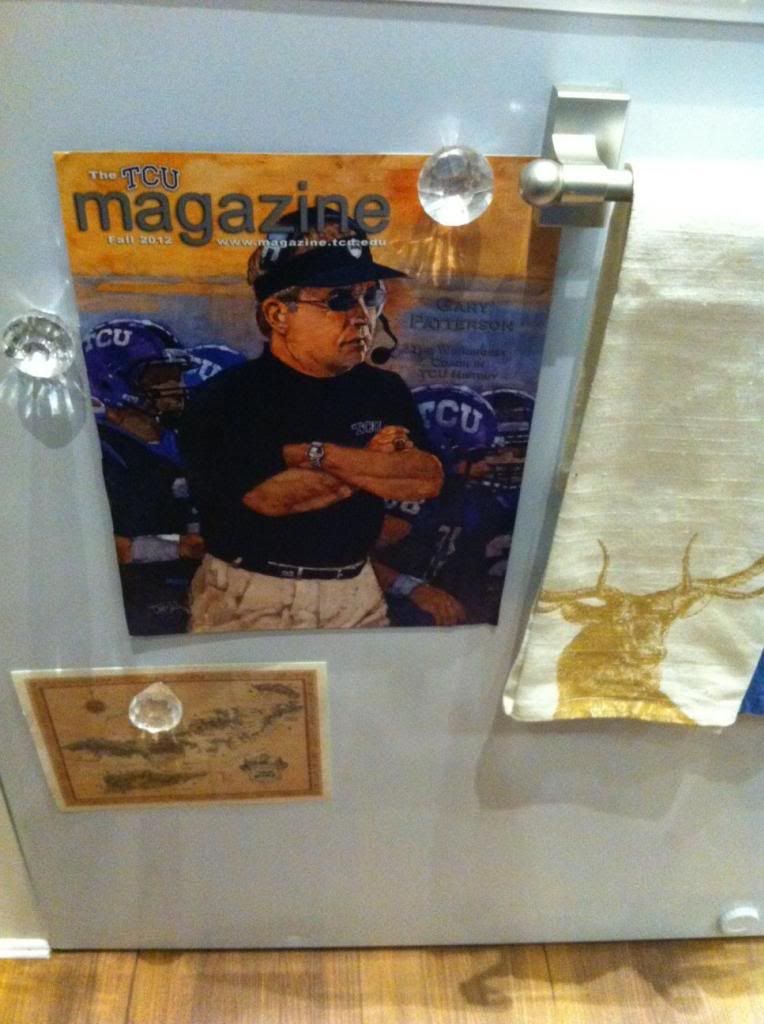 That would be Gary Patterson's picture on our fridge, GO FROGS!
A little precious storage over the fridge, the rack came from Ikea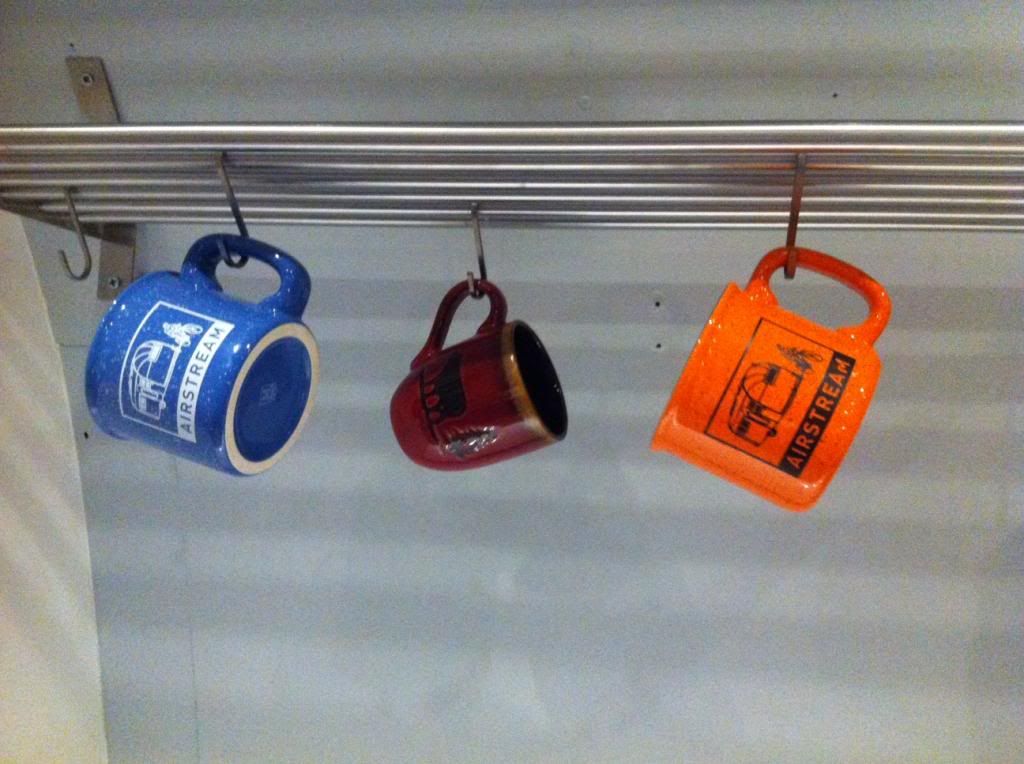 Airstream Coffee Mugs!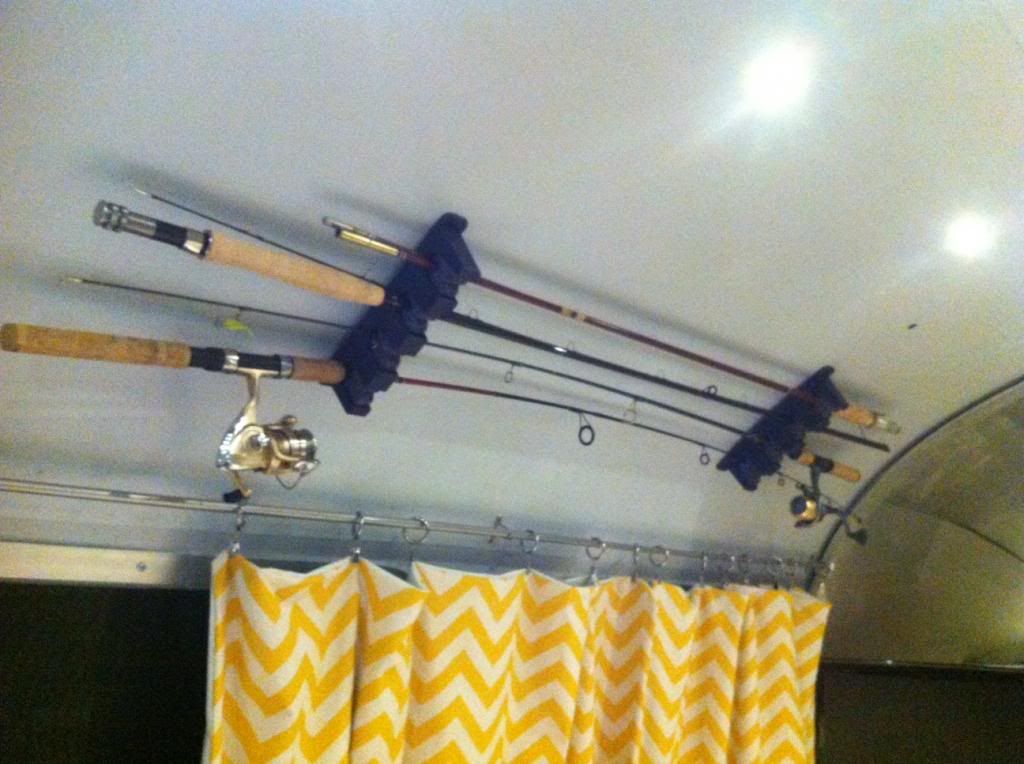 Fishing Pole Storage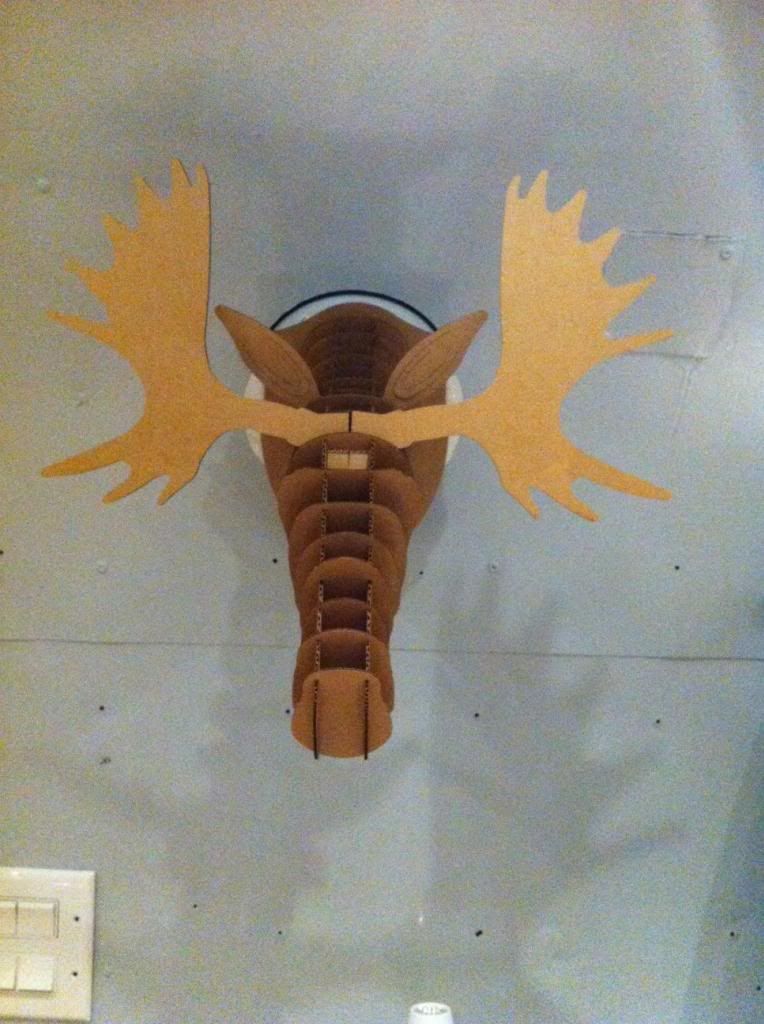 Our Cardboard Moose!
Check out more of our Airstream photos here!