For those of you who want more Airstream photos, here you go!
A pretty sunny day!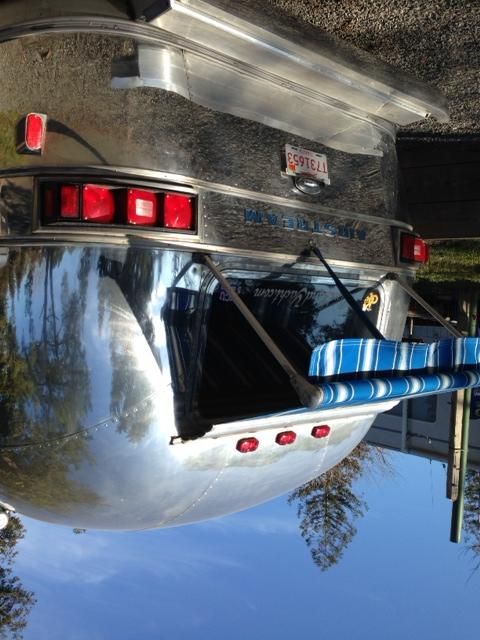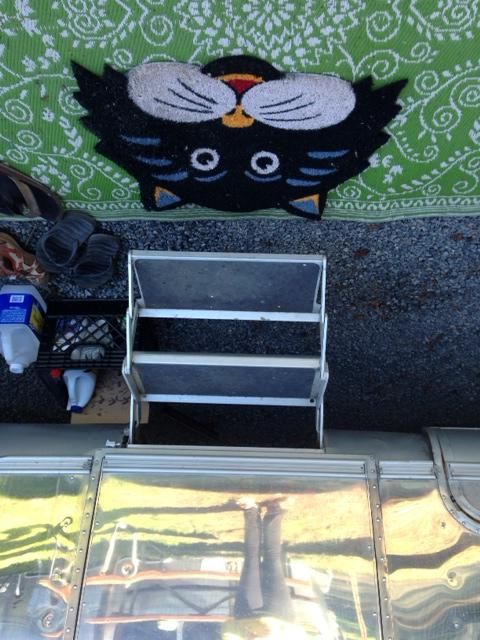 Now that we're cat obsessed, why not have a cat door mat too!
Even though it's sunny and gets warm most days, the weather can get below freezing at night. Therefore we have added heat tape and insulation to our water supply!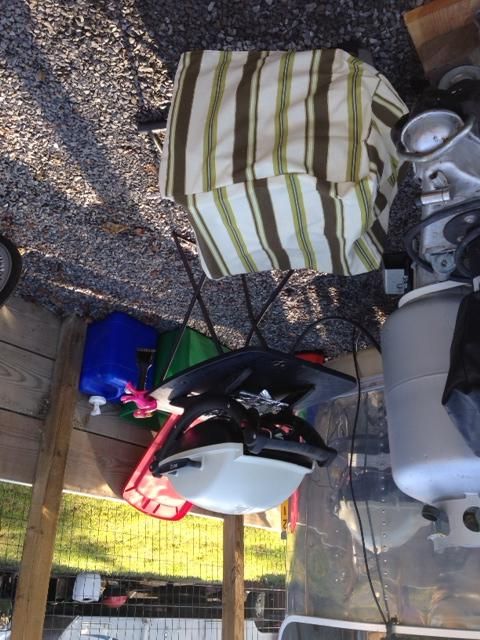 our new generator cover that I made over Christmas and our new grill table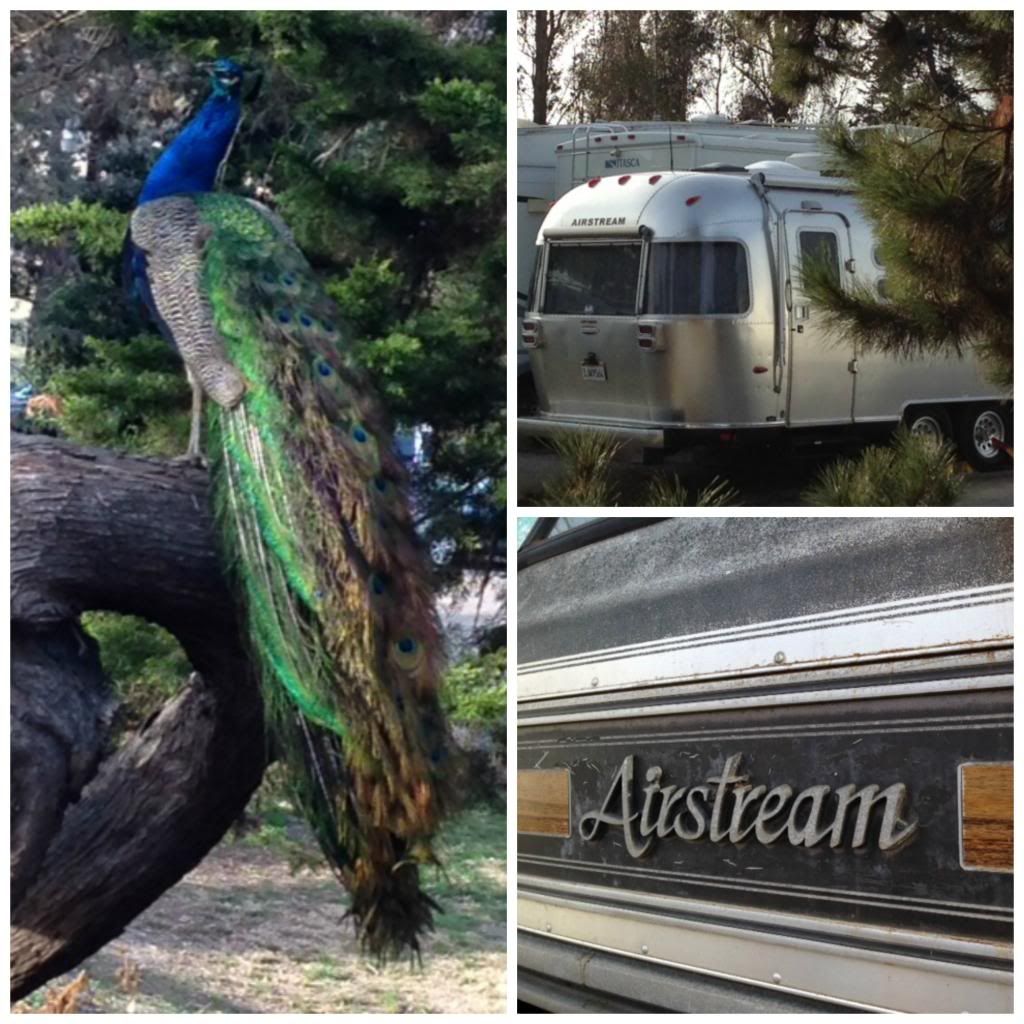 Other Airstreams in the campground and a pretty Peacock!