Do you see this ridiculous outfit?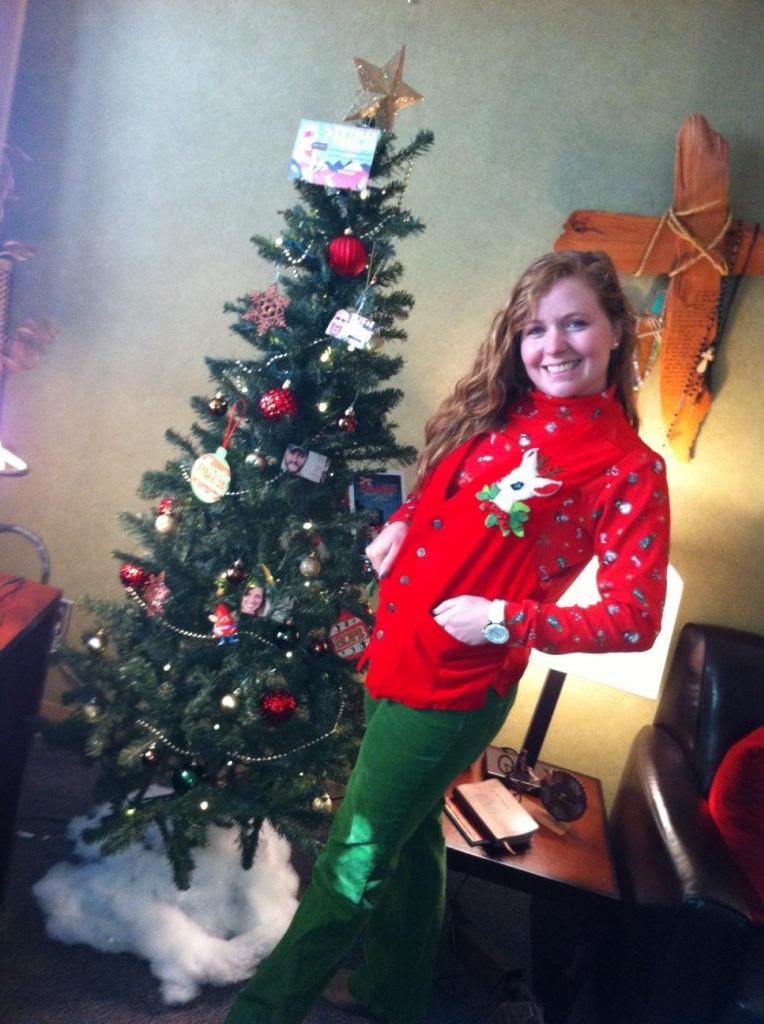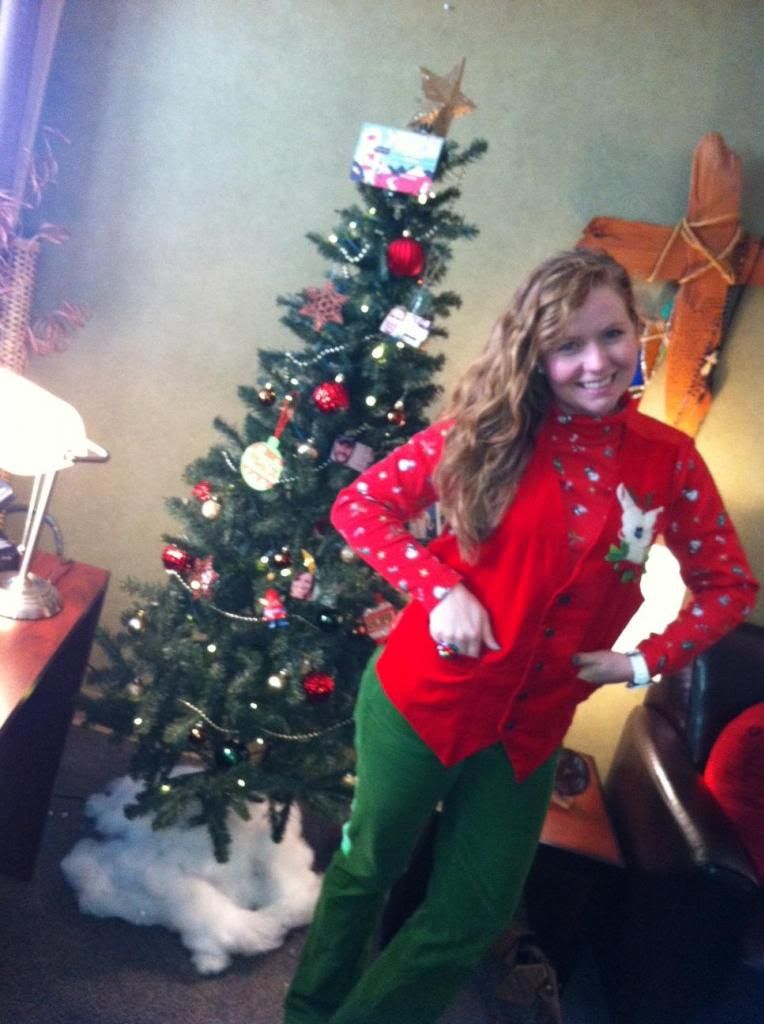 This is what I wore to work today for our all staff Christmas party! I know it's pretty fantastic right? The only bad thing about this outfit is going out in public around people not dressed in Christmas attire for example, when I went to Williams Sonoma on my way home today a few people may have thought I was dressed a little cray.
Good thing I'm not easily embarrassed by my clothing choices.
See you tomorrow!!